Philly Cheesesteak Lettuce Wraps
One of the best fillings for lettuce wraps is Philly cheesesteak. The combination of the two comes out delicious, flavorful, and more importantly, low in carbs. Philly Cheesesteak Lettuce Wraps have been my family's favorite for years. We love them for Friday dinners and small parties. Weekend is coming, I'm making them for lunch. It's worth waiting for!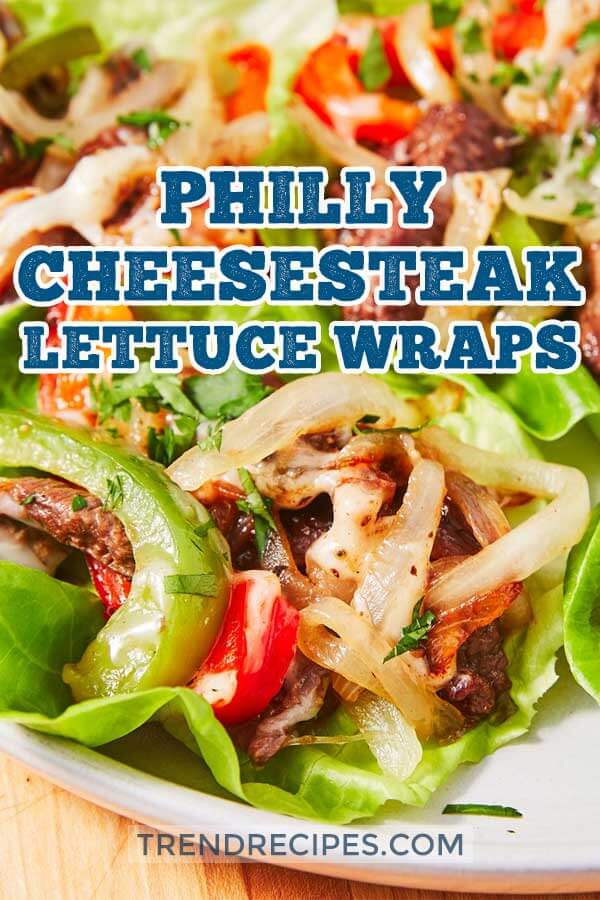 Philly Cheesesteak Lettuce Wraps
Course: Dinner, Lunch
Cuisine: American
Difficulty: Easy
These Philly cheesesteak lettuce wraps are ready in just 30 minutes. As they're easy to assemble, just let your kids do it if you get interested.
Ingredients
1 lb. skirt steak, thinly sliced

1 c. shredded provolone

8 large butterhead lettuce leaves

1 large onion, thinly sliced

2 large bell peppers, thinly sliced

1 tsp. dried oregano

Kosher salt

Freshly ground black pepper

1 tbsp. freshly chopped parsley

2 tbsp. vegetable oil, divided
Directions
Heat 1 tablespoon oil in a large skillet over medium heat. Add onion and bell peppers and season with oregano, salt, and pepper. Cook, stirring often, until vegetables are tender, about 5 minutes.
Transfer peppers and onions to a plate and heat remaining oil in skillet.
Add steak in a single layer and season with salt and pepper. Cook until seared on one side, about 2 minutes.
Flip over and cook until steak is seared on the second side and cooked to your liking, about 2 minutes more for medium.
Return onion mixture to skillet and toss to combine. Sprinkle provolone over steak and onions, then cover with a tight-fitting lid and cook until cheese has melted, about 1 minute. Remove from heat.
To assemble: Lay lettuce on a serving platter. Scoop steak mixture onto each piece of lettuce. Garnish with parsley and serve warm.
Recipe Video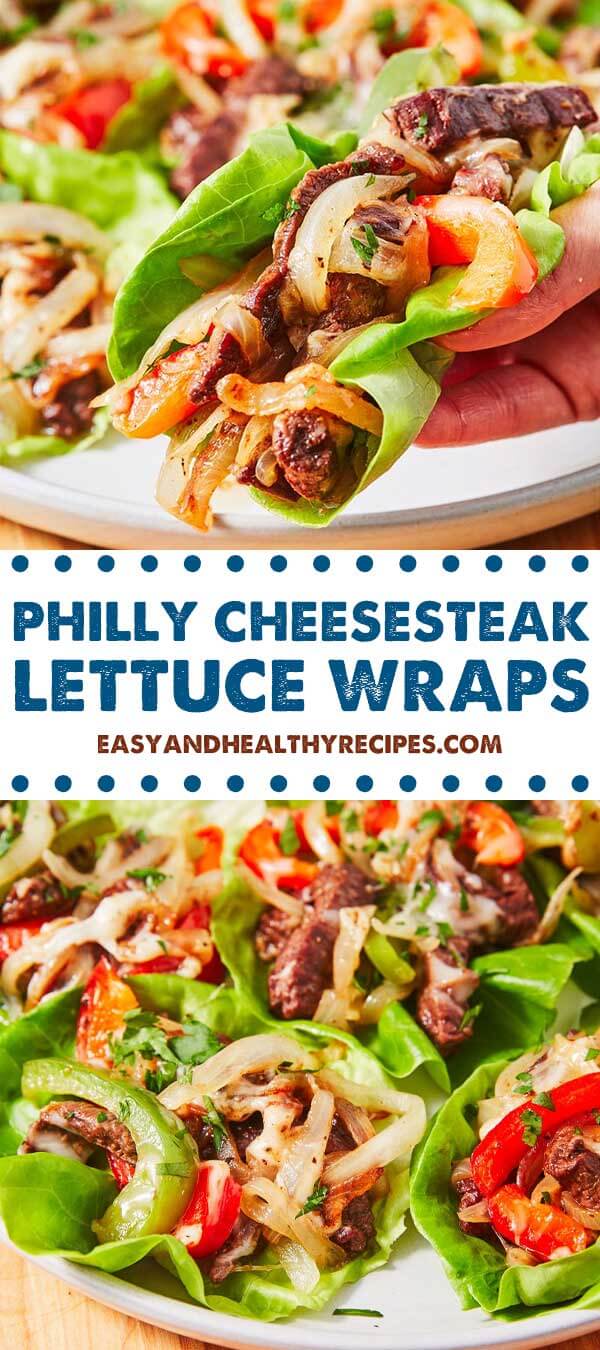 Source: https://www.delish.com/cooking/recipe-ideas/recipes/a57493/no-carb-philly-cheesesteaks/