30 "Addictive" Sausage Bites You Should Try
Sausage bites are one of my favorite recipes for sausage. The reason is simple. It's quite simple to make and packed with flavors, making it a great appetizer. We love it for both family meals and small parties. When I served it at family weekend gathering, it got both family and guests hooked. "It's fun to eat and yummy", my kids commented on. This makes me very happy and have drive to make more good foods.
In this post, I'm glad to share 30 "additive" sausage bites that you should try once. BBQ smoked sausage bites, Chardonnay Italian sausage bites with spicy mustard dip, crescent sausage bites and some others are recommended here. Just pick out favorite recipes and turn them into homemade food. Let's get started!
#1 Chardonnay Italian Sausage Bites with Spicy Mustard Dip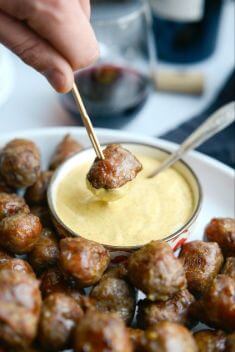 #2 Sausage and Cream Cheese Biscuit Bites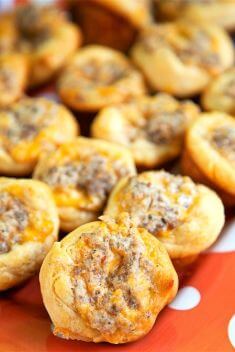 #3 Beer Brat Bites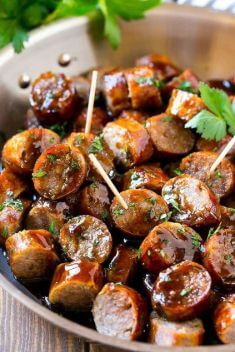 #4 Andouille Garlic Sausage Bites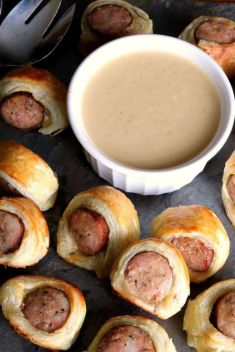 #5 Maple Mustard Sausage Bites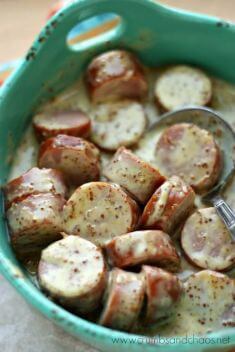 #6 Slow Cooker Kielbasa Bites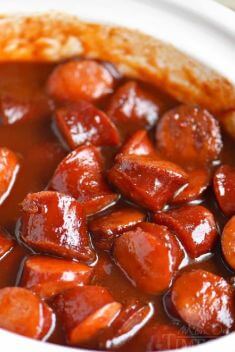 #7 Crescent Sausage Bites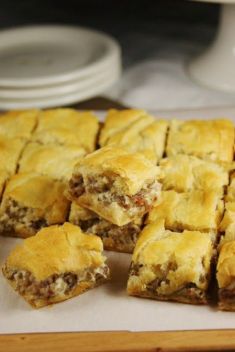 #8 Conecuh Crescent Bites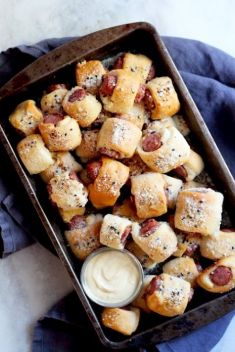 #9 Slow Cooker Little Smokies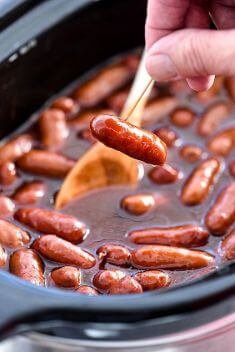 #10 Sausage Rolls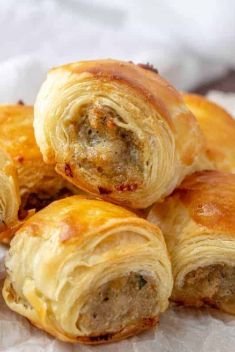 #11 White Wine Sausage Bites with Mustard Dipping Sauce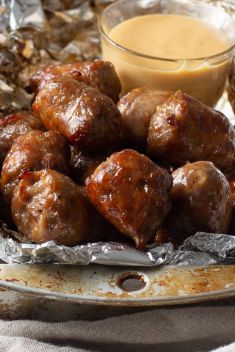 #12 Sausage Pancake Bites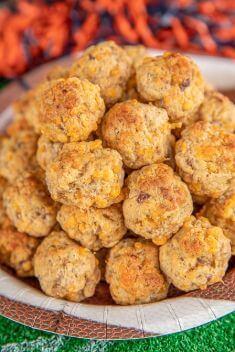 #13 Mini Sausage Pancake Muffins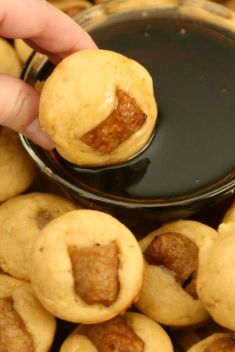 #14 Sesame Pineapple Sausage Bites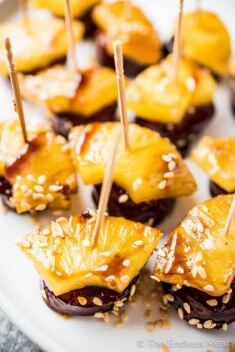 #15 Bacon Wrapped Kielbasa Bites with Brown Sugar Glaze