30 Best Recipes For Sheet Pan Sausage
Finding a recipe for sausage that requires no effort? This post surely keeps you satisfied. It shares 30 best recipes for sheet pan sausages. Gather sausage and other ingredients in the sheet pan and bake in the oven until cooked through. Easy, right? We do believe that any of you can make an excellent job with this. The sausage sheet pan comes out flavorful and tasty, making it an appealing meal for family and a crowd (small parties). Perfect!
Sheet pan sausage and veggies, Cajun shrimp and sausage vegetable sheet pan, roasted sweet potato, sausage and broccoli sheet pan meal,.. they are all gathered here. All you need to do is to pick out preferred recipes and turn them into homemade meals. Ready in less than an hour, these are perfect busy dinners and lazy weekend meals. Let's check them out!
#1 One Sheet Pan Healthy Sausage and Veggies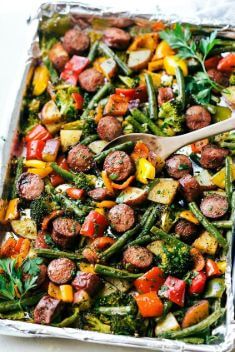 #2 Sheet-Pan Sausages and Brussels Sprouts With Honey Mustard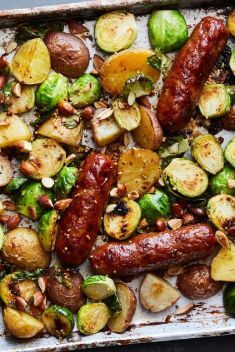 #3 Sheet Pan Sausage and Peppers
#4 Keto Sheet Pan Sausage and Veggies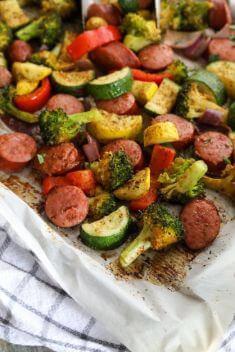 #5 Roasted Garlic Potatoes, Asparagus, & Sausage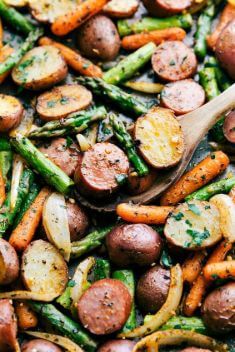 #6 Sheet Pan Kielbasa and Yukon Gold Potato Hash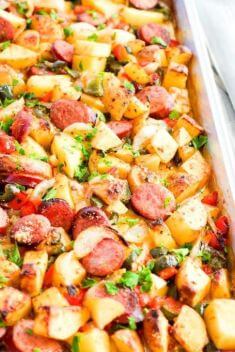 #7 Roasted Sweet Potatoes, Sausage, and Broccoli Sheet Pan Meal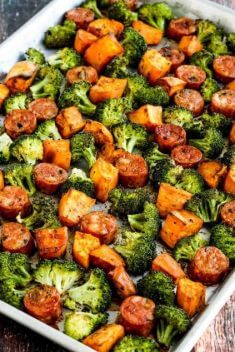 #8 Sheet Pan Shrimp Boil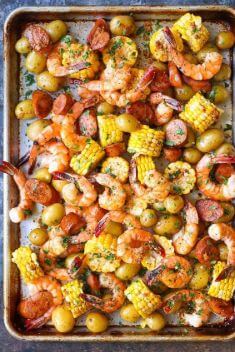 #9 Healthy Sheet Pan Sausage & Veggies with Smoked Paprika Vinaigrette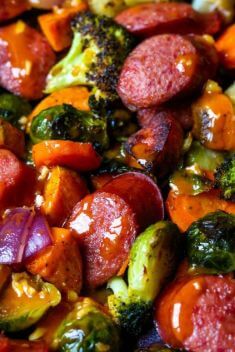 #10 Sheet Pan BBQ Smoked Sausage Dinner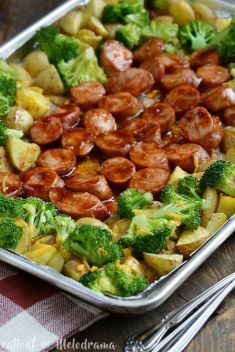 #11 Sausage and Potatoes Sheet Pan Dinner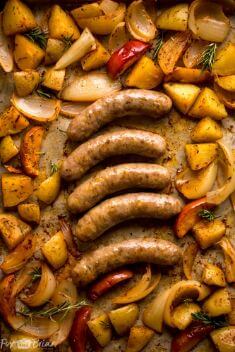 #12 Healthy 20 Minute Sheet Pan Sausage and Veggies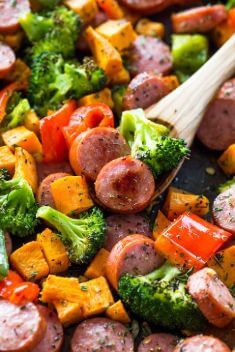 #13 Sheet Pan Andouille Sausage with Potatoes and Veggies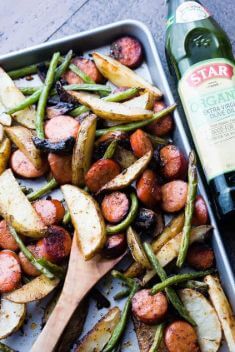 #14 Sheet Pan Green Beans and Sausage Dinner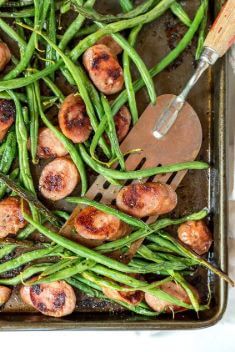 #15 Sheet Pan Kielbasa and Veggies