30 Crazy Good Potato Soups For A Crowd
Soup is my favorite recipe for potatoes. The reason is simple. It's quite easy to make. You can cook it in a deep pot, instant pot or crock pot. It depends on your cooking time. The other is that it is loaded with flavors. It's because a potato soup is made with a number of ingredients. They might be beef, chicken, sausage, cheese and other vegetables. Then, a bowl of potato soup does not only fill your stomach but also satisfies your taste buds. Perfect!
And, here are 30 crazy good potato soups for a crowd I would like to share today. If you are finding something comforting and flavorful to make with potatoes, you should never miss these. Loaded potato soup, slow cooker creamy sausage and potato soup, potato corn chowder, creamy potato soup with chicken, … each is enough to make you fall for. Just give them a try and see how it mesmerizes your taste buds!
#1 30-Minute Loaded Potato Soup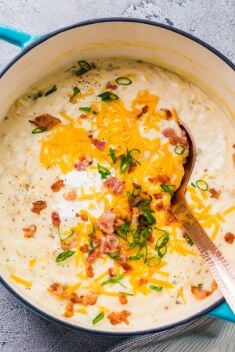 #2 Slow Cooker Sausage and Potato Soup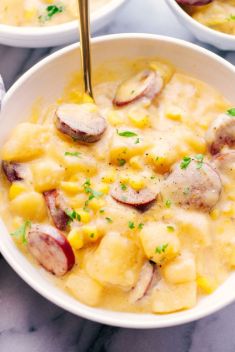 #3 Creamy Potato Kale Soup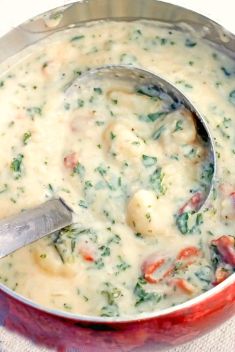 #4 Crockpot Potato Soup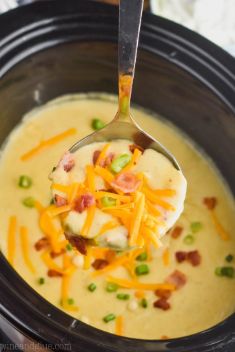 #5 Ham and Potato Corn Chowder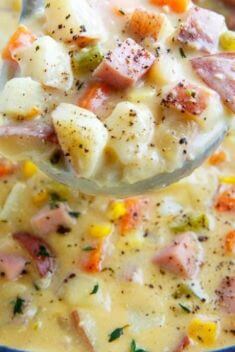 #6 Ultimate Creamy Potato Soup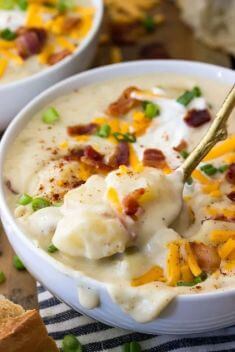 #7 Grandmother's Potato Soup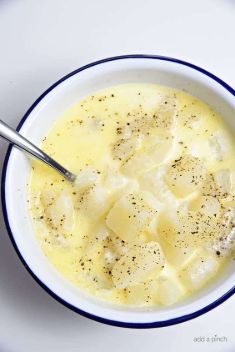 #8 Cheddar Broccoli Potato Soup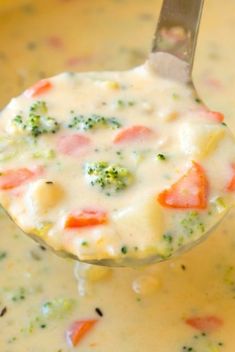 #9 Sausage Potato Soup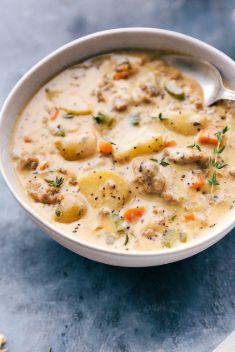 #10 Creamy Potato Greek Yogurt Soup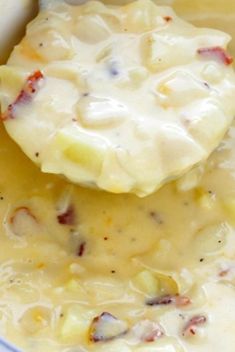 #11 Potato Corn Chowder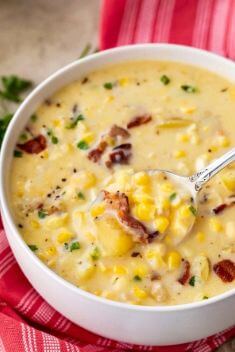 #12 Easy Lentil Potato Soup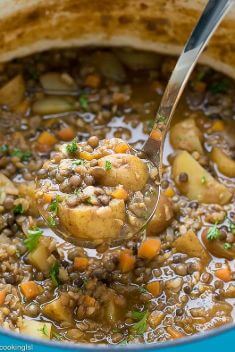 #13 Loaded Broccoli Potato Cheese Soup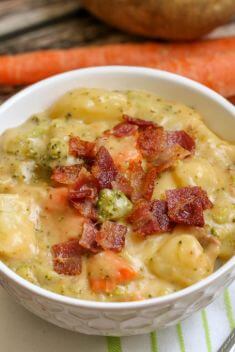 #14 Cabbage, Sausage and Potato Soup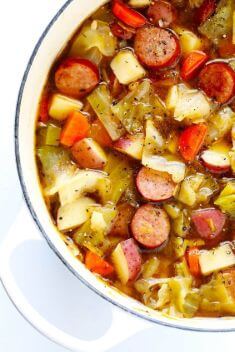 #15 Instant Pot Potato Soup