Buffalo Skillet Chicken is here. It's one of my recipes for chicken that's great to make at any time. Boneless skinless chicken breasts, buffalo sauce, butter, garlic powder, cayenne pepper, slices of muenster, minced garlic, and salt and pepper combine together. The food comes out delicious and flavorful, making it perfect for family dinner and small parties.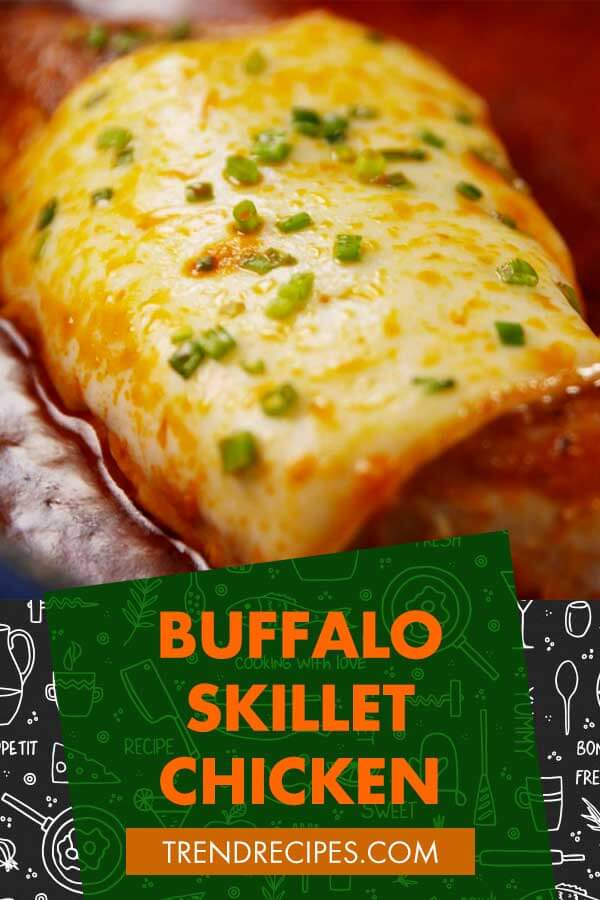 Buffalo Skillet Chicken
Course: Dinner, Main
Cuisine: American
Difficulty: Medium
If you want chicken and buffalo chicken sauce to pair together, just give this buffalo skillet chicken a go. My family just fall for it and hope you do, too.
Ingredients
4 boneless skinless chicken breasts

8 slices of muenster

1 c. buffalo sauce

2 tbsp. butter

1 tbsp. extra-virgin olive oil

1 tsp. garlic powder

2 cloves garlic, minced

Pinch of cayenne pepper

kosher salt

Freshly ground black pepper

Fresh chopped chives, for garnish
Directions
Heat oil in a large skillet over medium heat. Add chicken and season with garlic powder, salt, and pepper. Cook until golden, 6 minutes per side. Transfer to a plate.
Add butter to pan. Add garlic and cook until fragrant, about 1 minute, then stir in buffalo sauce and cayenne.
Bring chicken back to skillet and top each breast with 2 slices muenster. Cover with a lid until they melt.
Let simmer for 3 minutes until chicken until cooked through.
Garnish with chives and serve with greens.
Recipe Video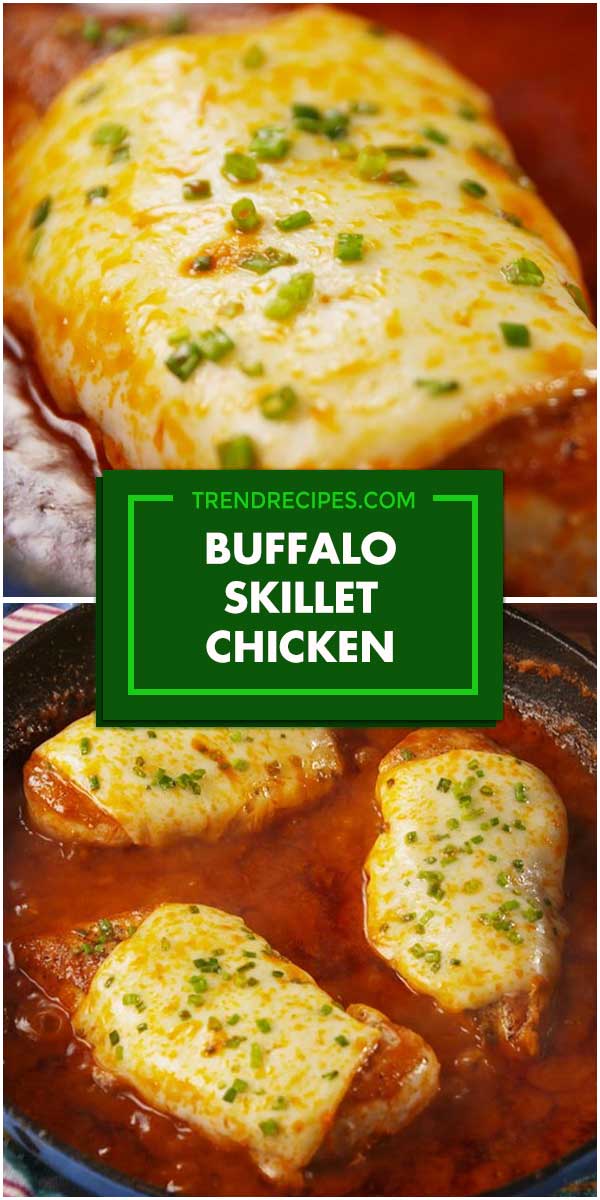 Source: https://www.delish.com/cooking/recipe-ideas/recipes/a54425/buffalo-skillet-chicken-recipe/