If you have craving for chicken and also fall in love with Cajun seasoning, you should never miss this Cajun BBQ Chicken. Packed with flavors and easy to pair with pasta, mashed potatoes and vegetable salads, it's perfect for family dinner and small parties. I'm hosting a weekend gathering, and plan to treat my guests with it. Much worth waiting for.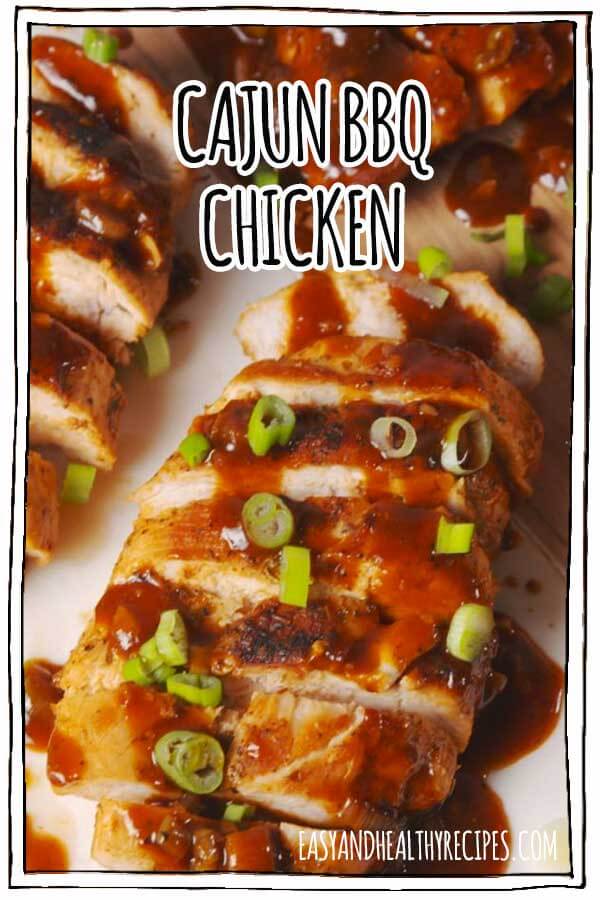 Cajun BBQ Chicken
Course: Dinner, Main
Cuisine: American
Difficulty: Medium
This Cajun BBQ chicken is one of my favorite recipes for chicken. It becomes a dinner stapler of my family every Friday.
Ingredients
1 lb. Boneless Skinless Chicken Breast

2 tsp. Cajun seasoning, divided

1 tbsp. extra-virgin olive oil

1/2 c. barbecue sauce

1/4 c. beer

1 tbsp. Worcestershire sauce

Juice of 1 lime

pinch of crushed red pepper flakes

Dash of hot sauce

1 tsp. dried oregano

kosher salt

Freshly ground black pepper

1 tbsp. butter

2 cloves garlic, minced

1/4 c. Sliced green onions

Cooked rice, for serving
Directions
Heat oil in a large skillet over medium heat.
Season both sides of chicken with 1 teaspoon Cajun seasoning, oregano, salt and pepper.
Place chicken onto skillet and cook until both sides are golden, 6-8 minutes per side. Remove chicken from heat.
To the same skillet, melt butter, then add garlic and cook until fragrant, about 30 seconds.
Add barbecue sauce, beer, Worcestershire, lime juice, red pepper flakes, remaining teaspoon Cajun seasoning, and hot sauce.
Bring sauce to boil, then reduce heat and simmer for 5 minutes. Return chicken back to skillet and let simmer for another 3-5 minutes.
Garnish chicken with green onions.
Serve over a bed of rice.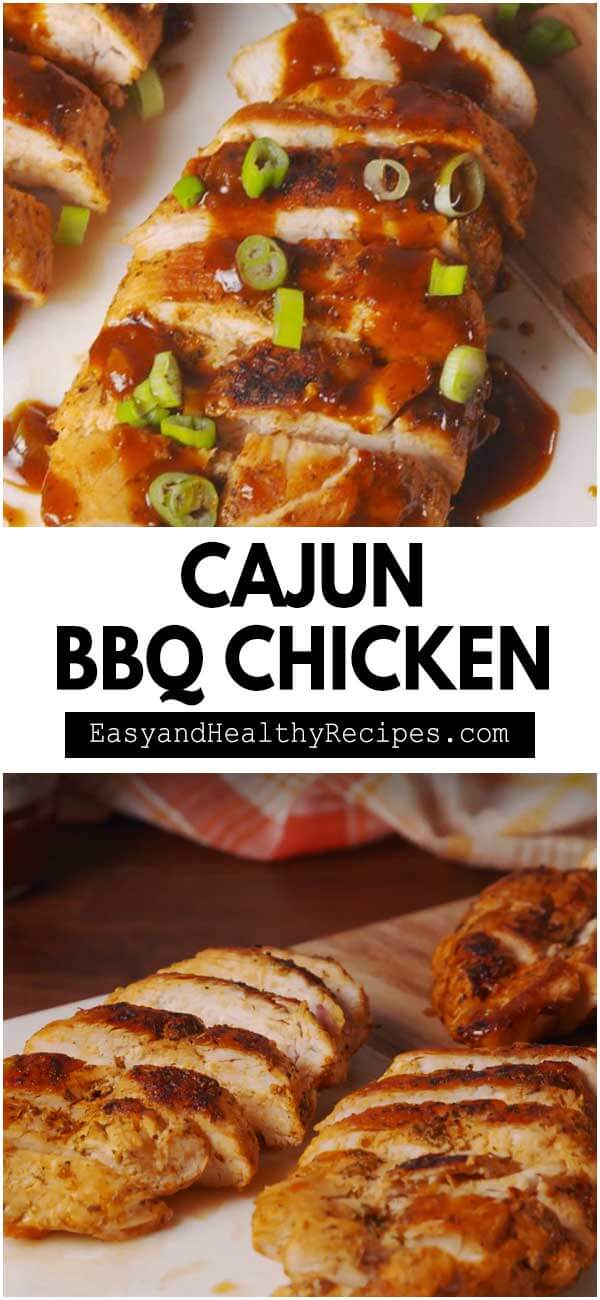 Source: https://www.delish.com/cooking/recipe-ideas/recipes/a53667/cajun-bbq-chicken-recipe/