Potatoes are a versatile food that's easy to cook. And, salad is one of my favorite recipes for these. This classic potato salad is then worth recommending. It's a flavorful creamy mix of potatoes, mayonnaise, Dijon mustard, red onion, chopped pickles, hard boiled eggs, paprika, chives, salt and peppers. Giving it a try, and you will fall in love with it immediately!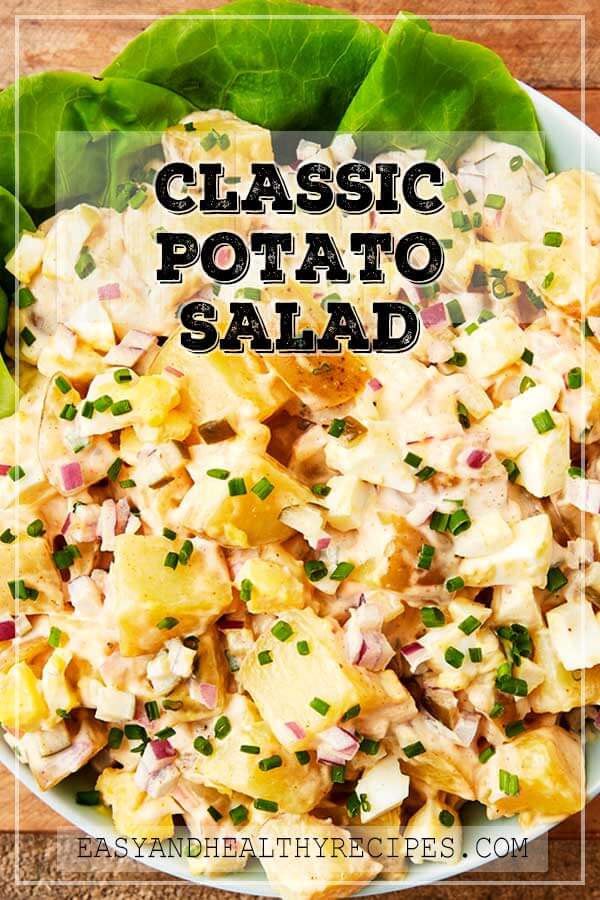 Classic Potato Salad
Course: Sides, Lunch, Dinner
Cuisine: American
Difficulty: Easy
This classic potato salad is an appealing side dish and even a tasty full meal. To get full with it, you can eat it with chopped lettuce. Yummy!
Ingredients
3 lb. yukon gold potatoes, chopped into 1" pieces

4 hard boiled eggs, chopped

1 1/2 c. mayonnaise

1 small red onion, finely chopped

1 tbsp. Dijon mustard

1 tbsp. lemon juice

1/4 c. chopped pickles

1/2 tsp. paprika

kosher salt

freshly ground black pepper

1/4 c. finely chopped chives

butterhead lettuce, for serving
Directions
Place potatoes in a large pot. Cover with water and season generously with salt.
Bring water to a boil and cook until potatoes are easily pierced with a knife, about 12 to 15 minutes.
Drain and let cool slightly.
Combine mayonnaise, red onion, Dijon mustard, lemon juice, pickles and paprika in a large bowl. Stir until well combined.
Fold in cooked potatoes, eggs, and chives, then season with salt and pepper. Keep in fridge until ready to serve.
Serve over butterhead lettuce.
Recipe Video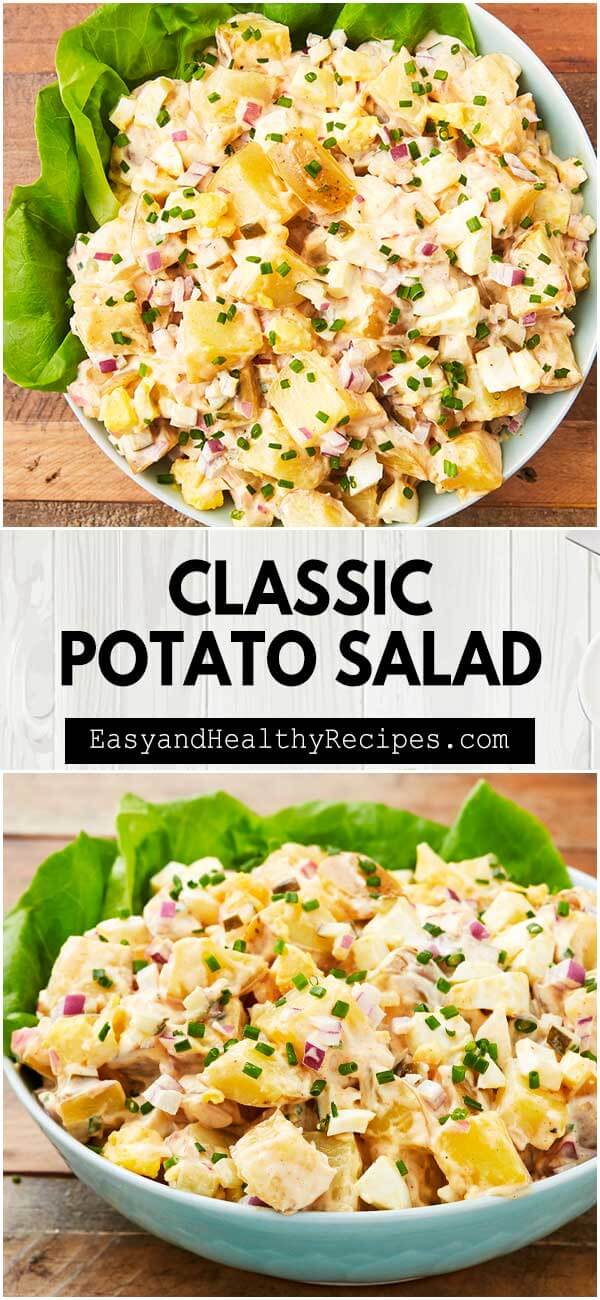 Source: https://www.delish.com/cooking/recipe-ideas/recipes/a53128/classic-potato-salad-recipe/