Crab Cake Poppers are already here. They're one of the craziest recipes to make with crabs. Packed with flavors and super fun to eat, these poppers are an excellent appetizer. When I served these crab poppers at a friend gathering at weekend, they got both kids and adults hooked. Some loving cooking even asked me for the recipe to make them at home. And you, ready to give them a try?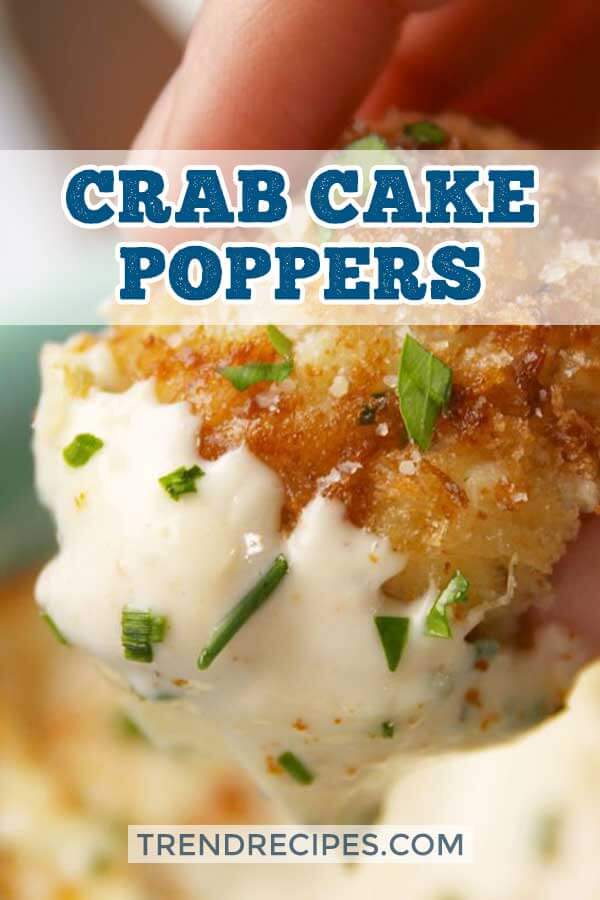 Crab Cake Poppers
Course: Appetizers, Dinner
Cuisine: American
Difficulty: Easy
To make these crab cake poppers more appealing, you should dip them into creamy flavorful sauce of mayonnaise, lemon juice, and Old Bay seasoning.
Ingredients
FOR POPPERS

1 lb. lump crab meat

1/3 c. shredded mozzarella

1 clove garlic, minced

2 tbsp. finely chopped chives, divided

1 1/2 c. panko bread crumbs, divided

2 oz. cream cheese, softened

2 tbsp. mayonnaise

1 egg, lightly beaten

1 tsp. lemon juice

1 tsp. Old Bay seasoning

Dash Worcestershire sauce

Kosher salt

Freshly ground black pepper

Vegetable oil, for frying

Grated Parmesan, for garnish

Chopped parsley, for garnish

FOR AIOLI

1/2 c. mayonnaise

1 tbsp. lemon juice

1 tsp. Old Bay seasoning
Directions
To make poppers: Add cream cheese, mayonnaise, egg, lemon juice, Old Bay, and Worcestershire to a large bowl. Mix until smooth, then fold in crab meat, mozzarella, garlic, 1 tbsp. chives, and ¾ cup bread crumbs. Season with salt and pepper.
Divide mixture into small balls (about 1″), then coat in remaining panko. Place in freezer until firm, about 30 minutes.
To make aioli: Combine mayonnaise, lemon juice, Old Bay, and remaining chives in a small bowl, whisk until smooth. Season with pepper.
Heat about ½" vegetable oil in a large, deep skillet over medium heat. Working in batches, add crab cake poppers. Fry until all sides are golden, using tongs to gently turn balls, about 3 minutes per side.
Transfer onto a paper towel–lined plate to drain. Garnish with Parmesan and parsley, and serve warm with aioli.
Recipe Video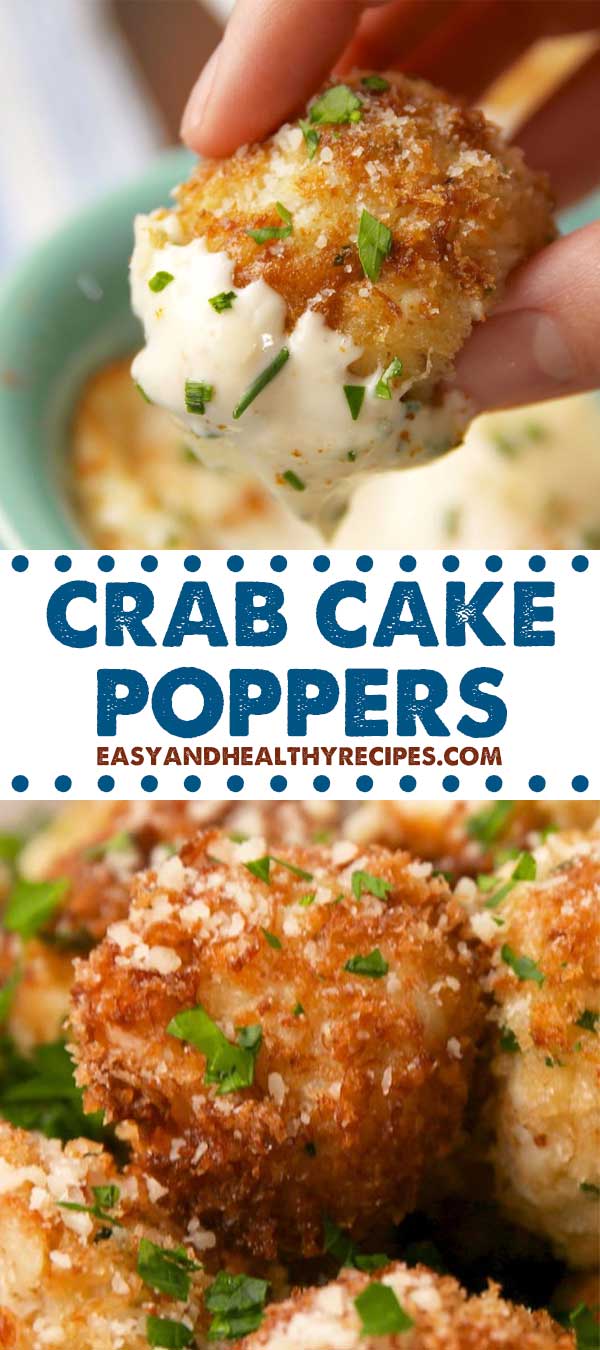 Source: https://www.delish.com/cooking/recipe-ideas/recipes/a57568/crab-cake-poppers-recipe/