Loaded Reese's Bark is here. It's actually a "mind-blowing" snack and dessert of both kids and adults. I love serving it for weekend meals and small parties. When I treated a hungry crowd at game day viewing party with this, it got them hooked. Sweet, tangy and fun to eat, who can resist this bark? I know that I can't.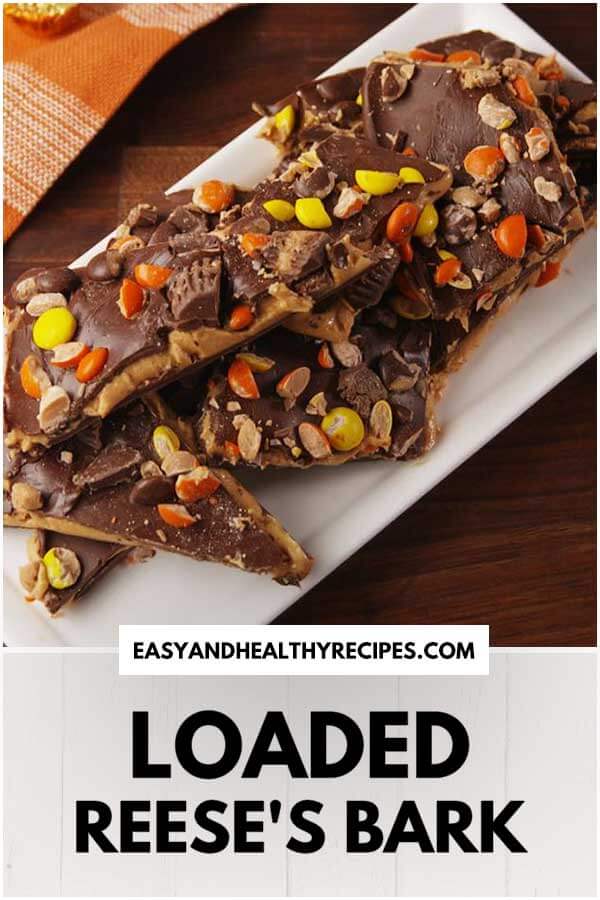 Loaded Reese's Bark
Course: Snacks, Dessert
Cuisine: American
Difficulty: Medium
Snack time is much more worth waiting for with this loaded Reese's bark. Its recipe is given here, just give it a try if you get interested in.
Ingredients
1 c. Reese's Pieces, chopped

10 Reese's Minis, chopped

4 c. semisweet chocolate chips, divided

2 tsp. coconut oil, divided

2 c. peanut butter

2 c. powdered sugar

1/4 c. Butter, softened to room temperature

1/2 tsp. kosher salt
Directions
Prepare a 12" x 17" baking sheet lined with parchment paper.
Melt 2 cups chocolate chips and mix with 1 teaspoon coconut oil. Spread on the wax paper in an even layer and refrigerate to firm.
Combine peanut butter, powdered sugar, butter and salt and beat with a hand mixer. Once smooth and fluffy, spread evenly over chocolate layer. Return to refrigerator to set.
Melt remaining chocolate chips and mix with remaining coconut oil.
Spread over peanut butter, in an even layer, and sprinkle with chopped Reese's and Reese's pieces. Place back in refrigerator to set, 10 minutes.5.
Break apart into large chunks and serve.
Recipe Video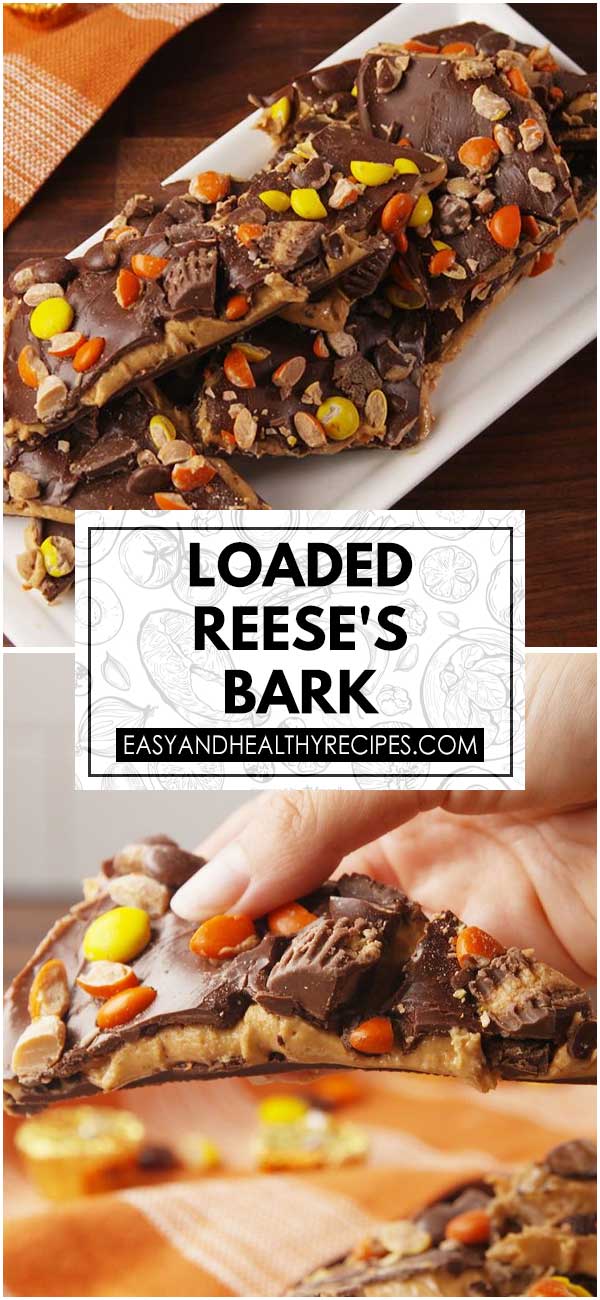 Source: https://www.delish.com/cooking/recipe-ideas/recipes/a55919/loaded-reeses-bark-recipe/