30 "Addictive" Smothered Chicken Dishes
As chicken is rich in protein and easy to cook, why don't we turn it into different types of dishes? They might be cheesy, creamy, crispy, hearty, comforting, braised, glazed or smothered but are enough to keep your taste buds satisfied. It means that you can definitely choose favorite types based on your hobby, diet and even the weather out. Perfect!
In this article, we're glad to share 30 smothered chicken dishes for these Fall's days and coming winter's months. If chicken gets you hooked, these dishes are worth adding to your daily meals. For those who love cooking, these will help spice up your cooking life and challenge your skills as well. Mushroom and spinach smothered chicken, Queso smothered chicken, bacon and cheese garlic smothered chicken, spinach artichoke smothered chicken,… they're all crazy good. Let's dive right in!
#1 One Pan Smothered Chicken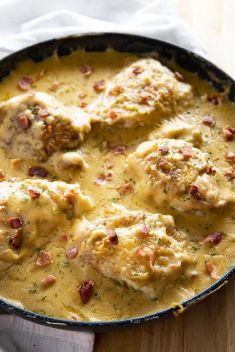 #2 Creamy Garlic Butter Chicken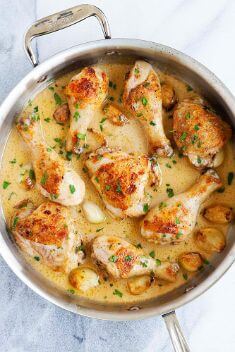 #3 French Onion Smothered Chicken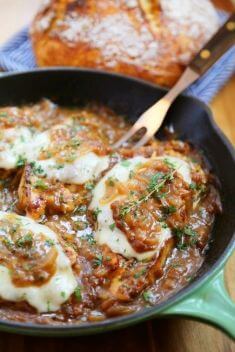 #4 Smothered Baked Chicken with Creamed Spinach, Bacon, Mushrooms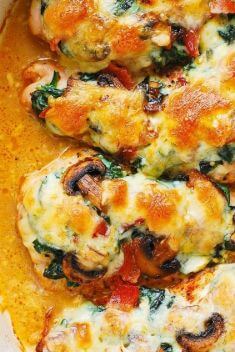 #5 Southern Smothered Chicken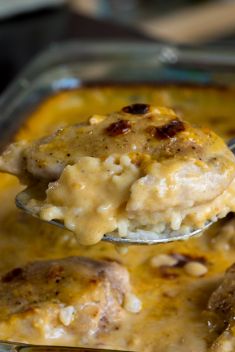 #6 Rustic Roasted Garlic Chicken with Asiago Gravy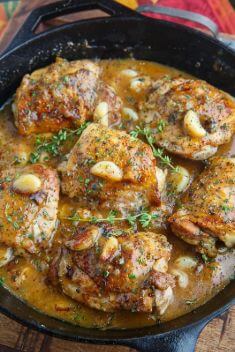 #7 Slow Cooker Smothered Chicken Burritos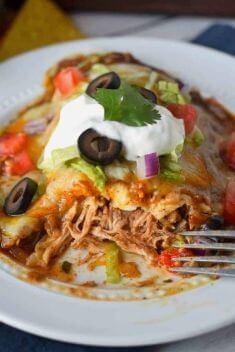 #8 Monterey Chicken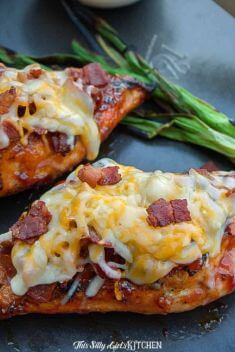 #9 Bacon and Cheese Garlic Smothered Chicken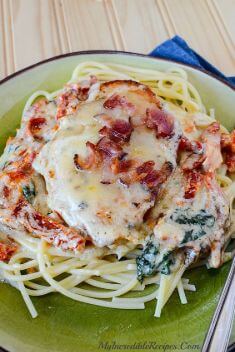 #10 Chicken and Mushroom Skillet in a Creamy Asiago and Mustard Sauce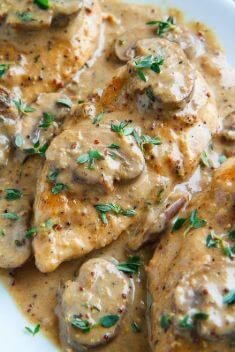 #11 Easy Jack Chicken with Bacon

#12 Creamy Spinach Chicken Casserole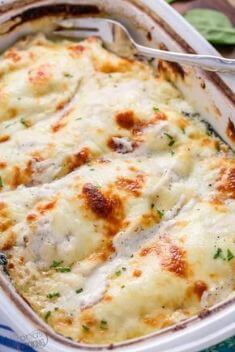 #13 Smothered Chicken with Mushrooms & Spinach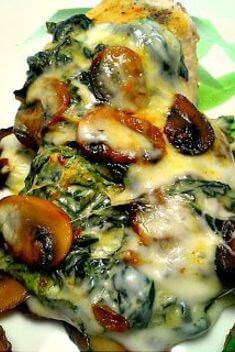 #14 Smothered Chicken and Rice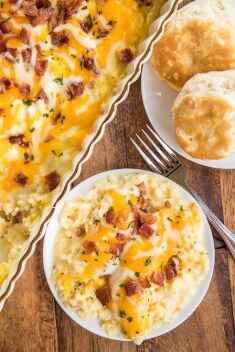 #15 Stuffed Chicken with Bacon and Mushrooms