30 Best Chicken Soups To Make All Year
Looking for a delicious and flavorful soup to make at any time? Chicken soup is the way to go. Spring has just come and it's warm out! A bowl of chicken soup will work a lot. Filling your belly and satisfying your taste buds, it does an excellent job. My family have craving for chicken, then, also fall for chicken soup. We love it for busy dinner of week days and lazy weekend meal.
And, here are 30 best chicken soups to make all year. Chicken noodle soup, keto paleo roasted chicken soup, chicken zoodle soup, creamy chicken tortellini soup, green enchilada chicken soup,… are all gathered here. Giving them a try, and you are making daily meal more appealing and your cooking life more enjoyable. Those who love soup, or chicken or both, should never miss these for meal. Pick out favorite recipes and give them a try whenever you have an appetite for. Let's get started!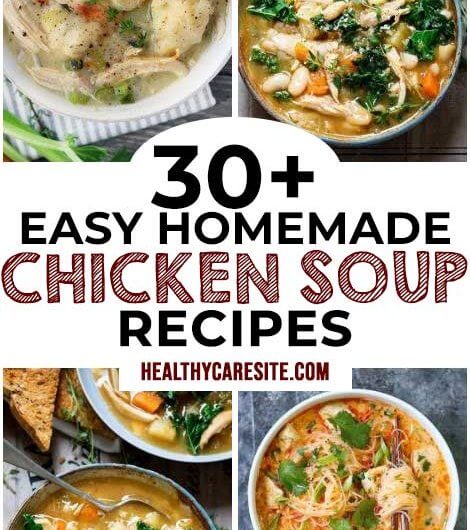 #1 Creamy Chicken Tortellini Soup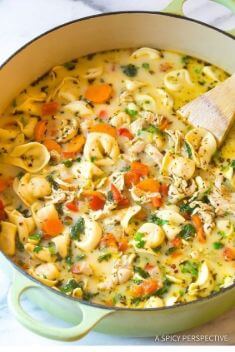 #2 Chicken Tortilla Soup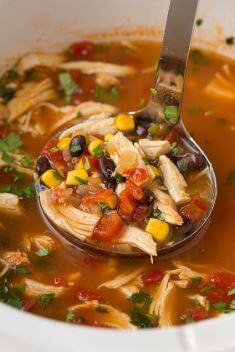 #3 Lemon Rice and Chicken Soup (Avgolemono)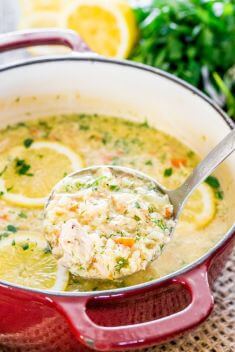 #4 Slow Cooker Chicken Enchilada Soup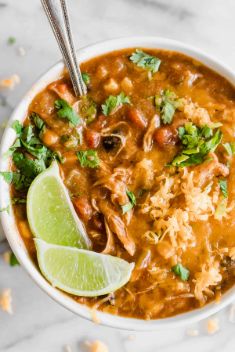 #5 Green Enchiladas Chicken Soup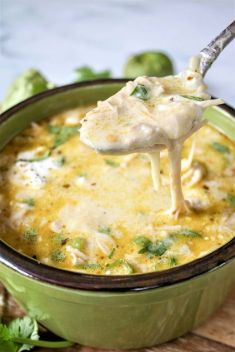 #6 Asian Chicken Noodle Soup
#7 Chicken Pot Pie Soup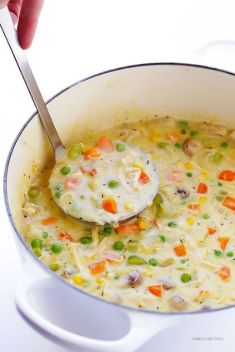 #8 Crack Chicken Noodle Soup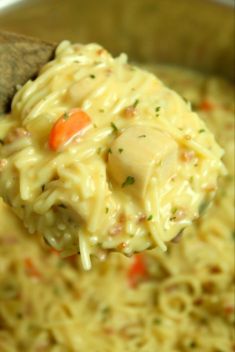 #9 Sicilian Chicken Soup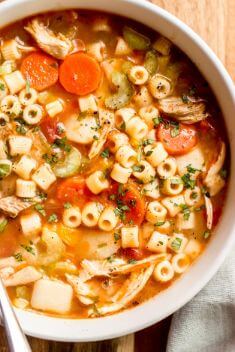 #10 Easy 30-Minute Homemade Chicken Noodle Soup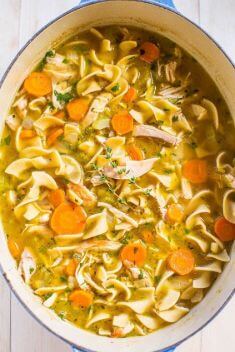 #11 Light Creamy Chicken Noodle Soup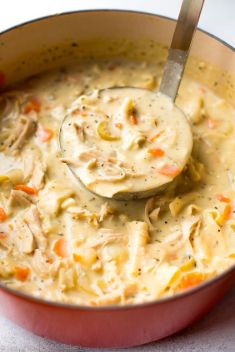 #12 Low Carb Keto Roast Chicken Soup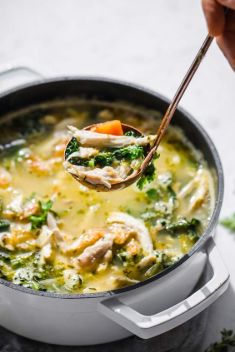 #13 Coconut Thai Chicken Zoodle Soup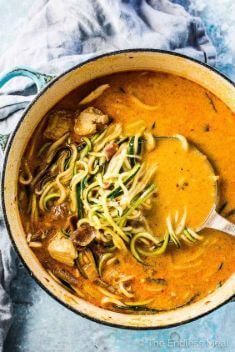 #14 Easy Chicken Noodle Soup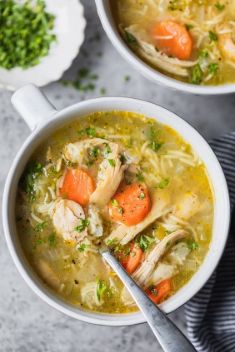 #15 Olive Garden Chicken Gnocchi Soup