30 Best Noodle Bowls To Jazz Up Boring Dinner
Spring is already here. It's warm outside and noodle is prefect for that weather. And today, I'm glad to share 30 best noodle bowls to jazz up boring dinner. Getting their recipes on hand, and you will have more ideas to make with noodle at any time. Presented in stir-fried, salad or soup, noodle bowl is still loaded with flavors, making it great for lunch and dinner. When you are short on time, a bowl of noodle also helps. Tasty yet easy to prepare and quick to clean, it's worth, right?
Potsticker chicken noodle bowl, Teriyaki chicken noodle bowl, Vietnamese noodle bowl spicy Thai noodle bowl, simple Asian beef ramen noodle bowl,… they're all gathered here. Just pick out some of your favorite and give them a try right. They will keep the whole family amazed! Weekend is coming, let's make something different for meal!
#1 Teriyaki Chicken Noodle Bowl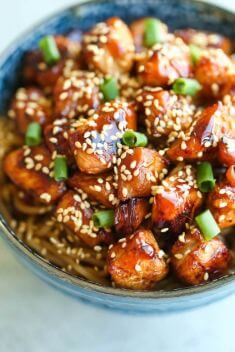 #2 Soba Noodle Buddha Bowl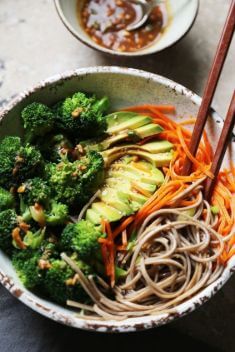 #3 Easy Ramen Noodle Bowls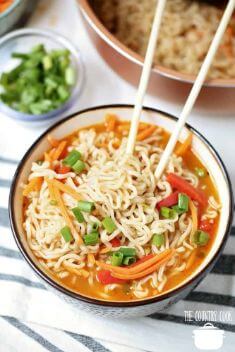 #4 Bangkok Coconut Curry Noodle Bowls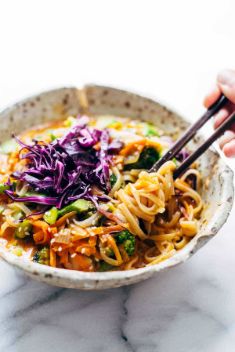 #5 20-Minute Spicy Thai Noodle Bowl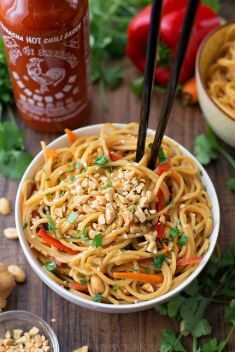 #6 Chicken And Vegetable Noodle Bowl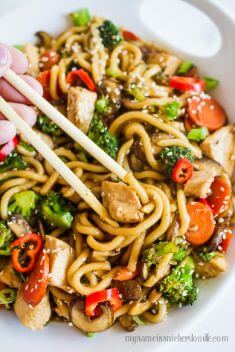 #7 Vietnamese Grilled Pork Noodle Bowl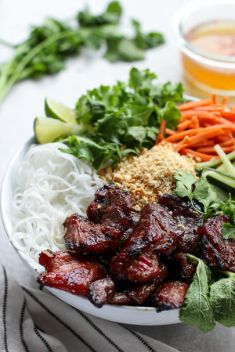 #8 Vegetarian Miso Ramen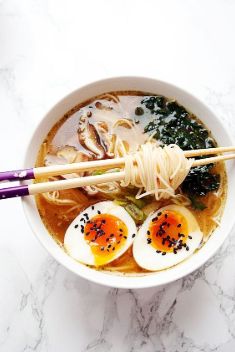 #9 Mongolian Beef Noodle Bowls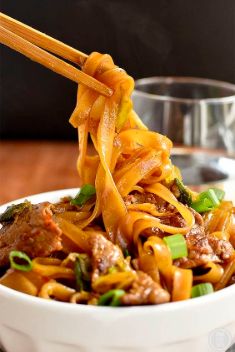 #10 Easy Vegan Coconut Curry Noodle Bowls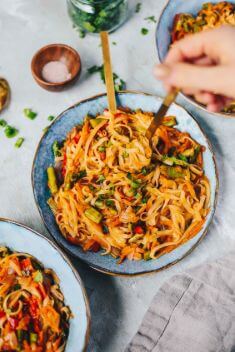 #11 Thai Red Curry Noodle Soup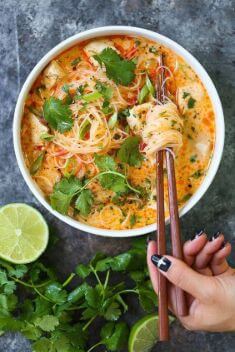 #12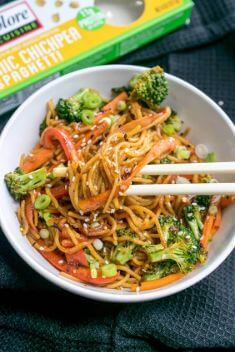 #13 Thai Peanut Chicken & Zucchini Noodle Bowls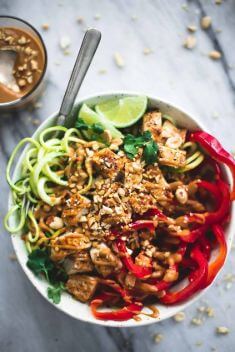 #14 Asian Sesame Cucumber Salad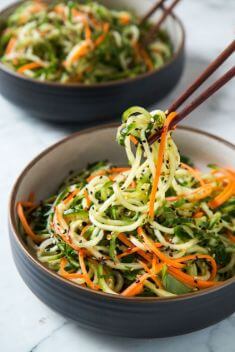 #15 20 Minute Panang Curry Noodle Bowls