30 Best Sheet Pan Chicken Dinners On The Go
If you're finding easy yet delicious meals made with chicken, just give this post a look. It shows 30 best sheet pan chicken dinners on the go. Sheet pan rainbow chicken and veggies, sheet pan balsamic chicken, sheet pan teriyaki chicken, sheet pan chicken and asparagus and some others are given here. All you need to do is to pick out favorite recipes and give them a go. They work well with me, and hopefully you do, too.
My family just have craving for chicken. That's why I love trying different meals with chicken every month. When I'm short on time, I prefer sheet pan chicken, along with stir-fry and stew (in the crock pot or instant pot). They're way easy to make yet crazy delicious. Nothing is better than that. Let's check them out!
#1 Sheet Pan Garlic Herb Butter Chicken & Potatoes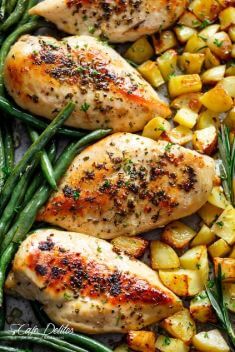 #2 Sheet Pan Sesame Chicken and Veggies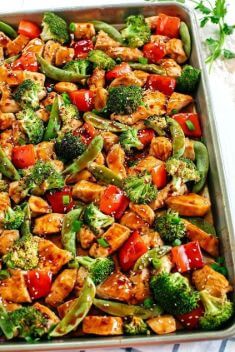 #3 Spinach Herb Baked Chicken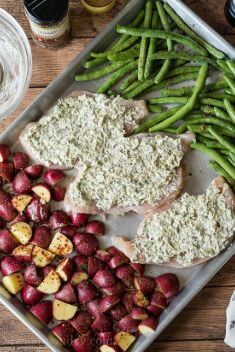 #4 Rainbow Sheet Pan Chicken and Veggies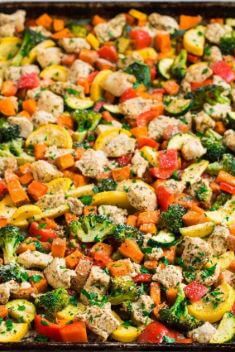 #5 Sheet Pan Teriyaki Chicken Breasts
#6 Greek Chicken and Potatoes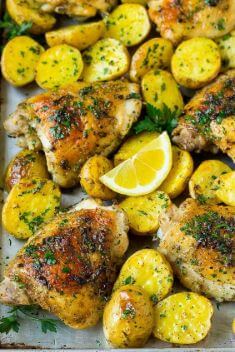 #7 Crispy Parmesan Baked Chicken Milanese & Veggies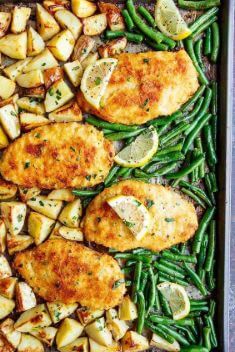 #8 Sheet Pan Balsamic Chicken with Roasted Sweet Potatoes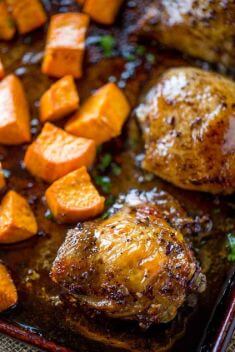 #9 Moroccan Sheet Pan Chicken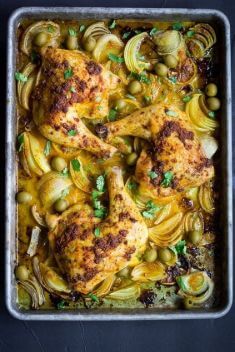 #10 Sheet Pan Honey Dijon Chicken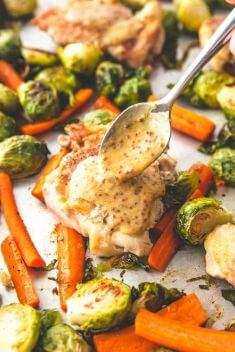 #11 Sheet Pan Roasted Chicken with Root Vegetables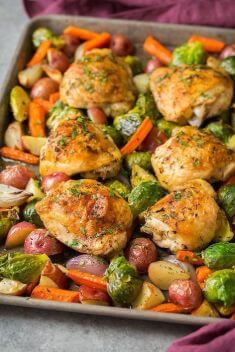 #12 Sheet Pan Korean Chicken and Vegetables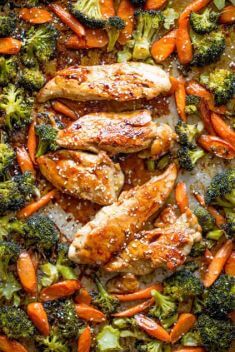 #13 Sheet Pan Chicken and Asparagus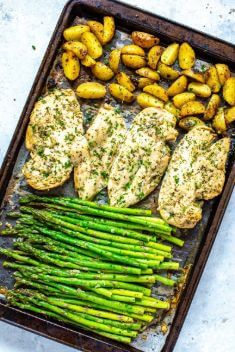 #14 Sheet Pan Chicken Breasts with Brussels Sprouts and Bacon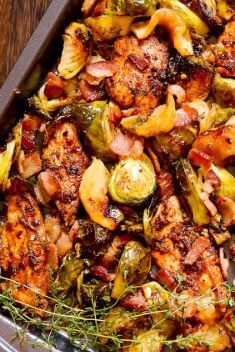 #15 Sheet Pan Teriyaki Ginger Sesame Chicken & Broccoli