30 Savory Lime Chicken Dishes For Dinner
Easy Spicy Honey Lime Chicken ThighChicken and lime are a also a perfect combination! It makes chicken juicier, more flavorful, and of course, more impressive. Skillet creamy cilantro lime chicken, for instance, successfully gets my family hooked. To turn it into a full meal, we eat it with white rice, quinoa, pasta, noodle, or steamed or roasted vegetables. It really depends. My husband and I prefer quinoa and vegetables as they're tasty yet low in carbs. Yummy!
And, here are 30 savory lime chicken dishes for dinner we would like to share today. They're are perfect to make all year as they are juicy and loaded with flavors. The other is that lime and chicken can be found at stores at any time. My family just love chicken. That's what drive me to try different meals with chicken. When I give lime chicken a try, it gets me hooked. I save their recipes right and give it a try whenever I like. Perfect!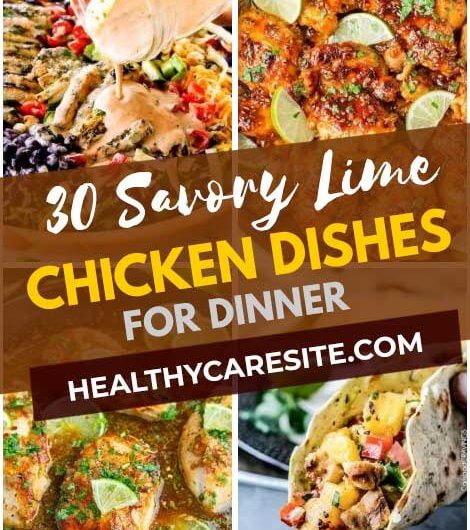 #1 Cilantro Lime Chicken Thighs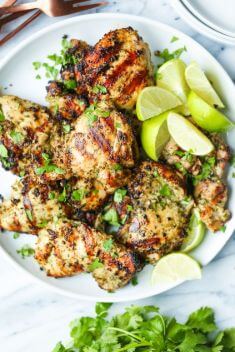 #2 Cilantro-Lime Chicken with a Mango Avocado Salsa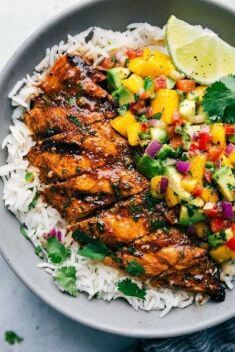 #3 Fiesta Lime Chicken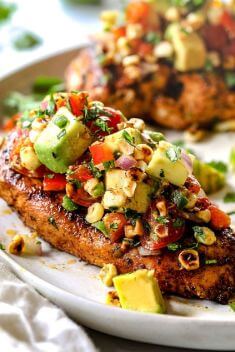 #4 Pan-Roasted Honey Lime Chicken Thighs

#5 Tequila Lime Chicken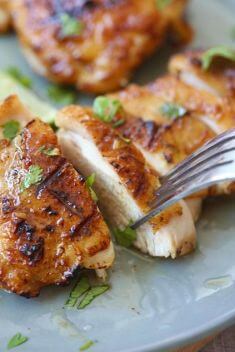 #6 Grilled Spicy Honey Lime Chicken Tenders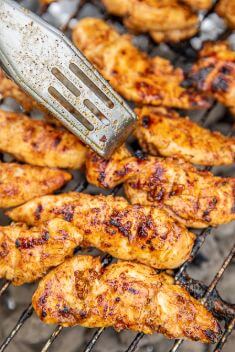 #7 Grilled Cilantro Lime Chicken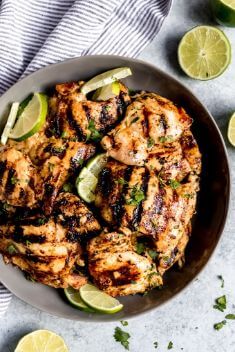 #8 Honey Lime Chicken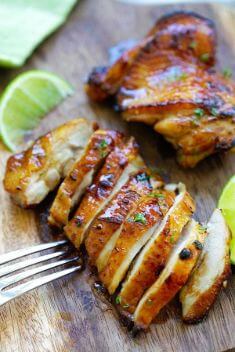 #9 Grilled Chilli Lime Chicken Fajita Salad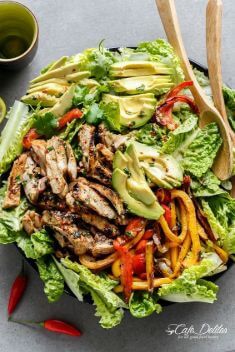 #10 Skillet Honey Lime Chicken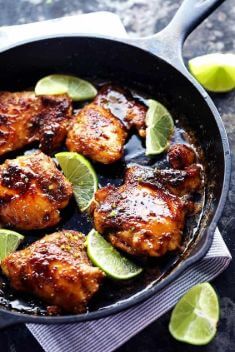 #11 Sheet Pan Rosemary Lime Chicken and Veggies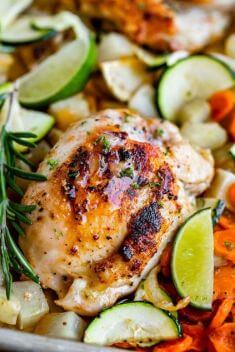 #12 Slow Cooker Cilantro Lime Chicken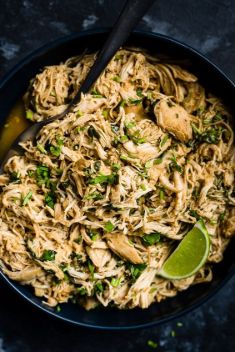 #13 Grilled Chili Cilantro Lime Chicken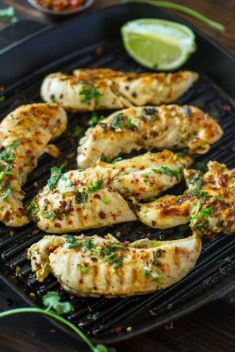 #14 Cilantro Lime Chicken Wings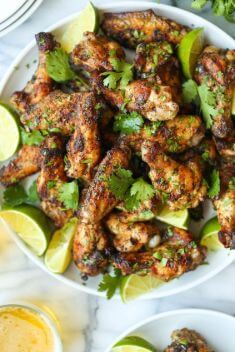 #15 Spicy Buffalo Lime Chicken