Cookie Dough Fudge is here. If you have no idea for what to make with cookie dough, this recipe is right up your street. It's a tasty and flavorful dessert and snack. Added in sweetened condensed milk and melted white chocolate, this cookie dough becomes tastier. As this fudge does not require baking, you can let your kids involve in the preparation if they get interested in. Have fun!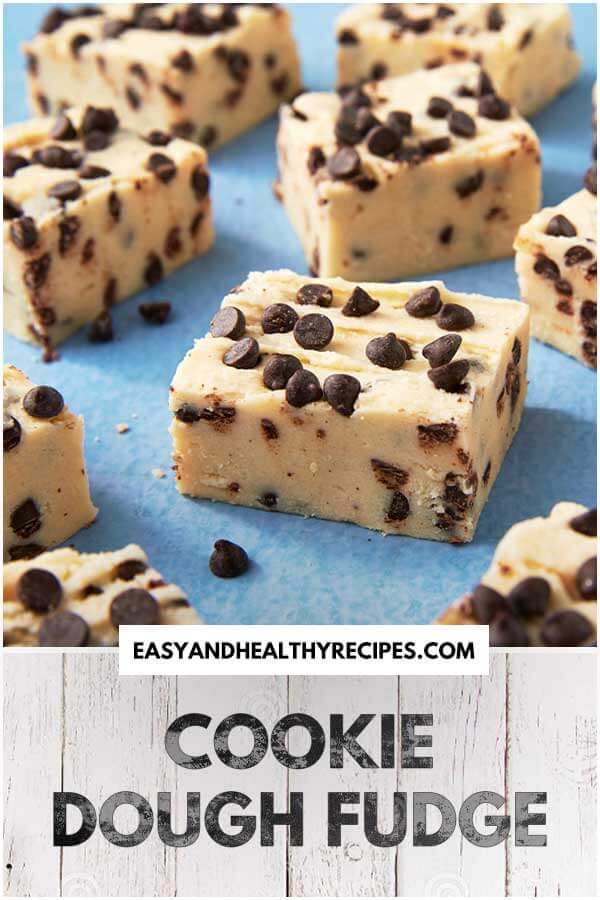 Cookie Dough Fudge
Course: Dessert, Snacks, Breakfast
Cuisine: American
Difficulty: Easy
If you are finding something good to make with cookie dough, just give this cookie dough fudge a try.
Ingredients
1 c. all-purpose flour

1 1/4 c. mini chocolate chips, divided

1 (14-oz.) can sweetened condensed milk

1 1/2 c. melted white chocolate

1/2 c. (1 stick) butter, softened

3/4 c. granulated sugar

1 tsp. pure vanilla extract

1 tsp. kosher salt

Cooking spray
Directions
Spray an 8″ or 9″ square pan with cooking spray and line with parchment paper.
Add butter, sugar, and vanilla to a large bowl. Beat with a hand mixer until smooth.
Pour flour in a microwave-safe bowl and microwave until flour is hot, about 1 minute.
Add flour and salt to butter mixture and beat until combined. Stir in 1 cup mini chocolate chips.
Combine sweetened condensed milk and melted white chocolate in a large bowl, whisk well, then fold into cookie dough mixture.
Pour into prepared pan and top with remaining 1/4 cup mini chocolate chips.
Refrigerate until fudge is firm, about 2 hours. Remove from pan and cut into squares. Serve.
Recipe Video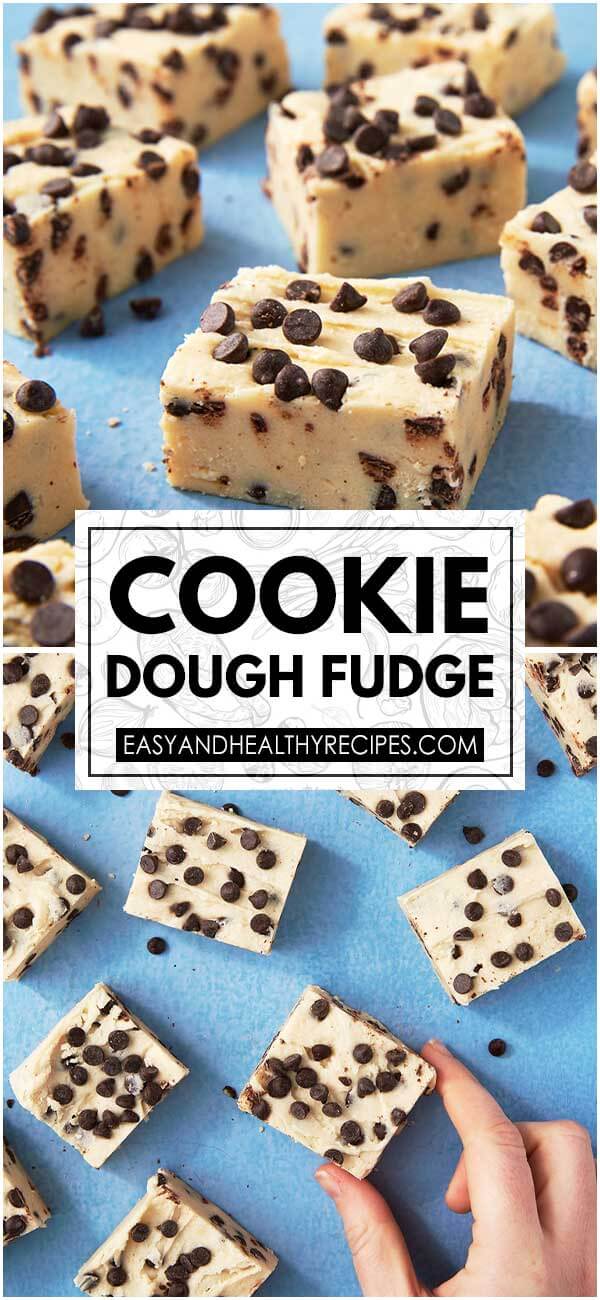 Source: https://www.delish.com/cooking/recipe-ideas/recipes/a54830/cookie-dough-fudge-recipe/