I have craving for pickles. Crunchy, tasty and flavorful, they're easy to arouse the taste buds, then satisfy them. These juicy vegetables are perfectly great to serve on their own or turned into other dishes. Oven-Fried Pickles is then worth recommending here. They're now my family's favorite side dish and appetizer. Yummy!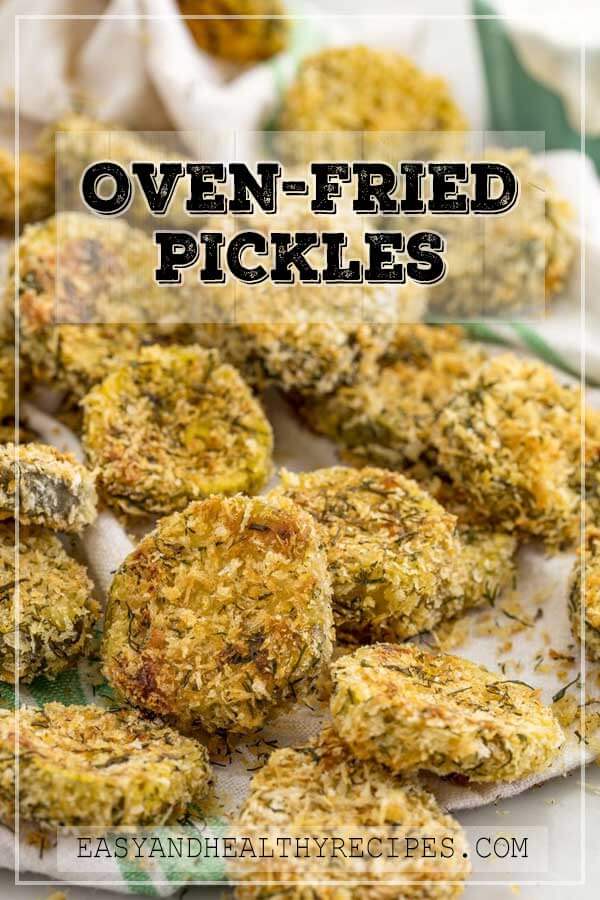 Oven-Fried Pickles
Course: Appetizers, Sides, Snacks
Cuisine: American
Difficulty: Easy
These oven-fried pickles are delicious yet incredibly easy to make. Spend 25 minutes, and they're ready on the dining table.
Ingredients
1 c. pickle slices, patted dry with paper towels

1 c. panko bread crumbs

1/4 c. freshly chopped dill

2 tbsp. melted butter

1/2 c. all-purpose flour

2 large eggs

1/2 tsp. garlic powder

1/4 tsp. cayenne pepper

Kosher salt

Freshly ground black pepper

Ranch dressing, for dipping
Directions
Preheat oven to 450° F. Prepare a large baking sheet lined with parchment paper.
Add bread crumbs, dill, melted butter, garlic powder, and cayenne in a shallow bowl. Stir to combine and and season with salt and pepper.
Add flour to another shallow bowl. Beat eggs in the third bowl.
Working in batches, toss pickles in flour until lightly coated, then dip in eggs, then toss in panko mixture until fully coated.
Place pickles on baking sheet and bake until golden and crispy, about 15 minutes.
Serve with ranch.
Recipe Video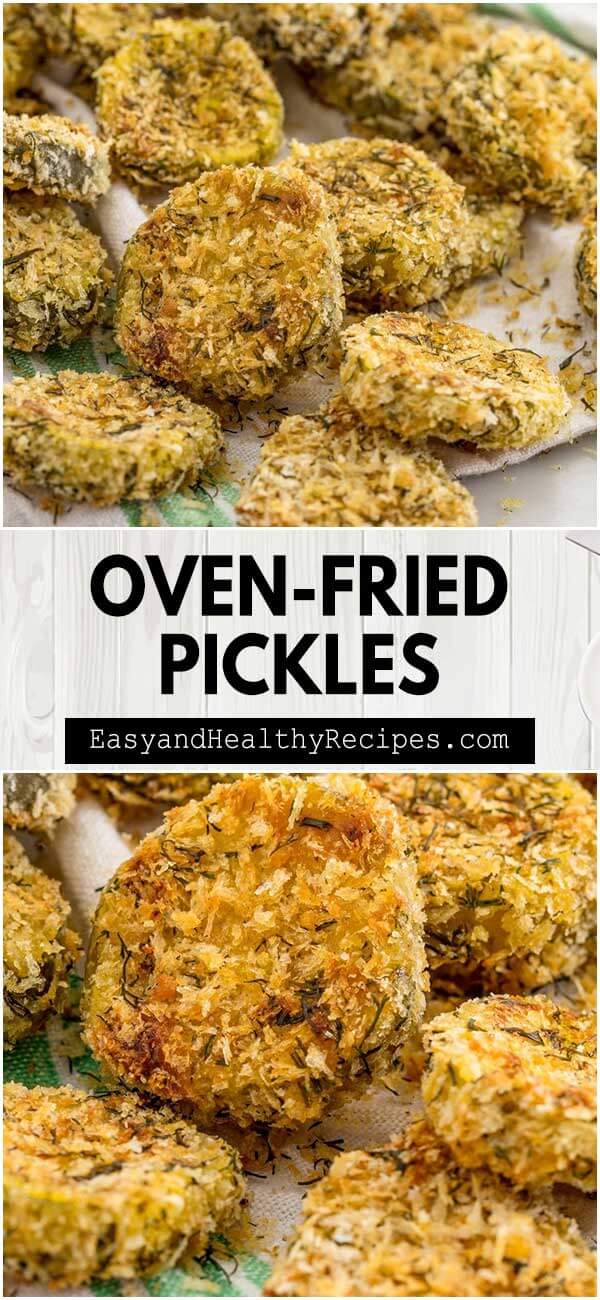 Source: https://www.delish.com/cooking/recipe-ideas/recipes/a53332/oven-fried-pickles-recipe/