Here is one of my guilt pleasures of broccoli. Smashed Broccoli. Broccoli florets blanched until bright green and just tender, drained, smashed, fried until crispy and golden, squeezed with lemon juice, and sprinkled with grated parmesan, flaky sea salt, and red pepper flakes. Coming out green, crunchy, flavorful and green, this broccoli gets my family hooked. Ready to serve it at your meal?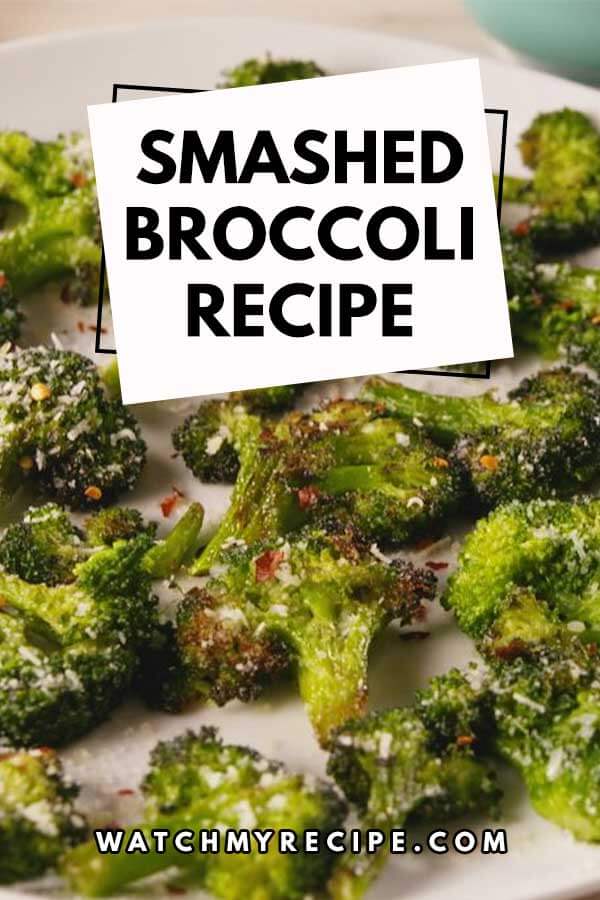 Smashed Broccoli
Course: Sides
Cuisine: American
Difficulty: Easy
Ready in just 15 minutes, this smashed broccoli is perfect for any meal at any time. I find it worth, and hope that you love it, too.
Ingredients
1 large head broccoli, cut into florets

1 c. grated Parmesan

2 garlic cloves, smashed

Kosher salt

Extra-virgin olive oil, for frying

Lemon wedges, for serving

Crushed red pepper, for serving

Flaky sea salt, for serving
Directions
Prepare a large ice bath. In a large pot of boiling salted water, blanch broccoli until bright green and just tender, about 2 minutes. Drain then immediately transfer to ice bath. Drain again and pat dry with paper towels.
Transfer broccoli onto a large cutting board or clean working surface, smash with the back of a mason jar (or small glass). (Don't press down so hard that the florets completely fall apart.)
Heat some olive oil in a large skillet over medium heat until shimmering. Add broccoli and garlic in an even layer and cook, without moving, until bottom of broccoli is crispy and golden, about 3 minutes. Flip and cook until crispy on other side, another 2 minutes.
Transfer broccoli and garlic to a paper towel-lined plate to drain. (Discard garlic — it's already done its job flavoring the olive oil!). Repeat with remaining broccoli. Serve.
Immediately squeeze lemon juice over broccoli and sprinkle with Parmesan, flaky sea salt, and red pepper flakes.
Recipe Video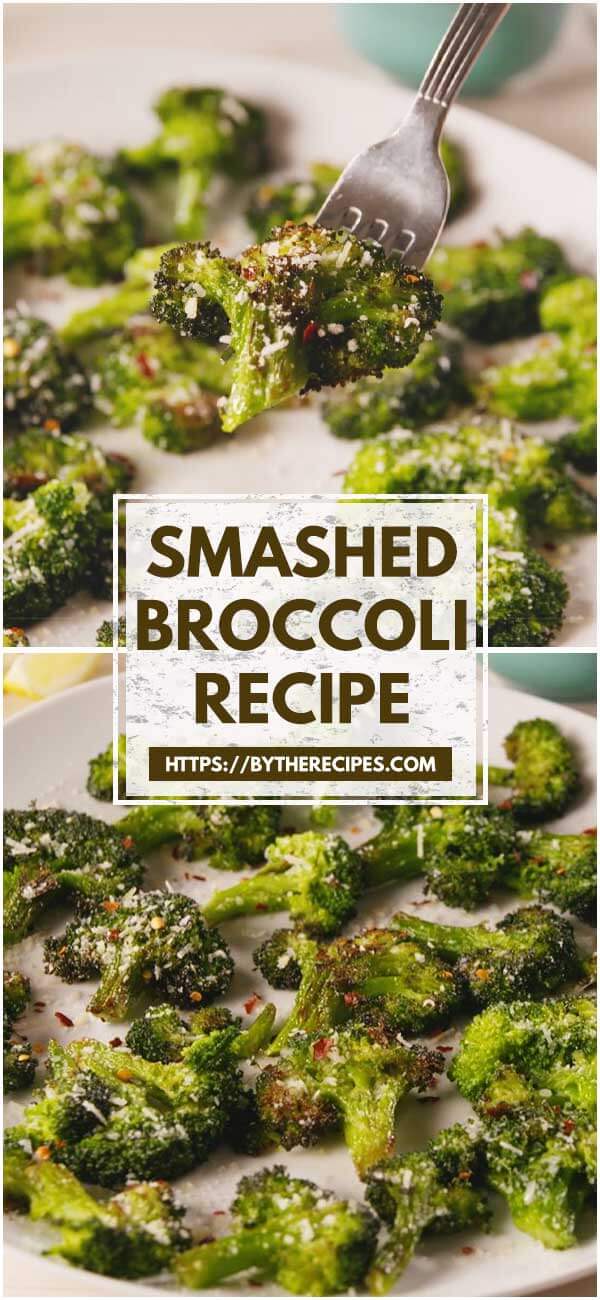 Source: https://www.delish.com/cooking/recipe-ideas/a19501930/smashed-broccoli-recipe/