Creamy Caesar dressing makes vegetables much better. These Caesar Brussels Sprouts are a good example. Brussels sprouts are cooked until crisp tender and vibrant green, then completely tossed with a dressing of Caesar dressing, Parmesan, garlic, lemon juice and oregano. Coming out crunchy and tangy, these brussel sprouts are an appealing side dish for any meal. Let's give them a try!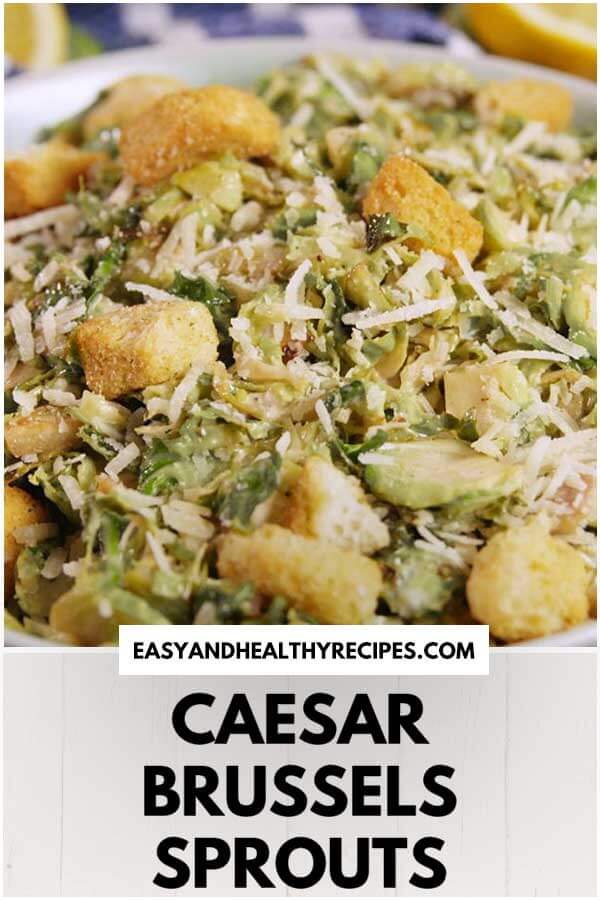 Caesar Brussels Sprouts
Course: Sides
Cuisine: American
Difficulty: Easy
Vegetable meal is no longer boring with these Caesar Brussels Sprouts. They're now one of my family's favorites side dish to make all year.
Ingredients
2 lb. brussels sprouts, shaved

1 tbsp. red wine vinegar

1/2 c. creamy caesar dressing

1/4 c. freshly grated Parmesan, plus more for garnish

1 Garlic clove, minced

Juice of 1/2 lemon

1/2 tsp. dried oregano

2 tbsp. olive oil

kosher salt

Freshly ground black pepper

croutons, for serving
Directions
Heat olive oil in a large skillet over medium high heat. Add brussels sprouts and season with salt and pepper. Cook, stirring occasionally, until brussels sprouts are crisp tender and a vibrant green, about 5 minutes.
Stir in red wine vinegar and remove from heat. Transfer to a large serving bowl.
Add caesar dressing, Parmesan, garlic, lemon juice and oregano to a medium bowl, and whisk to combine. Drizzle some of the dressing over brussels sprouts and toss to combine. Add more, if desired.
Garnish with more grated Parmesan and croutons.
Serve warm or at room temperature.
Recipe Video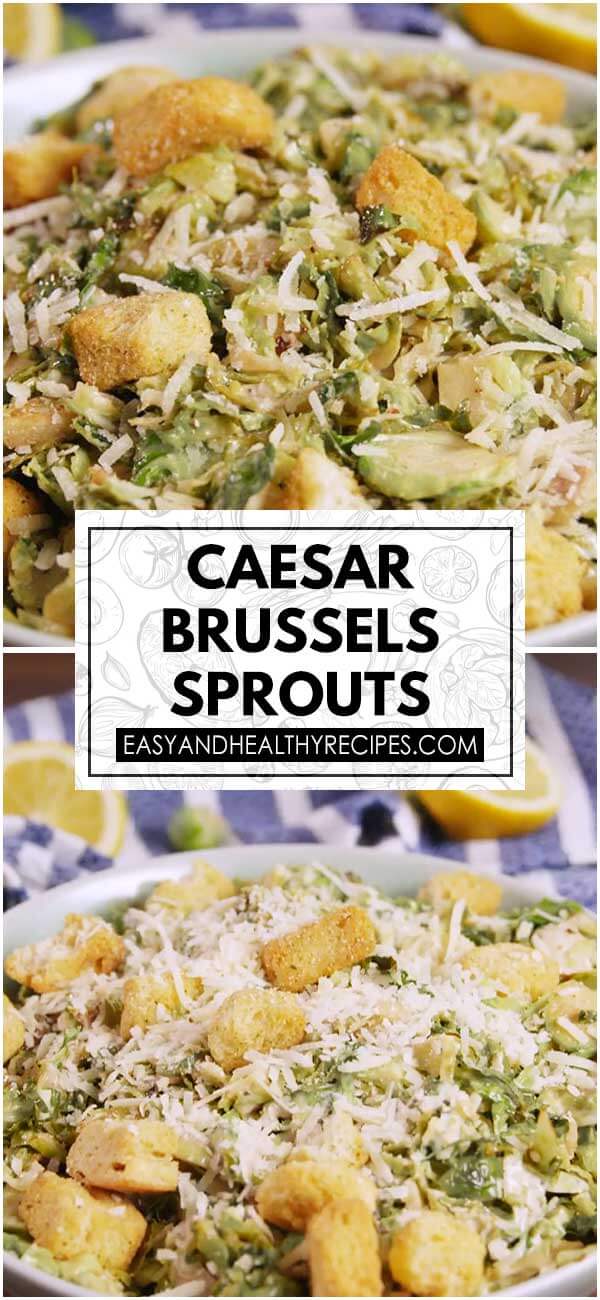 Source: https://www.delish.com/cooking/recipe-ideas/recipes/a56134/caesar-brussels-sprouts-recipe/