30 "Irresistible" Mango Drinks You Should Try
Mangoes are one of the most preferred citrus fruits of both kids and adults. Mango cheesecakes, mango puddings, mango cupcakes, mango crisp, mango tea, mango smoothie, mango cocktail,…there are a lot of crazy good things you can do with them. The point here is which you crave and when you serve them for. Mango pudding, for instance, would be a great choice for desserts and snacks. Yummy!
In this article, however, we're glad to share 30 "irresistible" mango drinks that you should try once. If you love mangoes or are just finding a "season-fit" drink for Fall, these are the way to go. Some of them are suitable for family meals while some are perfect for weekend gatherings and small parties. Mango peach and strawberry smoothie and spicy mango margarita are typical examples. Ready to give them a try? Let's get started!
#1 Mango Lassi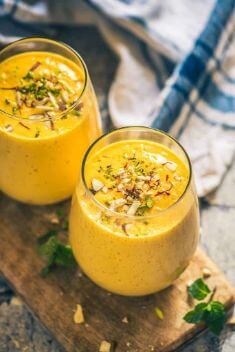 #2 Frozen Mango Margarita Mocktail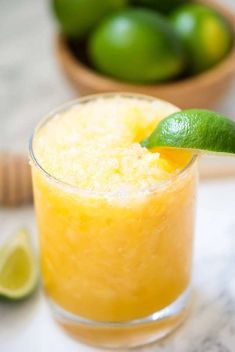 #3 3 Ingredient Mango Champagne Slushies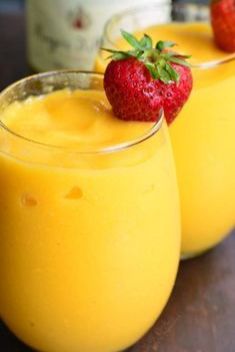 #4 Mango Mastani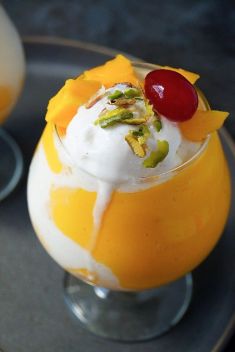 #5 Mango Pineapple Frozen Margarita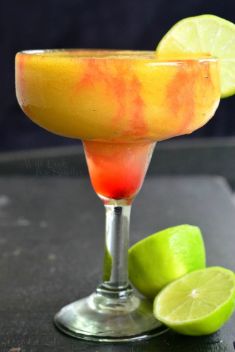 #6 Mango Strawberry Daiquiris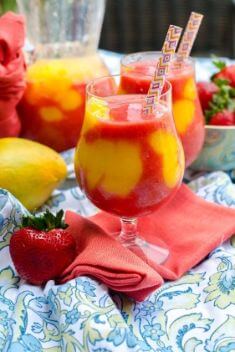 #7 Peach Mango Smoothie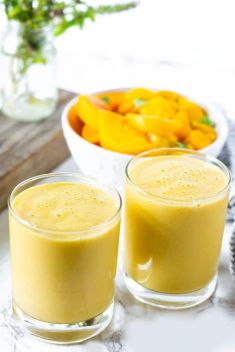 #8 Mango Habanero Margarita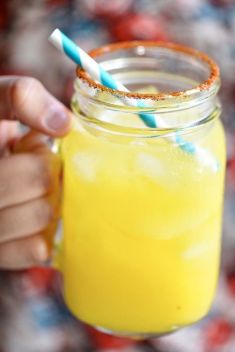 #9 Pineapple Mango Lemonade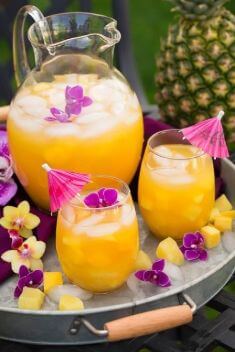 #10 Pineapple Mango Rum Punch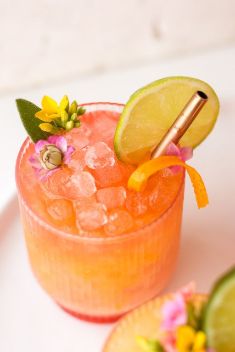 #11 Skinny Peach Mango Mojitos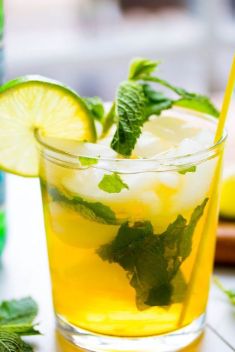 #12 Mango Agua Fresca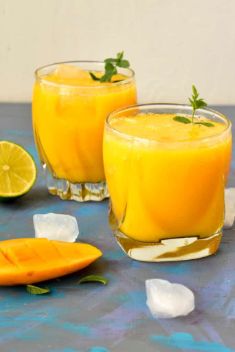 #13 Peach Smoothie With Raspberriers And Mango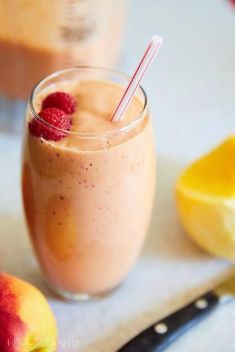 #14 Mango Margaritas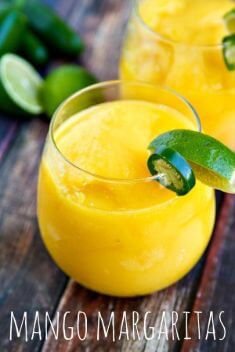 #15 Layered Strawberry-Mango Margaritas