You can't go wrong with pretzel sticks, chocolate chips, green sprinkles, and brown mini M&M's. That's what these Palm Tree Pretzels offer. They're amazing snacks for holidays. Fun to eat and quite easy to make, my kids and I enjoy their cooking. Weekend is coming, just make these for you kids if you like. Let's get started!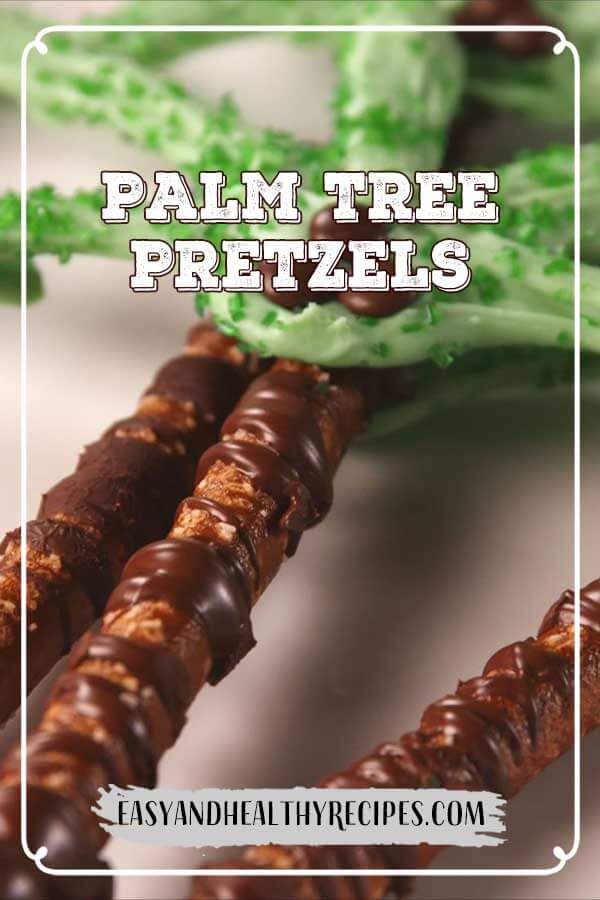 Palm Tree Pretzels
Course: Dessert, Snacks
Cuisine: American
Difficulty: Medium
These tasty and fun palm tree pretzels will jazz up boring cooking time. The recipe is given here, just give them a try if you get interested in.
Ingredients
6 Pretzel sticks

1 1/2 c. chocolate chips, melted

1 1/2 c. white chocolate chips, melted

green sprinkles

18 brown mini M&M's

green food coloring
Directions
Drizzle pretzel sticks with melted chocolate and transfer to a baking sheet lined with parchment paper.
Keep in freezer for 10 minutes to harden.
Stir green food coloring into melted white chocolate. Pour into a medium Ziploc bag and cut off a corner with scissors.
Pipe palm tree leaves onto another parchment lined baking sheet. Sprinkle with green sprinkles and place three M&M's on the bottom of the leaves. Place in freezer to harden for 10 minutes.
Once leaves and trunks have hardened, adhere two pieces with a small amount of melted green chocolate.
Using a knife, add a dab of chocolate to back of palm leaves. Leave leaves facing down, rest a pretzel on top of the melted chocolate.
Repeat with all trees and return to freezer to harden for 10 more minutes. Serve.
Recipe Video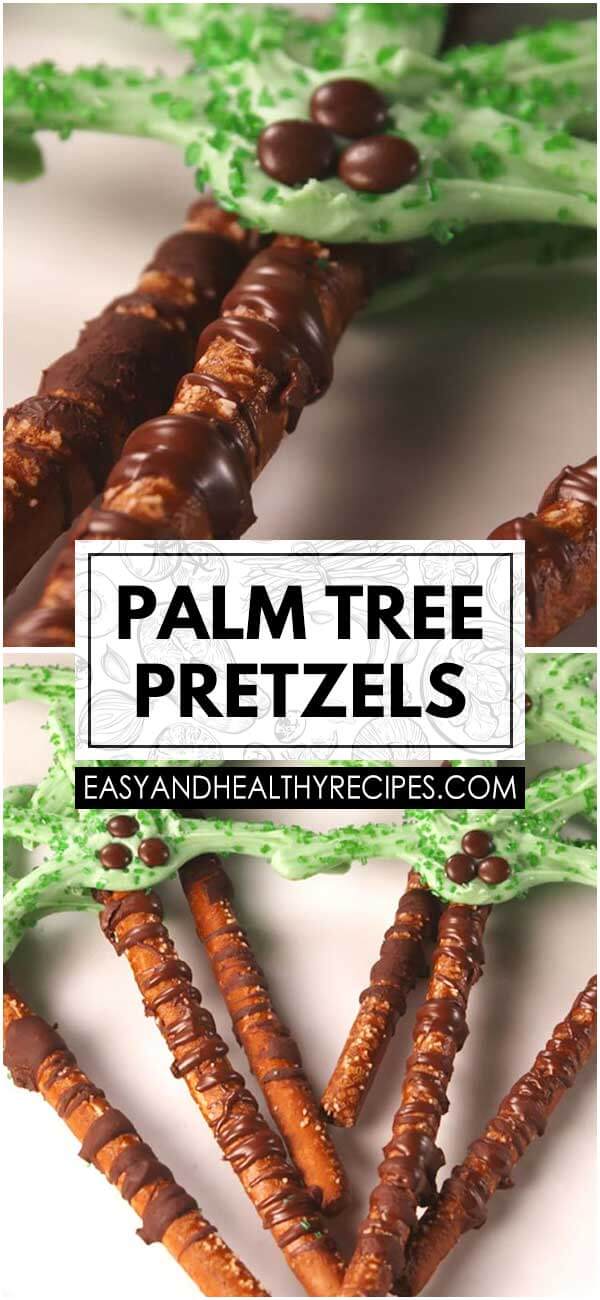 Source: https://www.delish.com/cooking/recipe-ideas/recipes/a54361/palm-tree-pretzels-recipe/