You can't go wrong with shrimp, angel hair, Italian seasoning, heavy cream and parmesan. And, these are what Bruschetta Shrimp Pasta offers. It's an insanely good pasta to make at any time for any occasion. Weekend is coming, why don't you treat your family with it? Coming out creamy and tangy, this pasty surely gets you guys hooked.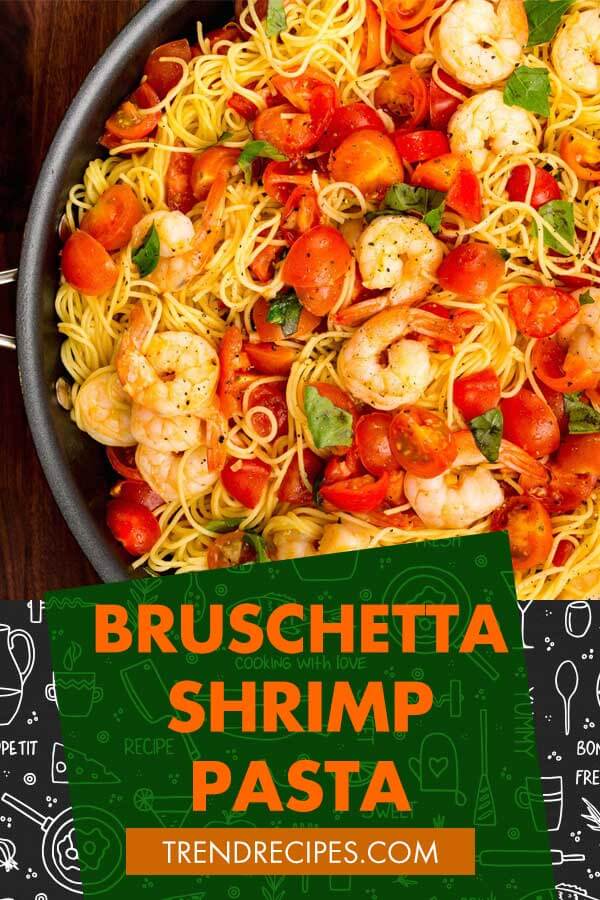 Bruschetta Shrimp Pasta
Course: Dinner
Cuisine: American
Difficulty: Medium
If you have no idea to what to make with pasta and shrimp, this Bruschetta shrimp pasta is worth trying. I find it worth and hopefully, you do, too.
Ingredients
1 lb. angel hair

1 lb. medium shrimp, peeled and deveined (thawed if frozen)

2 c. chopped tomatoes

1/4 c. heavy cream

1/4 c. freshly grated Parmesan, plus more for garnish

2 tbsp. extra-virgin olive oil, divided

kosher salt

1 tsp. Italian seasoning

Freshly ground black pepper

3 cloves garlic, minced

Fresh basil, for garnish
Directions
Prepare angel hair according to package directions until al dente. Drain and set aside.
Heat a tablespoon olive oil in large skillet over medium-high heat. Add shrimp and season with Italian seasoning, salt, and pepper. Cook until pink and fully cooked through, 2 to 3 minutes per side, then set aside.
Add remaining tablespoon oil to pan. Add garlic and saute until fragrant, 1 minute. Add tomatoes and cook 2 minutes more, then stir in heavy cream and Parmesan.
Let simmer, 2 minutes. Add cooked angel hair and shrimp and toss until combined.
Garnish with basil. Serve immediately.
Recipe Video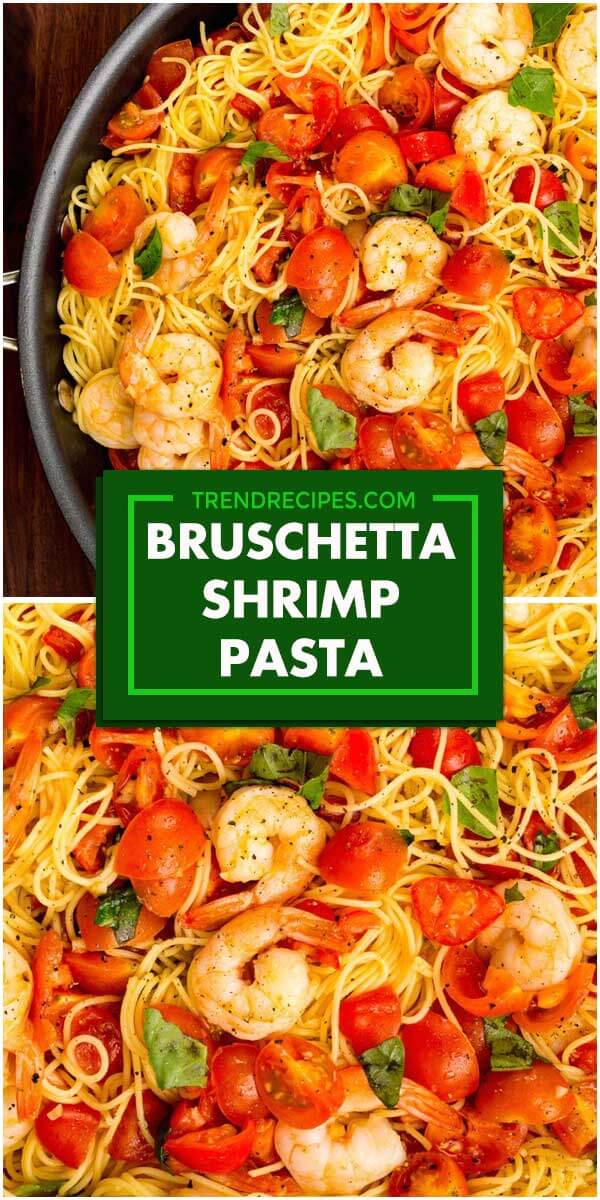 Source: https://www.delish.com/cooking/recipe-ideas/recipes/a47440/bruschetta-shrimp-pasta-recipe/