Pickle Bacon Grilled Cheese
This Pickle Bacon Grilled Cheese Sandwich is my new favorite! It tastes incredibly good and is quite fun to eat. Bread slice is stuffed with sliced cheddar, crispy fried sliced bacon, sliced dill pickles, and finished off with another bread slice. It's then seared on pan until bread is golden on both sides and cheese is melty. Who can resist them? I know that I can't.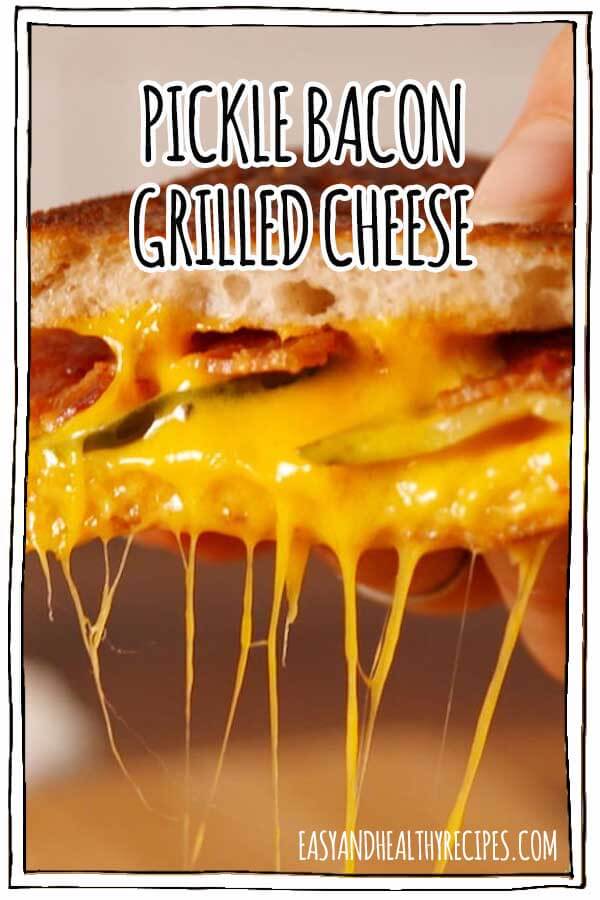 Pickle Bacon Grilled Cheese
Course: Breakfast, Brunch, Lunch
Cuisine: American
Difficulty: Easy
If you are finding a lunch recipe that can dazzle your family, this pickle bacon grilled cheese is the way to go. It's additionally easy and quick to serve. They're ready in just 15 minutes.
Ingredients
6 slices dill pickle

6 slices bacon, cooked

4 large slices sourdough bread

8 slices cheddar

2 tbsp. mayonnaise
Directions
Spread mayonnaise on one side of each slice of bread.
Add 4 slices cheese, 3 slices bacon, and 3 slices pickle to the inside of two slices of bread. Top with another piece of bread.
Place bread in medium skillet, and cooker over medium heat until bread is golden on both sides and cheese is melty.
Cut each sandwich in half and serve.
Recipe Video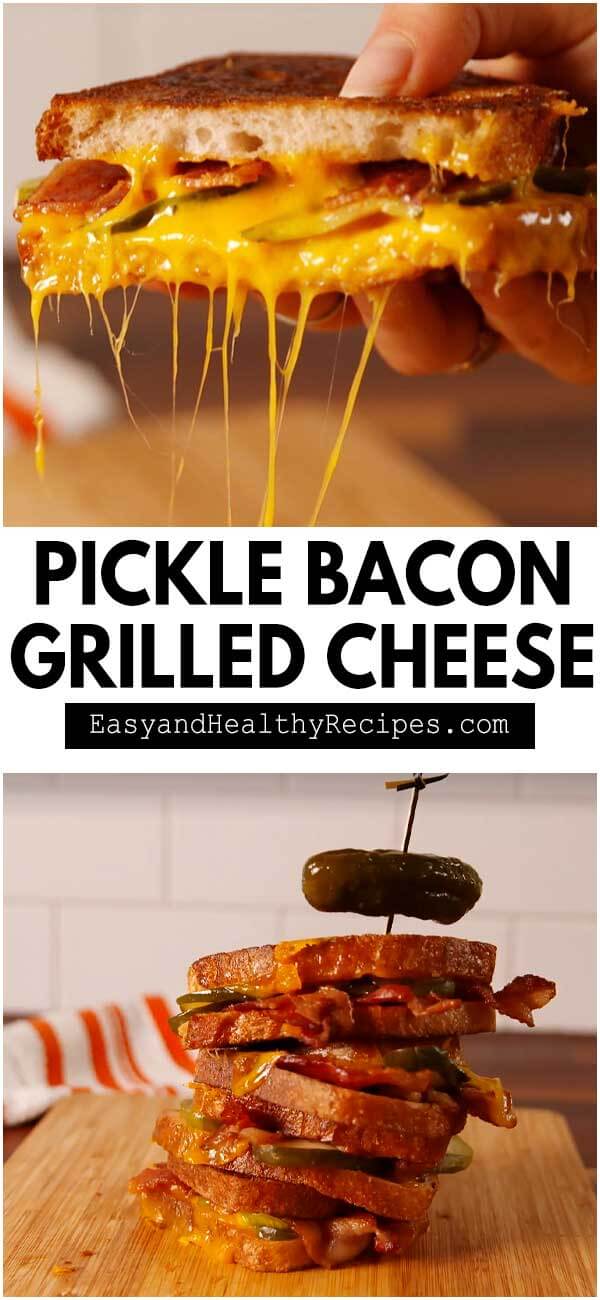 Source: https://www.delish.com/cooking/recipe-ideas/recipes/a53716/pickle-bacon-grilled-cheese-recipe/