Tasty and flavorful, Grilled Corn Salsa is always the "star" of the show when it's served. My family just fall for it and have it for every Friday dinner. This salsa is great to eat on its own, stuffed into tacos, and paired with roasted or grilled meats and seafood. It really depends. Summer is coming, it would be regretful unless you make this corn salsa for meal.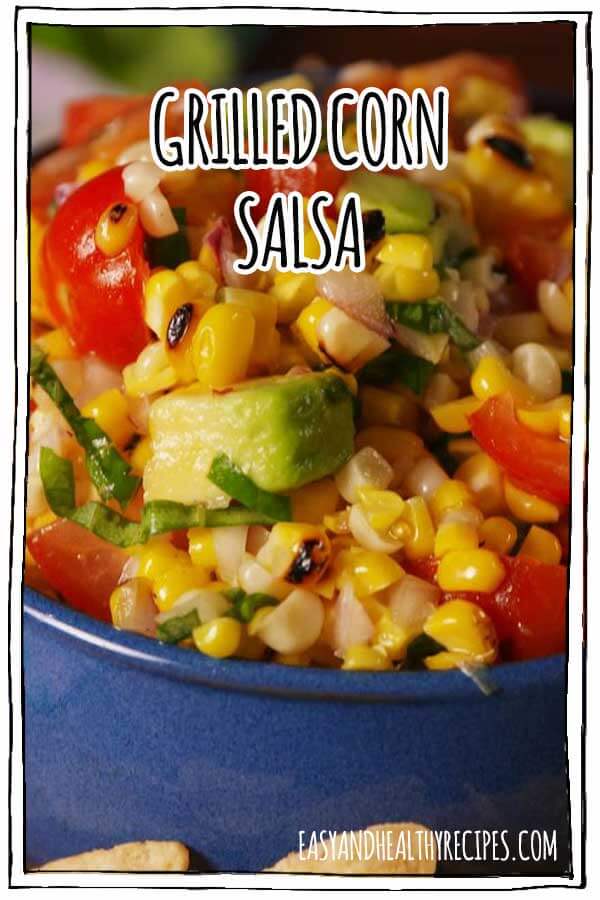 Grilled Corn Salsa
Course: Sides
Cuisine: American
Difficulty: Easy
This grilled corn salsa is loaded with flavors and nutrition. Avocado, grape tomatoes, and red onions are at the ingredient list.
Ingredients
FOR SALSA

5 ears of yellow corn, husks removed

1 avocado, chopped

1 c. grape tomatoes, quartered

1/2 red onion, finely chopped

2 tbsp. sliced basil

2 tbsp. extra-virgin olive oil

kosher salt

FOR DRESSING

1/3 c. lime juice

1/4 c. extra-virgin olive oil

1 clove garlic, minced

1 tsp. crushed red pepper flakes

kosher salt
Directions
Brush corn with olive oil and season with salt.
Grill for 8 minutes, or until kernels begin to char. Let cool slightly, then slice kernels off corn; using a knife.
Add corn, avocado, tomatoes, onion and basil to a large bowl.
Combine together olive oil, lime, garlic and red pepper flakes in a small bowl. Season with salt and whisk until smooth.
Pour mixture over salsa and toss until ingredients are fully coated.
Serve with tortilla chips.
Recipe Video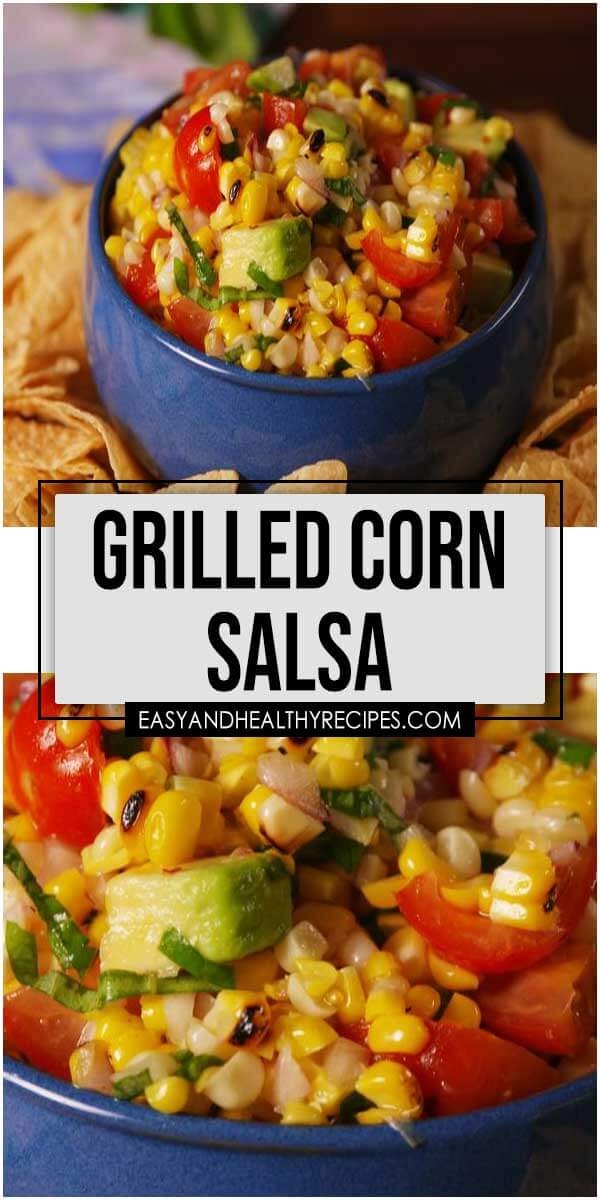 Source: https://www.delish.com/cooking/recipe-ideas/recipes/a53802/best-corn-salsa-recipe/