Adding Rumchata into cupcake mix? It surely keeps you amazed. The mixture comes out insanely delicious and flavorful. And, Rumchata Cupcakes are here. They're one of my beloved desserts for weekend meals and small parties. When I served them at game day viewing party last month, they got all the kids hooked. Ready to give them a try?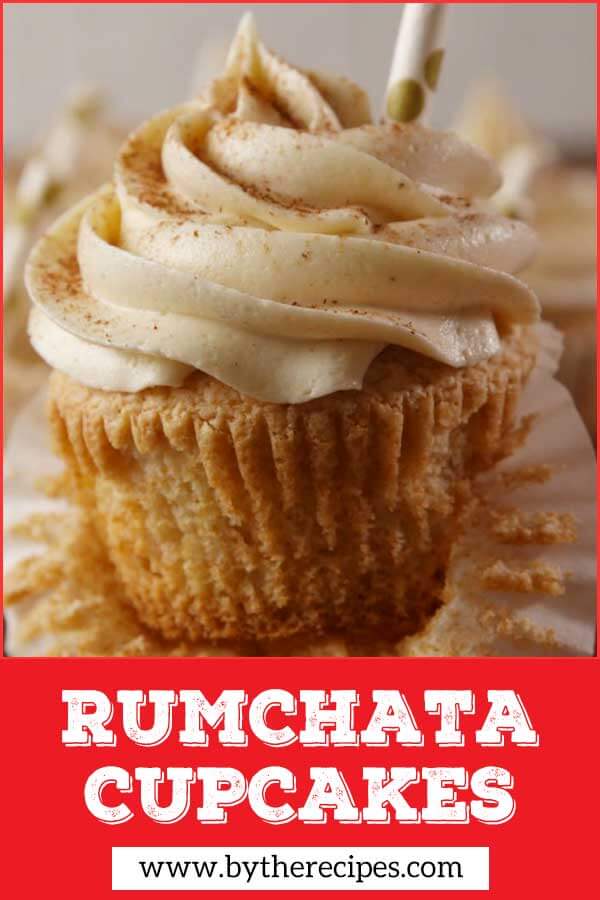 RumChata Cupcakes
Course: Dessert
Cuisine: American
Difficulty: Medium
Topped with Rumchata frosting, these cupcakes become more appealing. Their recipe is given here, just go for it if you like.
Ingredients
1 box vanilla cake mix

1 1/3 c. Rumchata, divided

1 c. (2 sticks) butter, softened

4 c. powdered sugar, divided

1 tsp. pure vanilla extract

3 eggs

1/4 tsp. cinnamon, plus more for garnish

1/2 c. vegetable oil

kosher salt
Directions
Preheat oven to 350°F and prepare 2 muffin tins lined with 16 cupcake liners.
Add cake mix, vegetable oil, eggs, and 1 cup Rumchata to a large bowl, mix until smooth.
Bake until an inserted toothpick at the center comes out with minimal crumbs, about 25 minutes. Let cool completely before frosting.
To make Rumchata frosting: In a large bowl, combine butter, 2 cups powdered sugar, vanilla, cinnamon, salt, and remaining ⅓ cup Rumchata. Using a hand mixer, beat until smooth.
Add remaining 2 cups powdered sugar and beat until light and fluffy.
Pipe frosting onto cooled cupcakes and garnish with more cinnamon and a decorative straw. Serve.
Recipe Video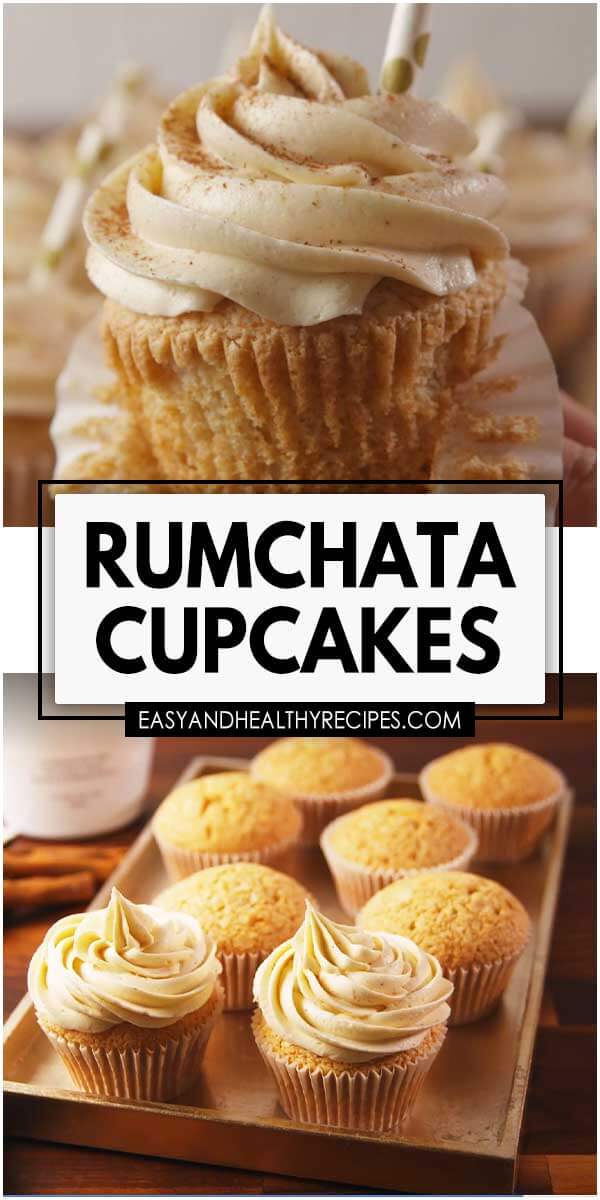 Source: https://www.delish.com/cooking/recipe-ideas/recipes/a55701/rumchata-cupcakes-recipe/