I can't help falling for cute little desserts and snacks. These Pink Lemonade Cupcakes are one of them. They are defined by rich, moist cupcakes made with white cake mix and trimmed strawberries and a fluffy, flavorful frosting of lemonade, butter, powdered sugar and red food coloring. They're now one of my favorite sweet food for weekend meals and small parties.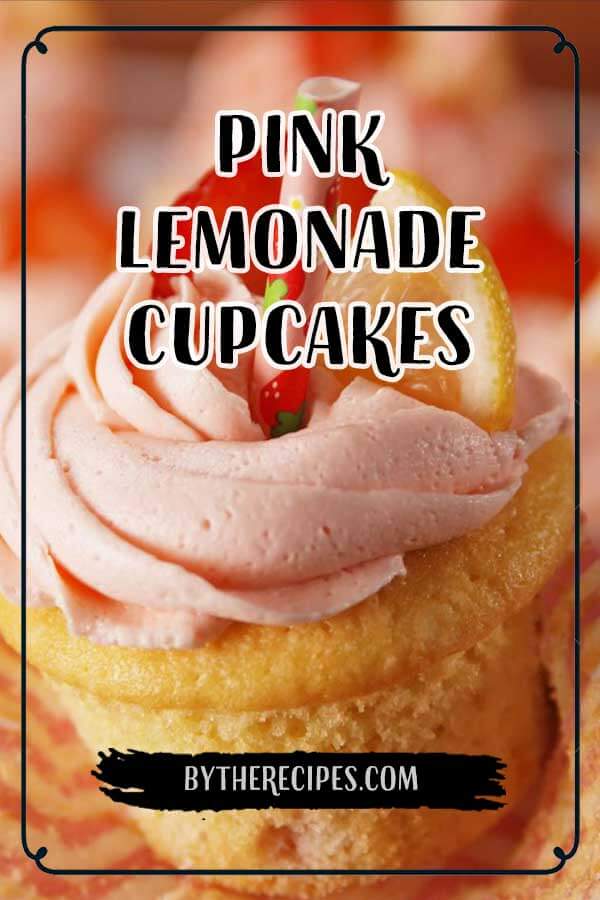 Pink Lemonade Cupcakes
Course: Dessert, Snacks
Cuisine: American
Difficulty: Medium
If you are looking for pretty and tasty cupcakes, just give these pink lemonade cupcakes a try. They surely spice up your baking time.
Ingredients
FOR THE CUPCAKES

1 box white cake mix, plus ingredients called for on box

20 strawberries, trimmed

FOR THE FROSTING

1 c. (2 sticks) butter, softened

1/4 c. lemonade or freshly squeezed lemon juice

3 1/2 c. powdered sugar, divided

4 drops red food coloring

lemon Slices, for garnish

strawberry slices, for garnish
Directions
Preheat oven to 350° F and prepare 2 muffin tins lined with 20 cupcake liners.
Prepare cake batter according to package directions. Pour batter onto prepared liners, then lay a strawberry into each.
Bake until golden, for 20 minutes. Let cool completely.
Add butter and half of powdered sugar to a large bowl. With a hand mixer, beat together until smooth.
Beat in lemonade and rest of powdered sugar until light and fluffy.
Stir in enough red food coloring to make pink (4 drops worked well for us).
Pipe cooled cupcakes with lemonade frosting, using a large star tip.
Garnish with a lemon slice, a strawberry slice, and a decorative straw. Serve.
Recipe Video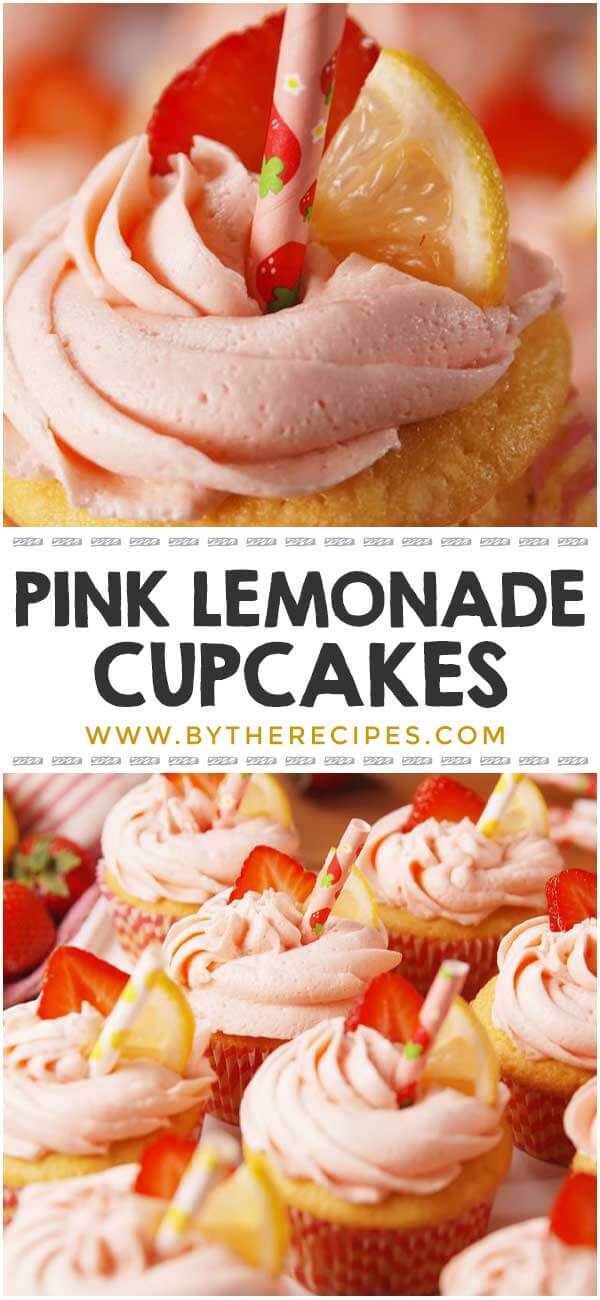 Source: https://www.delish.com/cooking/recipe-ideas/recipes/a54270/pink-lemonade-cupcakes-recipe/