Breakfast Banana Splits are here. They're one of the healthiest and most flavorful recipe for banana. "They're fun to eat", my kids comments on when eating them in the morning. Banana is split lengthwise, placed in a long narrow baking dish, then topped with yogurt, drizzles of honey, blueberries, strawberries and granola. Ready in just 10 minutes, these makes breakfast time more enjoyable.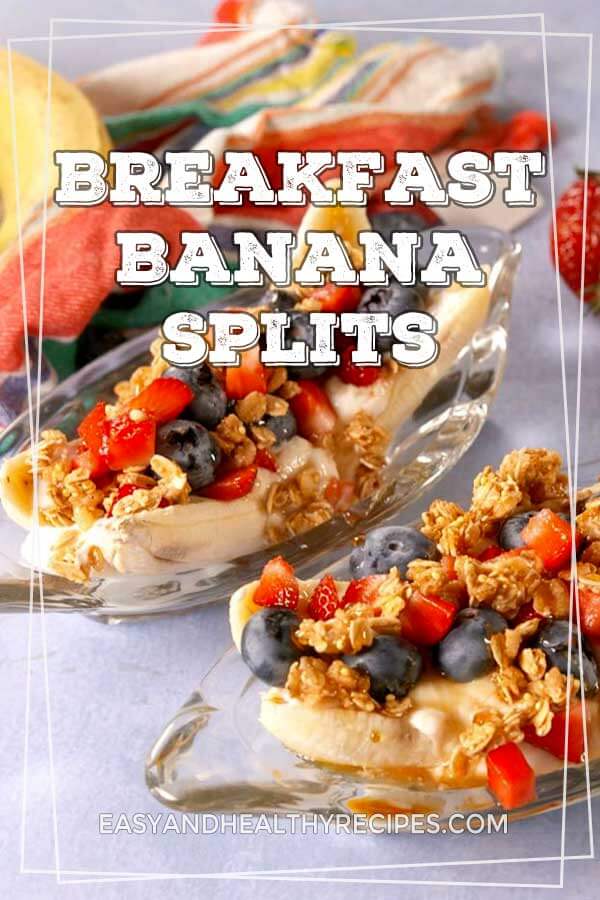 Breakfast Banana Splits
Course: Breakfast, Snacks
Cuisine: American
Difficulty: Easy
If you love serving banana for breakfast, just give these banana splits a go. My kids and I just go crazy for them.
Ingredients
1 banana, split lengthwise

1 c. vanilla yogurt

1/4 blueberries

1/4 chopped strawberries

4 tbsp. granola

Honey, for drizzling
Directions
Transfer banana slices to a long narrow serving dish.
Top with yogurt. Drizzle with honey and top with blueberries, strawberries and granola.
Serve immediately.
Recipe Video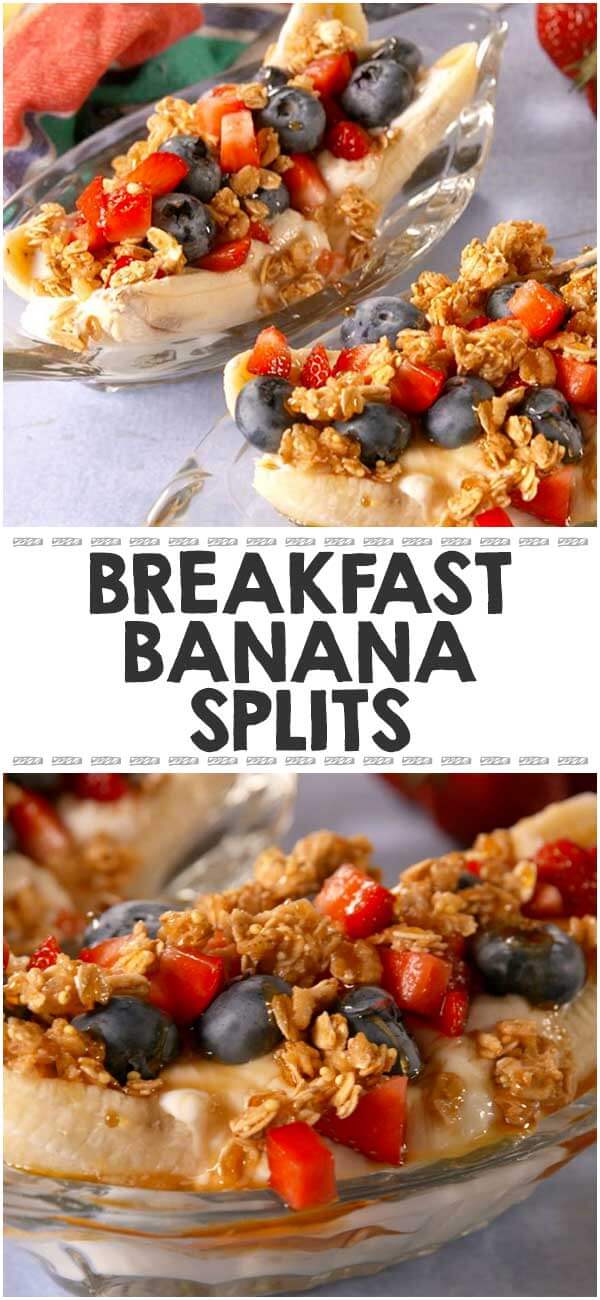 Source: https://www.delish.com/cooking/recipe-ideas/recipes/a56055/breakfast-banana-splits-recipe/