This Sheet-Pan Mac & Cheese will make your pasta meals more appealing. It's a sheet pan filled it with a good mix of cooked macaroni, shredded mozzarella, shredded cheddar, milk, hot sauce, salt, and pepper, topped with shredded parmesan, panko, and olive oil mixture, and baked until bubbly and golden. Coming out delicious and flavorful, this sheet pan meal surely keeps you satisfied!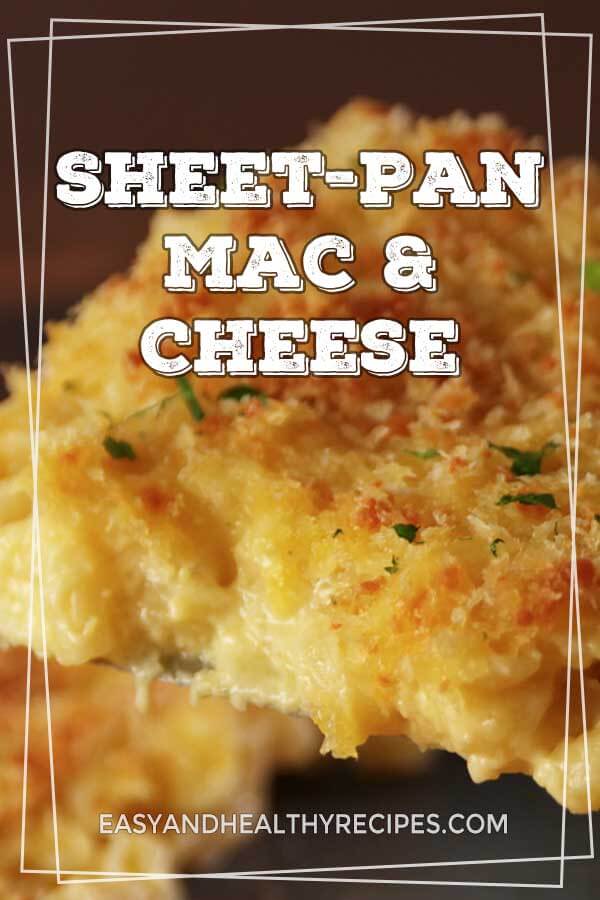 Sheet-Pan Mac & Cheese
Course: Dinner, Lunch
Cuisine: American
Difficulty: Easy
This sheet pan max and cheese is great to make all year. Ready in 40 minutes, it will makes your dinner much easier.
Ingredients
FOR MACARONI

1 lb. elbow macaroni

3 c. shredded Cheddar

3 c. shredded mozzarella

1/2 c. (1 stick) butter

1/2 c. flour

4 c. milk

2 tbsp. hot sauce, such a Cholula

kosher salt

Freshly ground black pepper

FOR BREAD CRUMB TOPPING

1/2 c. freshly grated Parmesan

1 c. panko bread crumbs

1/4 c. extra-virgin olive oil

Chopped parsley, for garnish
Directions
Preheat oven to 375ºF.
Cook macaroni according to package directions, until al dente. Drain and set aside.
Melt butter in the same pot. Sprinkle over flour and cook until slightly golden, 2 to 3 minutes.
Pour in milk and whisk until combined, then add hot sauce, salt, and pepper. Let thicken, about 5 minutes.
Remove pot from heat and add cheddar and mozzarella, whisk until melted and smooth. Stir in cooked macaroni and pour into large sheet pan.
Add Parmesan, panko, and olive oil to a small bowl, mix to combine. Season with salt and pepper and sprinkle over mac.
Bake until bubbly and golden, 20 to 25 minutes. Garnish with parsley and serve.
Recipe Video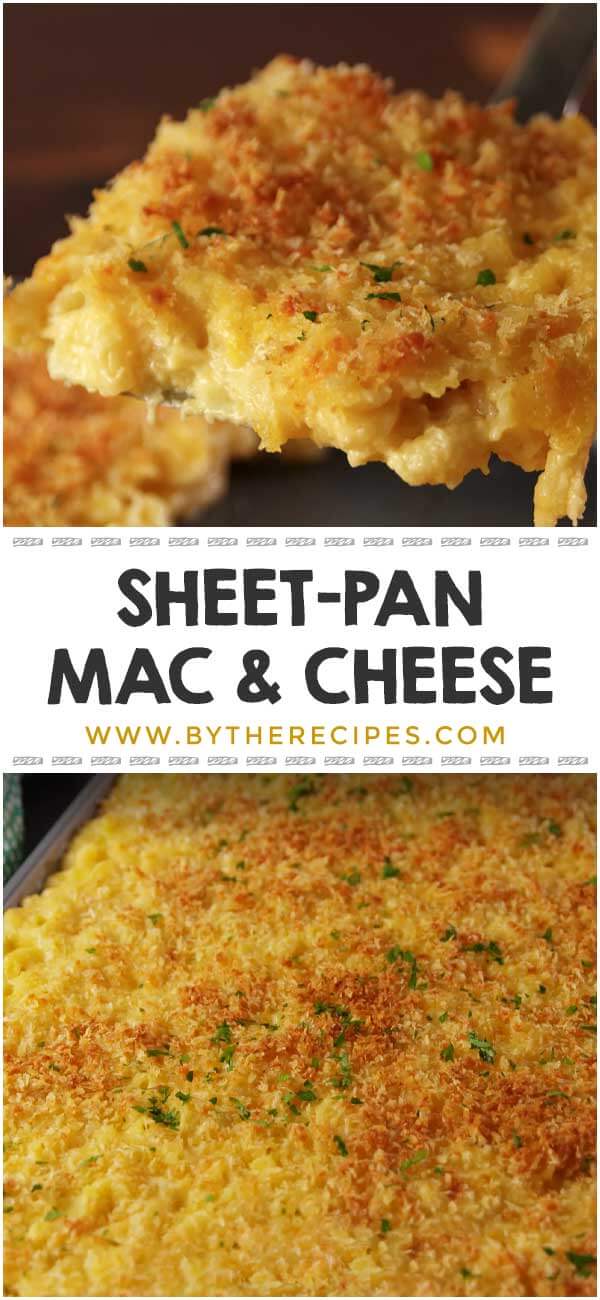 Source: https://www.delish.com/cooking/recipe-ideas/a56278/sheet-pan-mac-cheese/