30 Amazing Ideas For Sheet Pan Dinner
Which do you prefer for meals when you're short on time or constantly tired after work? One-pan meal, or packed food or even dinning out? All of these sound good. The point here depends on your need, eating habits and family budget. As a full-time working mom and homemade food lover, I really love one-pan meal during busy week days. Sheet pan meals, for instance, are easy to prepare and quick to serve. More importantly, they're loaded with taste, flavor and nutrition.
And, our post today will let you know 30 amazing ideas for sheet pan dinner. Chicken, beef, pork, shrimp, sausages and a number of vegetables can be cooked in the sheet pan. Gather all ingredients in the sheet pan, taste with spices or herbs then bake it in the preheated oven until done. That's all you need to do. We believe that any of you can make a great job with it even when you're not much good at cooking. Let's give them a try!
#1 15-Minute Sheet Pan Beef and Broccoli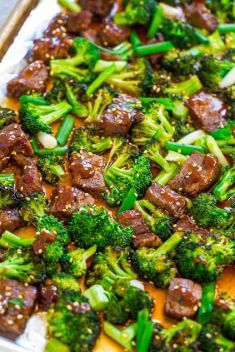 #2 Sheet Pan Chicken and Asparagus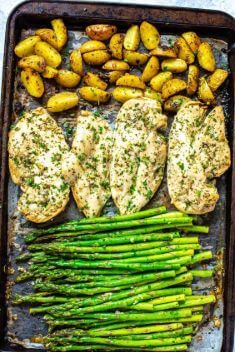 #3 Roasted Sweet Potatoes, Sausage, and Broccoli Sheet Pan Meal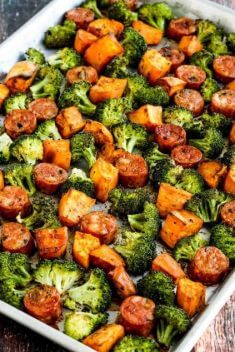 #4 Sheet Pan Crispy Parmesan Baked Chicken Milanese & Veggies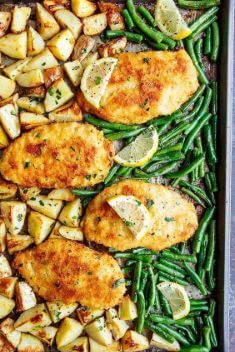 #5 Sheet Pan Shrimp Fajita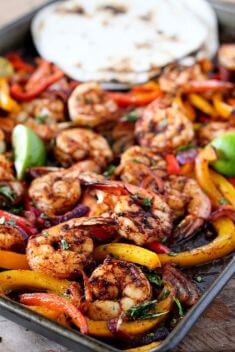 #6 Sheet Pan Pork Tenderloin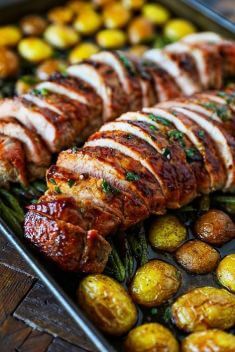 #7 15-Minute Sheet Pan Chicken Fried Rice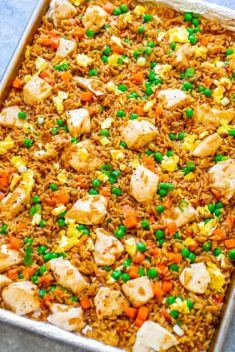 #8 Cajun Shrimp and Sausage Vegetable Sheet Pan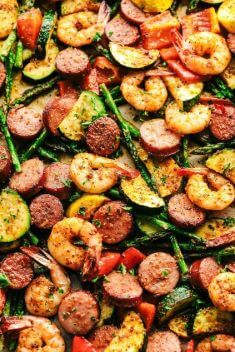 #9 Sheet Pan Sweet Balsamic Chicken and Veggies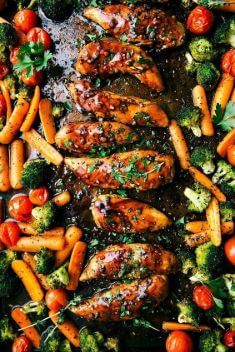 #10 Sheet Pan Teriyaki Salmon and Veggies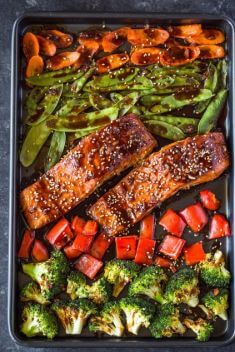 #11 Easy Sheet Pan Steak Fajitas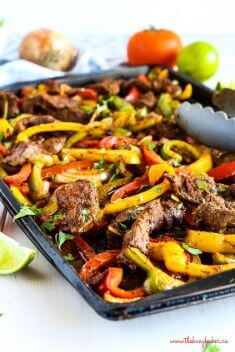 #12 Sheet Pan Garlic Butter Shrimp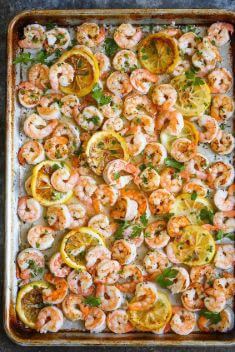 #13 Sheet Pan Crispy Cheddar Pork Chops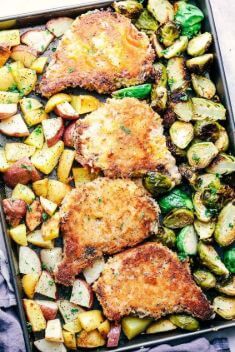 #14 Sheet Pan Garlic Butter Salmon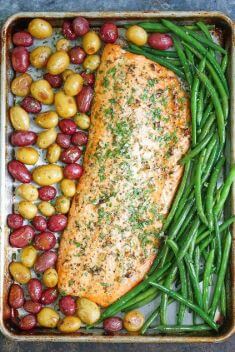 #15 Ranch Pork Chops & Potatoes