Chocolate Blueberry Clusters
You can't get failed with blueberries and chocolate chips. And Chocolate Blueberry Clusters are one of the bests recipes for them. Packed with flavors and fun to eat, these are an amazing treat to kids at gatherings and small parties. My kids are now are big fans of them. They even suggest me try this recipe with grapes, raspberries and cherries. Yummy!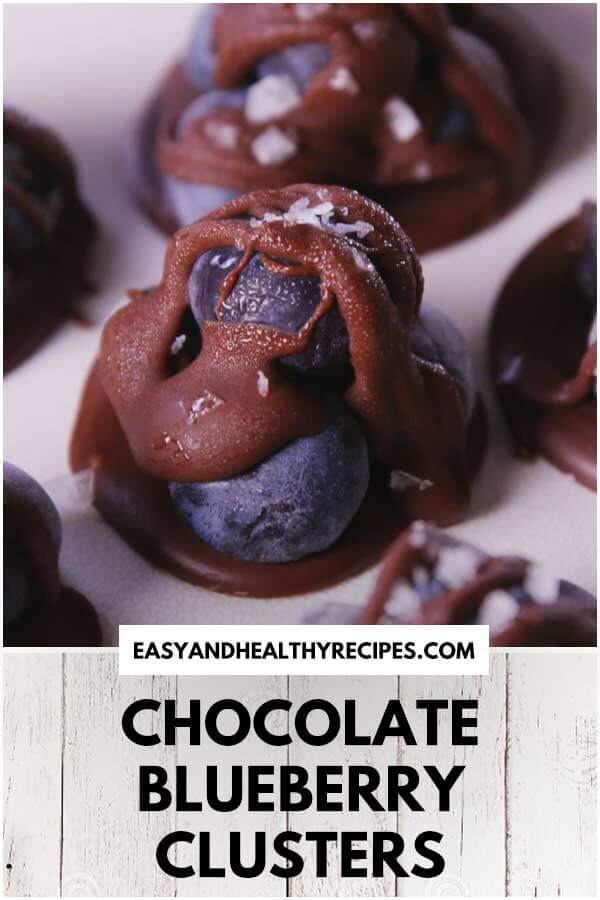 Chocolate Blueberry Clusters
Course: Dessert, Snacks
Cuisine: American
Difficulty: Easy
Blueberry's harvest season is here. It's great to make these chocolate blueberry clusters for dessert and snack. Enjoy!
Ingredients
2 c. blueberries

1 1/2 c. semisweet chocolate chips, melted

1 tbsp. coconut oil

Flaky sea salt, for garnish
Directions
Prepare a small baking sheet lined with parchment paper.
Combine melted chocolate with coconut oil in a medium bowl.
Spoon a small dollop of chocolate on parchment and top with 4 to 5 blueberries.
Drizzle chocolate over blueberries and sprinkle with sea salt.
Keep in freezer until set, for 10 minutes. Serve.
Recipe Video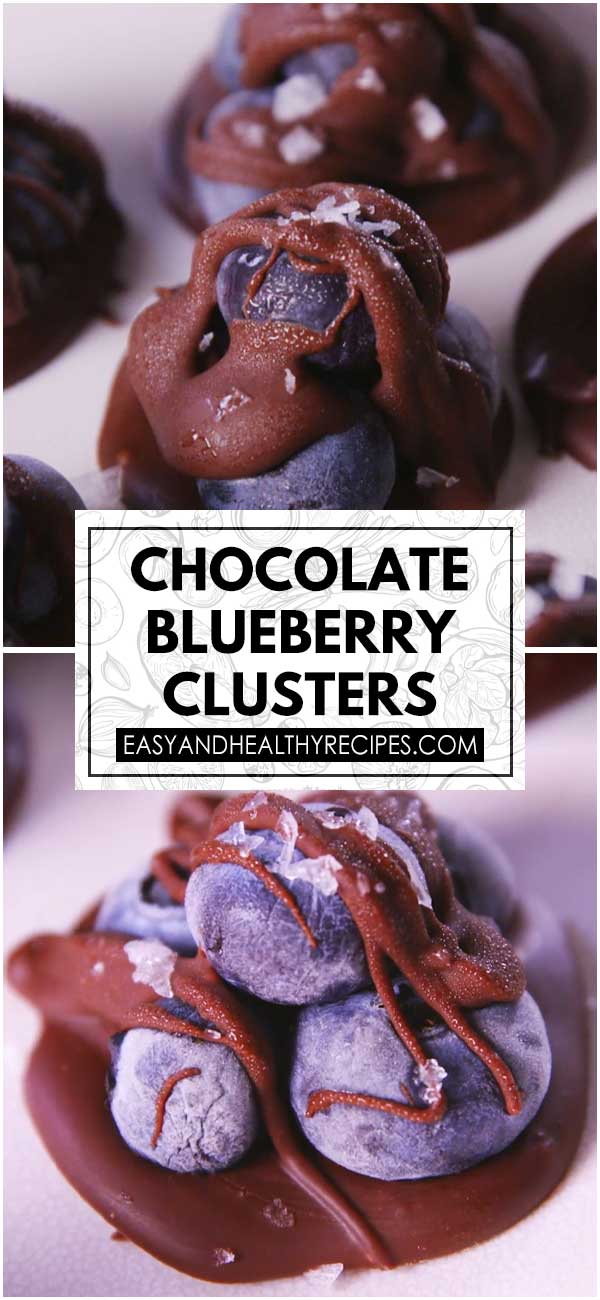 Source: https://www.delish.com/cooking/recipe-ideas/recipes/a54811/chocolate-blueberry-clusters-recipe/