Lemon-Blueberry Mini Cheesecakes
No one could resist these Lemon-Blueberry Mini Cheesecakes. They are now one of my family's favorites. We love these for weekend meals, small parties, and even holiday. They are cupcakes placed with an Oreo at the bottom, filled with lemon cream cheese mixture, topped with swirled blueberry preserves, and refrigerated until firm. Coming out sweet, tangy and pretty cute, these surely get you hooked!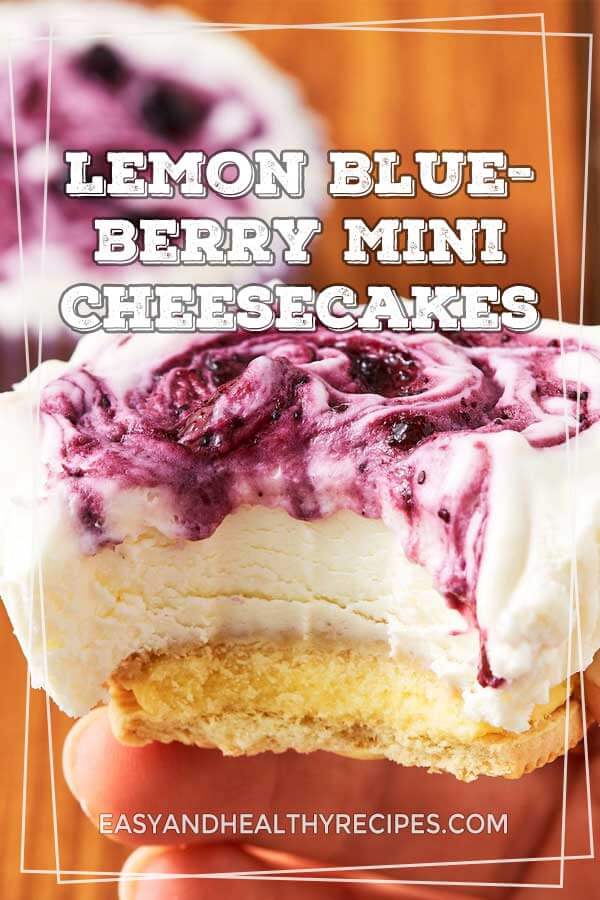 Lemon-Blueberry Mini Cheesecakes
Course: Dessert, Snacks
Cuisine: American
Difficulty: Medium
I just fall in love with these lemon-blueberry mini cheesecakes. They actually jazz up my baking time, and hopefully also work with you.
Ingredients
12 lemon Oreos

2 (8-oz.) blocks cream cheese, softened

1 1/2 c. heavy cream

1/4 c. blueberry preserves

2 tbsp. lemon juice

1 tsp. lemon zest

1 tsp. pure vanilla extract

3/4 c. powdered sugar

Pinch of kosher salt
Directions
Line a cupcake pan with cupcake liners. Lay an Oreo into the bottom of each cup. Set aside.
Add cream cheese in a large bowl, beat with a hand mixer until smooth, then beat in powdered sugar, lemon juice, lemon zest, vanilla, and salt.
Add heavy cream and beat until fluffy and stiff peaks form. Scoop cream cheese mixture over Oreos.
Using a small spoon, dollop a small amount of blueberry preserves into the center of each cheesecake. Use a toothpick (or a small skewer) to swirl.
Keep in refrigerator until firm, about 4 hours. Serve.
Recipe Video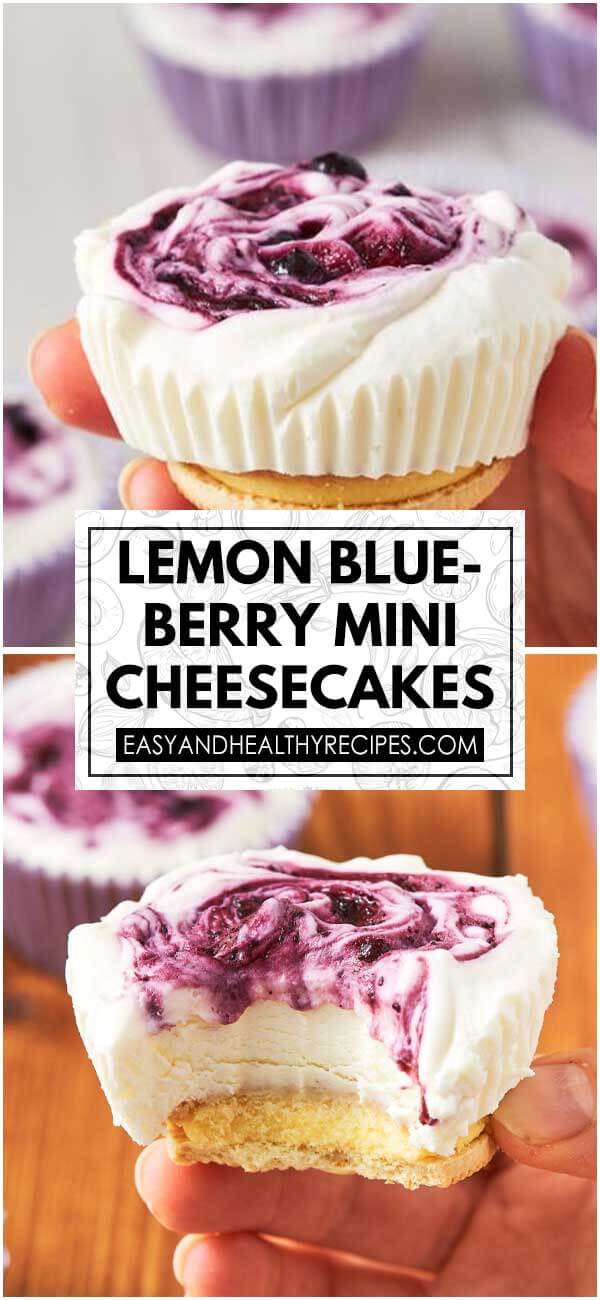 Source: https://www.delish.com/cooking/recipe-ideas/recipes/a54699/lemon-blueberry-mini-cheesecakes-recipe/