Need a recipe to make your penne more delicious and impressive? This 5-Cheese Marinara is right up your street. Penne is cooked until al dente, then mixed in the tangy sauce of onion, garlic, oregano, crushed tomatoes, mozzarella, fontina, ricotta, Parmesan, and Asiago, and salt and pepper. It's a perfect dish for daily meals and small parties. Weekend is coming, just serve it for dinner if you get interested in!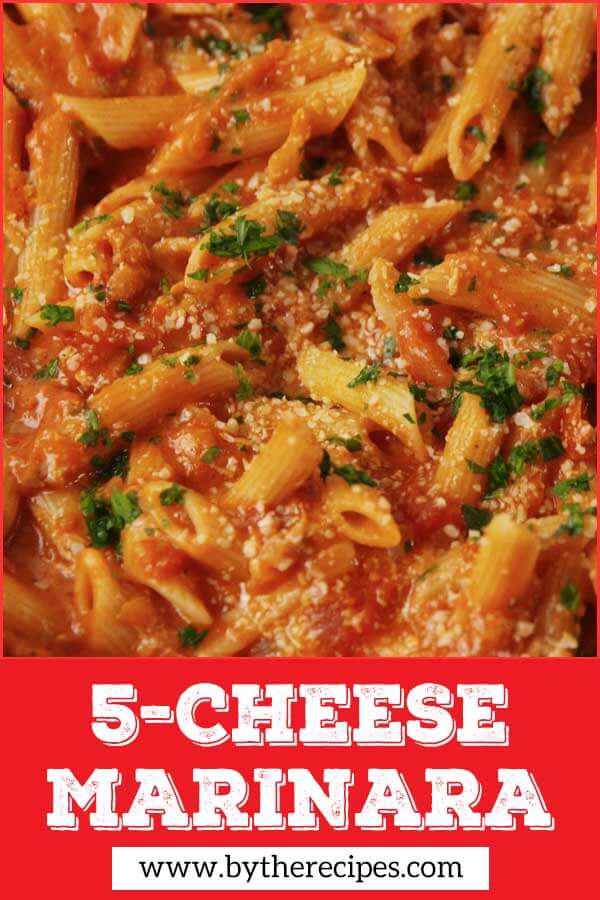 5-Cheese Marinara
Course: Dinner, Lunch
Cuisine: American
Difficulty: Easy
Your pasta meals are no longer boring with this 5-cheese marinara. Ready in 40 minutes, it also helps with busy week day meals.
Ingredients
1 lb. penne

1 28-oz. can crushed tomatoes

1/4 c. shredded mozzarella

1/4 c. shredded fontina

1/4 c. ricotta

1/4 c. freshly grated Parmesan

1/4 c. shredded asiago

1 tbsp. olive oil

1 Onion, finely chopped

2 cloves garlic, minced

1 tsp. dried oregano

kosher salt

Freshly ground black pepper

Chopped parsley, for garnish
Directions
Prepare penne according to package instructions until al dente. Drain.
Heat olive oil in a large skillet over medium heat. Add onion and cook until softened, about 5 minutes.
Stir in garlic and season with salt, pepper and oregano. Cook until fragrant, about 1 minute, then add crushed tomatoes. Bring mixture to simmer and cook for 10 minutes.
Stir in mozzarella, fontina, ricotta, Parmesan, and Asiago. Cook until cheese is melty and the sauce is creamy. Check for seasoning, adding more salt and pepper if necessary.
Add pasta to skillet and stir until penne is completely coated in sauce. Remove from heat.
Garnish with parsley and serve warm.
Recipe Video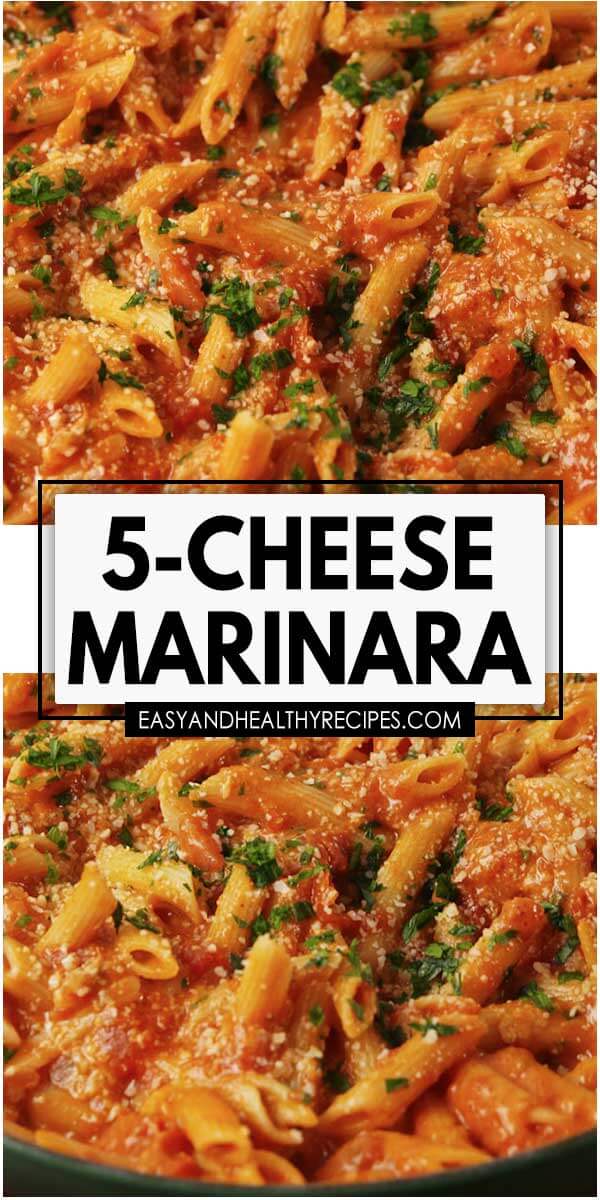 Source: https://www.delish.com/cooking/recipe-ideas/recipes/a55613/5-cheese-marinara-recipe/