No one could resist to these Dill Pickle Deviled Eggs. They're appealing appetizers and side dishes to eat at any time for any occasion. When I served these at a game day viewing party at weekend, these drove all my guests crazy. Crosswise-cut eggs removed yolks, filled with a delicious mix of mayonnaise, pickle juice, and mustard, minced pickles, and chopped dill, garnished with more dill, Old Bay, and sliced cornichons. Who can resist them?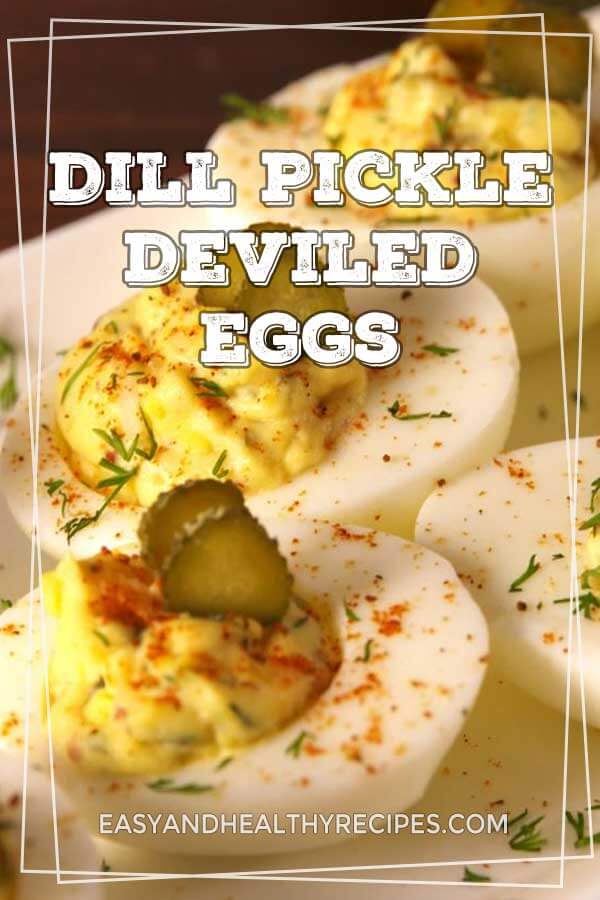 Dill Pickle Deviled Eggs
Course: Appetizers, Sides
Cuisine: American
Difficulty: Easy
If you want pickles and eggs to combine together, these dill pickles deviled eggs are the way to go. Hope you love them!
Ingredients
6 large eggs

2 tbsp. minced dill pickles

1/4 c. mayonnaise

1 tsp. pickle juice

1 tsp. grainy Dijon mustard

1 tbsp. freshly chopped dill, plus more for garnish

kosher salt

Freshly ground black pepper

Old Bay seasoning, for garnish

Sliced cornichons, for garnish
Directions
Gather eggs in a large saucepan and cover with cold water. Set pan over medium-high heat and bring water to a boil. Turn off heat, cover pan with a lid and let sit for 12 minutes. Drain, rinse eggs under cold water, and peel.
Cut eggs in half crosswise and scoop out yolks into a medium bowl.
Add mayonnaise, pickle juice, and mustard to bowl, then mash yolks with the back of a fork and stir until mixture is smooth. Stir in minced pickles and chopped dill then season with salt and pepper.
Scoop mixture into each egg; using a small cookie or ice cream scoop.
Garnish with more dill, Old Bay, and sliced cornichons. Serve.
Recipe Video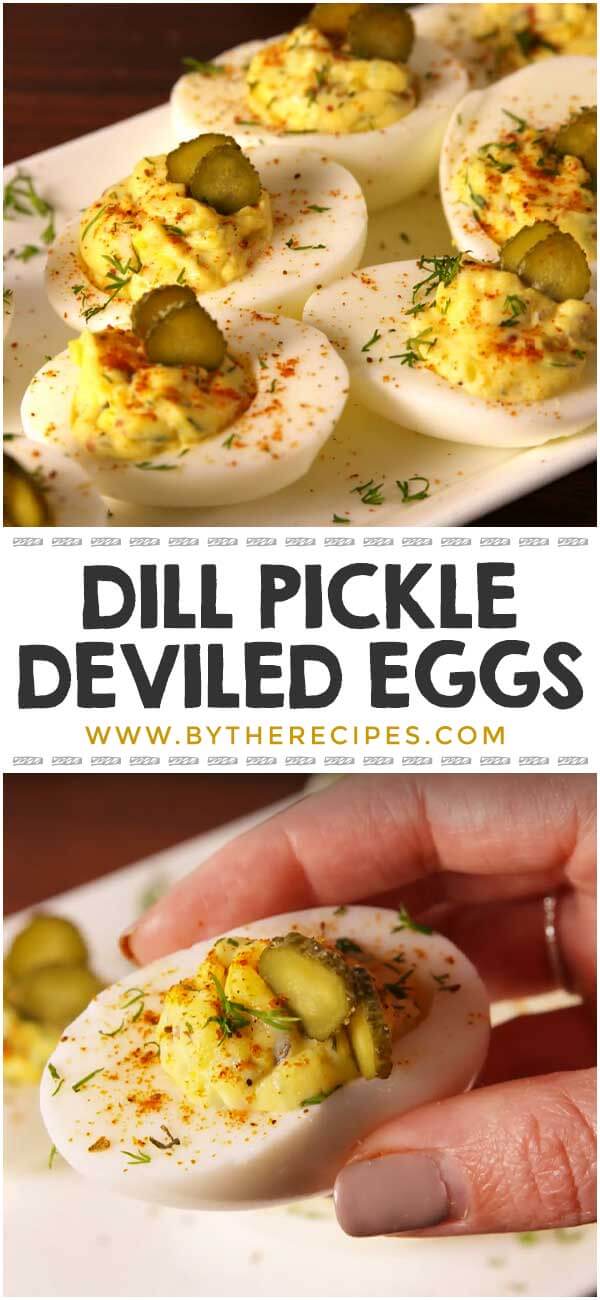 Source: https://www.delish.com/cooking/recipe-ideas/recipes/a56422/dill-pickle-deviled-eggs-recipe/