If you have craving for pickles and hot dogs, you should never miss these Pickleback Dogs for meals. Hot dogs are grilled, then slide into hollowed pickles, served over dog buns, and finally topped with a sweet and tangy sauce of mustard, whiskey, honey and paprika. These pickle dog buns are an appealing food for breakfast, brunch and lunch. Ready to give these a go?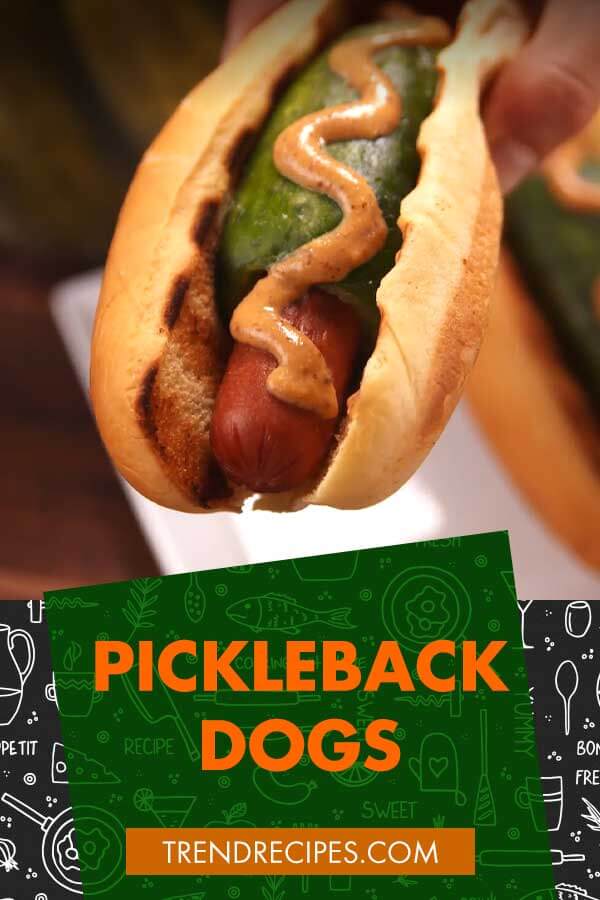 Pickleback Dogs
Course: Breakfast, Brunch, Lunch
Cuisine: American
Difficulty: Medium
I just fall in love with these pickleback dogs. Ready in 20 minutes, they're perfect to fill your stomach when you are short on time.
Ingredients
FOR WHISKEY MUSTARD SAUCE

2/3 c. Grainy mustard

2 tbsp. whiskey

1 tbsp. honey

1/2 tsp. paprika

kosher salt

Freshly ground black pepper

FOR HOT DOGS

4 hot dog buns

4 grilled hot dogs

4 large dill pickles
Directions
Gather mustard, whiskey, honey and paprika in a medium bowl, and whisk to combine. Season with salt and pepper.
Preheat a grill pan or grill, grill your hot dogs.
Cut off ends of your pickles. Scoop out the inside of the pickles with a 1/4 teaspoon measuring spoon.
Slide grilled hot dogs into hollowed out pickles.
Divide pickle hot dogs between buns and top with whiskey mustard. Serve.
Recipe Video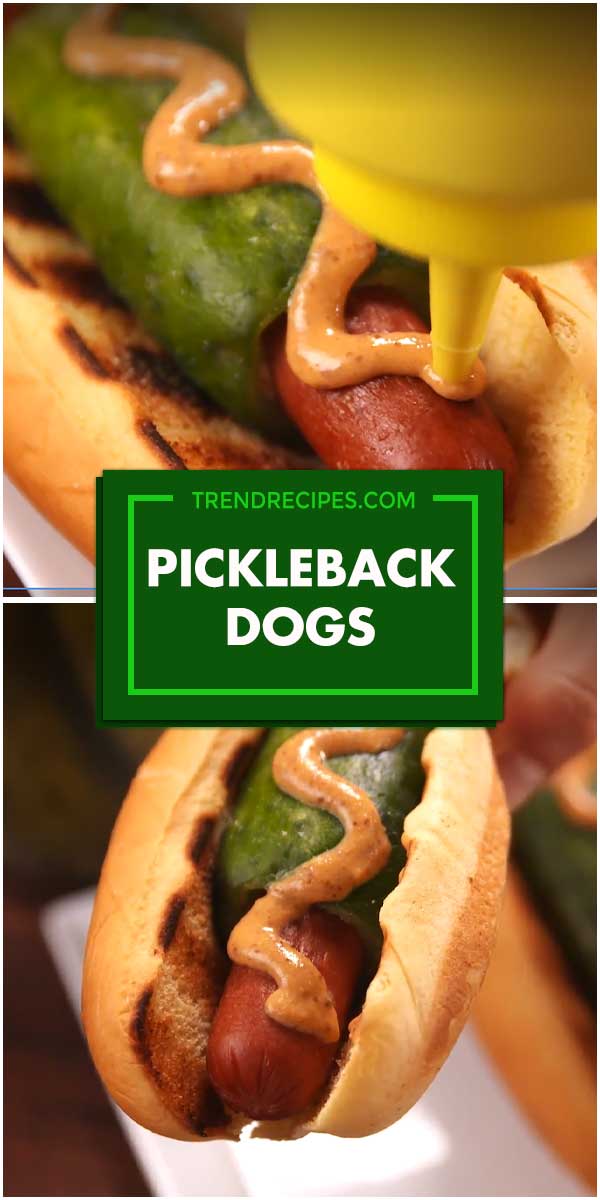 Source: https://www.delish.com/cooking/recipe-ideas/recipes/a54415/pickleback-dogs-recipe/