These Flourless Fudge Cookies are healthy and delicious snacks. They're made with powdered sugar, unsweetened cocoa powder, kosher salt, egg whites, pure vanilla extract, and chocolate chips. My kids and I are all big fans of them. I sometimes have these cookies for breakfast. My kids? They love to bring these to game day celebrations at school. So good!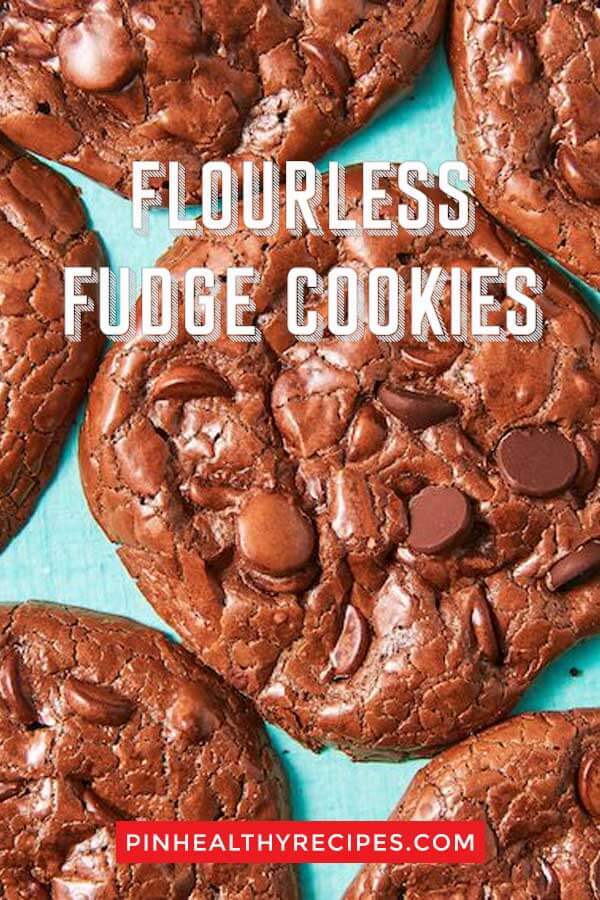 Flourless Fudge Cookies
Course: Snacks, Breakfast
Cuisine: American
Difficulty: Easy
If you are finding a good cookie recipe, just give these flourless fudge cookies a go. Spend 10 minutes and they're ready to serve.
Ingredients
1 1/2 c. chocolate chips

2 1/2 c. powdered sugar

3/4 c. unsweetened cocoa powder

1/4 tsp. kosher salt

4 cold large egg whites

1/2 tsp. pure vanilla extract

Cooking spray
Directions
Preheat oven to 350° F and prepare two baking sheets lined with parchment paper and very lightly grease with cooking spray.
Add powdered sugar, cocoa powder, and salt to a large bowl, stir to combine. Stir in egg whites and vanilla then add chocolate chips.
For shinier cookies, rest dough at room temperature for 20 minutes.
Scoop tablespoon-size mounds onto prepared baking sheets and bake until set, 10 to 12 minutes.
Let rest for about 5 minutes on baking sheet then carefully transfer cookies to a cooling rack with a spatula to cool completely.
Recipe Video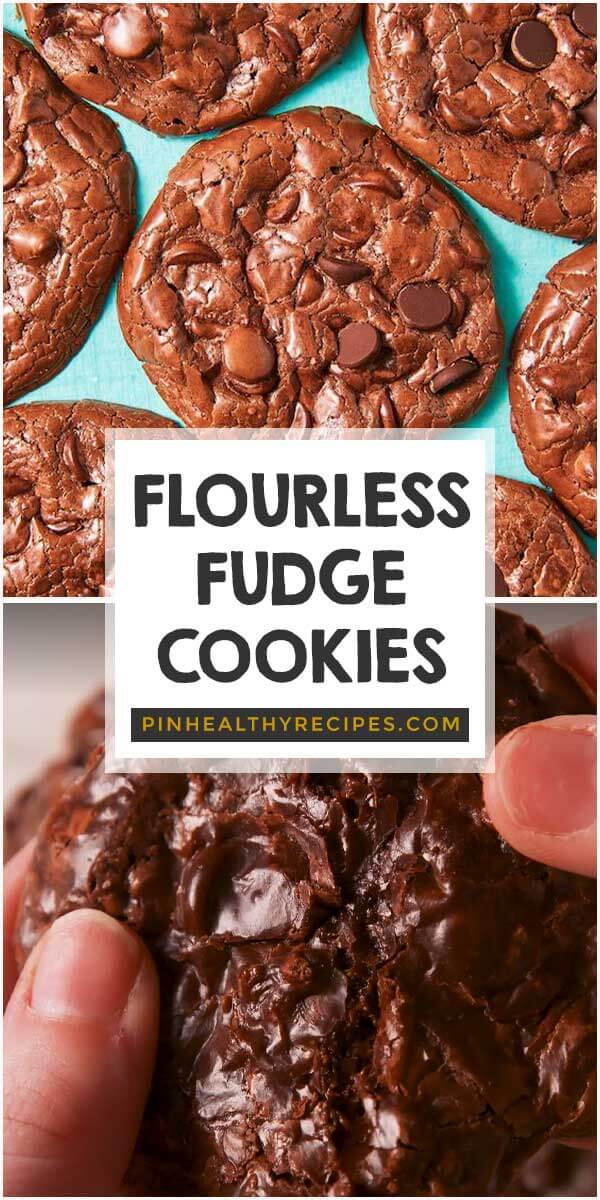 Source: https://www.delish.com/cooking/recipe-ideas/a19573617/flourless-fudge-cookies-recipe/