Packed with flavors and rich in protein, cookies are without dispute a perfect food for breakfast and snack. These Nutella-Stuffed Cookies are then worth recommending. Added with a frozen Nutella ball on top, these cookies come out tastier and more flavorful. My kids also love them for snack at weekend and game day celebrations at school. So good!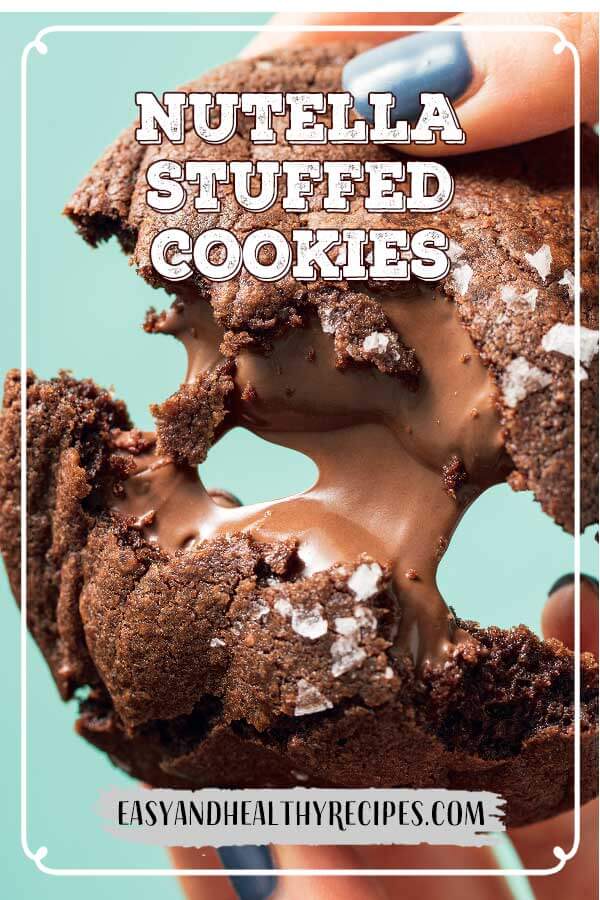 Nutella-Stuffed Cookies
Course: Breakfast, Dessert, Snacks
Cuisine: American
Difficulty: Easy
Total time
1
hour
25
minutes
If you want to make your cookies tastier and prettier, these Nutella-stuffed cookies are the way to go. They're now a favorite food of my family.
Ingredients
2 c. all-purpose flour

1 1/2 c. Nutella

1 c. unsweetened dark cocoa powder

1 c. (2 sticks) butter, softened

2 large eggs

1 c. packed brown sugar

1/2 c. sugar

2 tbsp. milk

2 tsp. pure vanilla extract

1 tsp. baking soda

1 tsp. kosher salt

Flaky sea salt
Directions
Prepare a baking sheet lined with parchment paper.
Scoop 1-tablespoon balls of Nutella onto baking sheet to form 24 balls total.
Combine butter and both sugars in a large bowl. Beat until light and fluffy; using a hand mixer.
Add in eggs, milk, and vanilla and beat until combined, then add flour, cocoa powder, baking soda, and salt. Refrigerate dough while Nutella is in freezer.
Preheat oven to 350° F and line a baking sheet with parchment paper.
Scoop a heaping tablespoon of cookie dough and flatten into a pancake-like circle. Top with a frozen Nutella ball and cover with dough, pinching to seal. Add more dough if needed.
Transfer to prepared baking sheet and repeat with process until no cookie dough and Nutella balls remain.
Sprinkle cookies with flaky sea salt and bake until puffed, 15 minutes.
Let it rest on pan for 5 minutes. Serve.
Recipe Video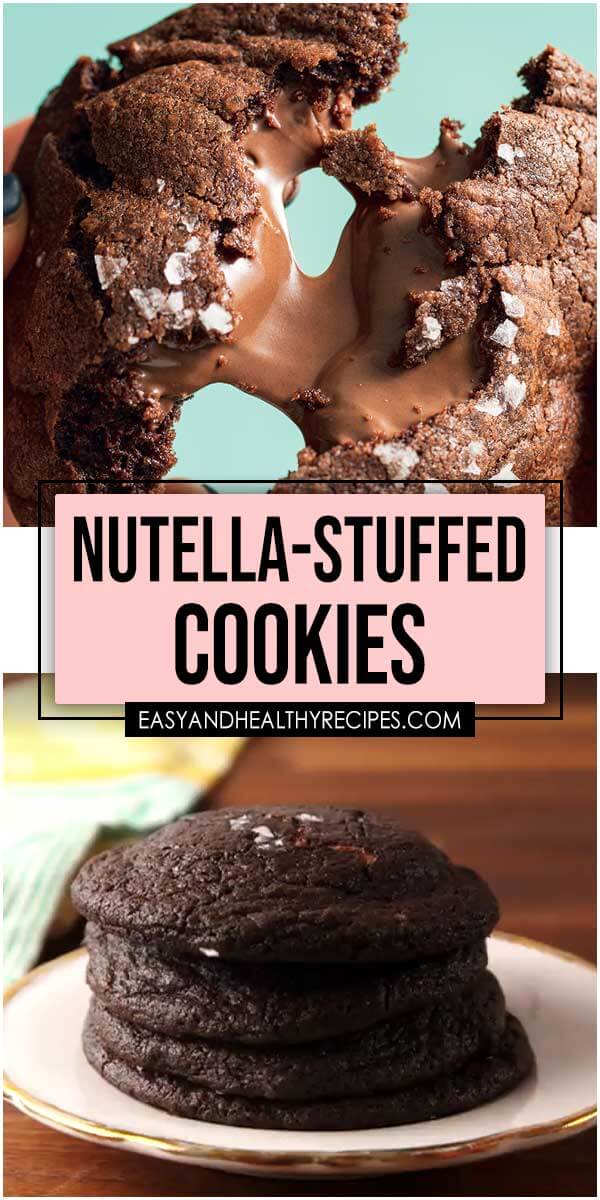 Source:https://www.delish.com/cooking/recipe-ideas/recipes/a53046/nutella-stuffed-cookies-recipe/