Looking for a tasty and tangy appetizer made with smoked sausages? These Maple Bacon Smokies are right up your street. Mini hot dogs wrapped up with bacon slices, brushed all over with maple syrup, brown sugar and cayenne pepper mixture, then baked until bacon is crisp. Who can't resist them? I know that I can't. When I served them at weekend gathering, they even got my guests hooked. So good!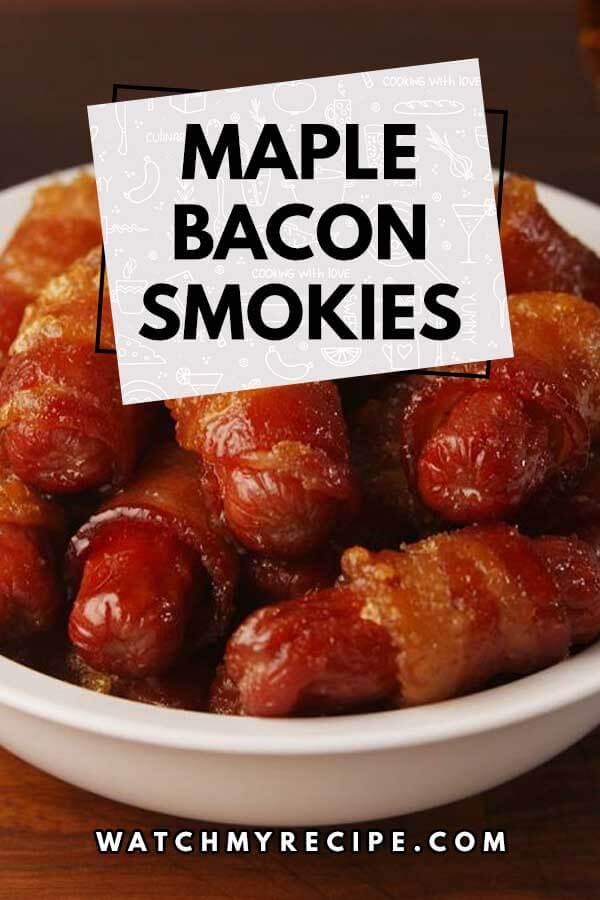 Maple Bacon Smokies
Course: Appetizers, Snacks
Cuisine: American
Difficulty: Easy
These maple bacon smokies are quite easy to make. They're additionally ready in just 45 minutes.
Ingredients
1 lb. mini hot dogs, patted dry

8 slices bacon, cut into 3″ strips

1/4 c. maple syrup

1/4 c. brown sugar

1/2 tsp. cayenne pepper
Directions
Preheat oven to 350°F and prepare a medium baking sheet lined with parchment paper.
Pat mini hot dogs dry with paper towel and wrap with bacon. Place on baking sheet, seam-side down.
Add maple syrup, brown sugar and cayenne pepper to a medium bowl. Brush onto mini hot dogs and bake for 30-35 minutes, or until bacon is crisp. Serve.
Recipe Video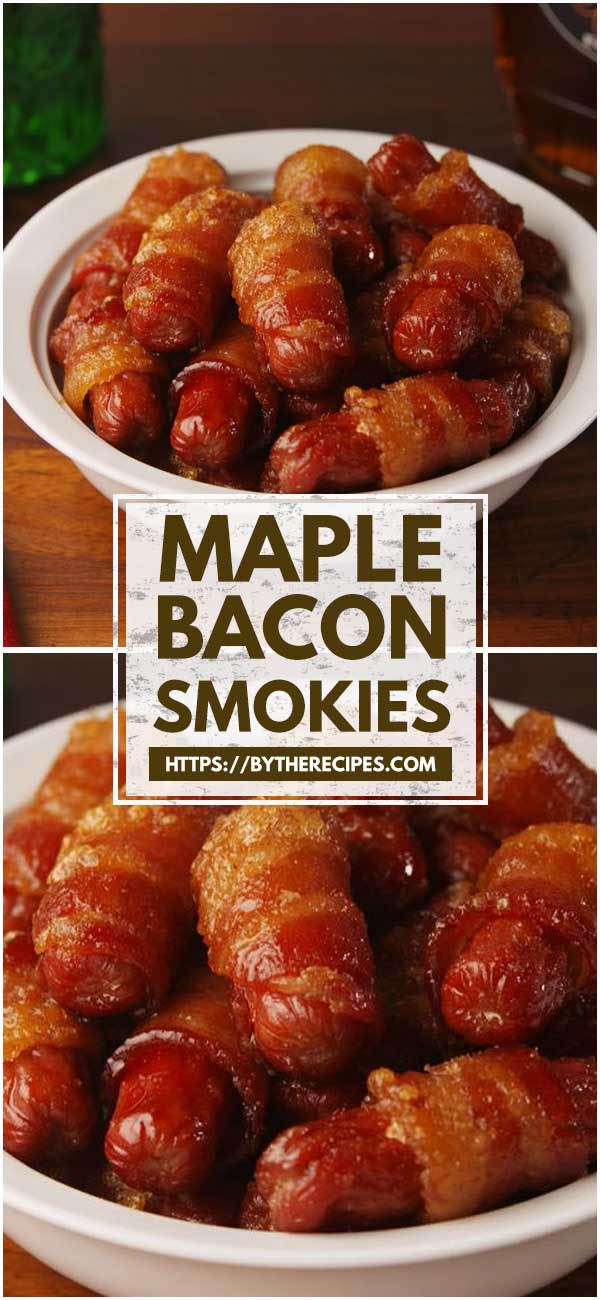 Source: https://www.delish.com/cooking/recipe-ideas/recipes/a56825/maple-bacon-smokies-recipe/