These Loaded Zucchini Skins are my new favorite! They're zucchini halves (seeds removed and hollowed out) stuffed with shredded cheddar cheese and crispy fried bacon, and baked until tender and cheese is melty. To best serve, you may top these zucchini boats with a teaspoon scoop of sour cream and chopped green onion. Yummy!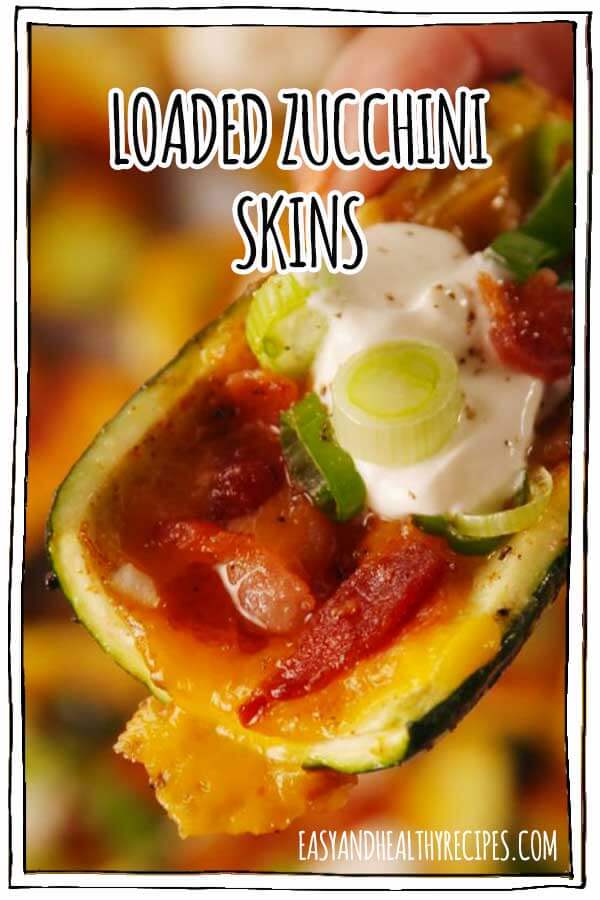 Loaded Zucchini Skins
Course: Dinner, Appetizers
Cuisine: American
Difficulty: Medium
I just fall in love with these loaded zucchini skins. They're an appealing appetizer and a light meal. Packed with flavors yet low in carbs, they're perfect for keto and low-carb diets.
Ingredients
4 large zucchini

1/2 lb. bacon

2 c. shredded Cheddar

2 tbsp. extra-virgin olive oil

1/2 tsp. chili powder

1/4 tsp. cumin

1 c. sour cream

2 green onions, sliced

kosher salt

Freshly ground black pepper
Directions
Preheat oven to 400° F. Prepare a large baking sheet.
Fry bacon until crispy, about 8-10 minutes. Transfer to a paper towel-lined plate to drain and chop into small pieces.
Slice zucchinis in half, lengthwise. Scoop out seeds; using a large metal spoon. Cut each half into three to four pieces.
Place zucchini in baking sheet and toss with olive oil. Season with chili powder, cumin, salt, and pepper.
Bake until slightly tender, about 5 minutes. Top each zucchini piece with cheese and bacon.
Bring back to oven and bake until cheese is bubbly and zucchini is tender, about 10 minutes more.
Garnish with sour cream and green onions. Serve.
Recipe Video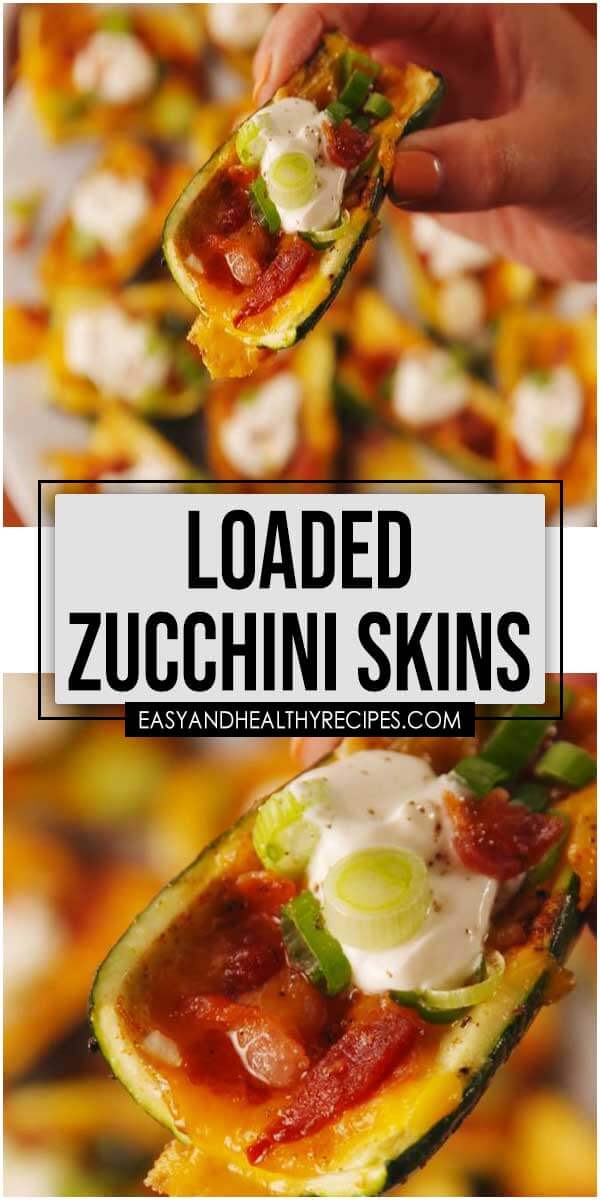 Source: https://www.delish.com/cooking/recipe-ideas/recipes/a53687/loaded-zucchini-skins-recipe/