I love trying different meals with carbonara pasta. This Primavera Carbonara is one of them. It's a creamy and flavorful mix of carbonara, bacon, zucchini, onions, and mushrooms, egg yolks, heavy cream, and grated parmesan. My family all go crazy for it from the first time we taste it. We love it for busy week day dinners and lazy weekend meals. Are you ready to give it a try?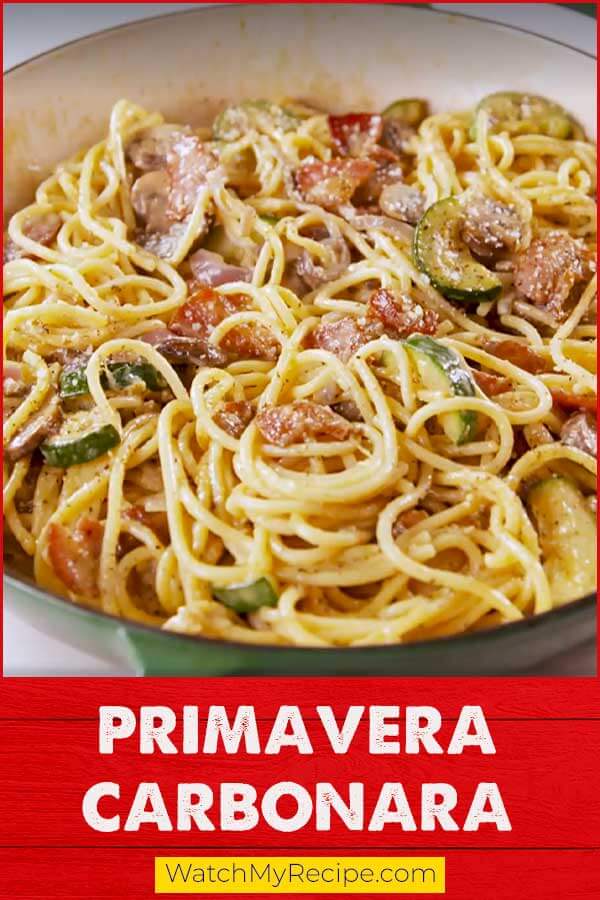 Primavera Carbonara
Course: Dinner, Lunch
Cuisine: American
Difficulty: Easy
This primavera carbonara is great to make all year. Spend 25 minutes, and it's ready on your dining table. Enjoy!
Ingredients
3/4 lb. spaghetti, cooked according to package directions

6 slices bacon, cut into 1″ pieces

4 oz. baby bella mushrooms, sliced

1 zucchini, cut into half moons

1/2 red onion, thinly sliced

5 egg yolks

1 c. heavy cream

1/2 c. freshly grated Parmesan, plus more for serving

Kosher salt

Freshly ground black pepper
Directions
Cook bacon in a large skillet over medium heat until crispy, 10 minutes. Remove from skillet, reserving bacon fat in pan.
Add zucchini, onions, and mushrooms to pan and cook until soft, 7 minutes. Turn off heat and add cooked spaghetti and cooked bacon.
Add egg yolks, heavy cream, and Parmesan to a medium bowl, whisk to combine.
Pour over spaghetti and toss to combine. Season with salt and pepper.
Top with more Parmesan. Serve immediately.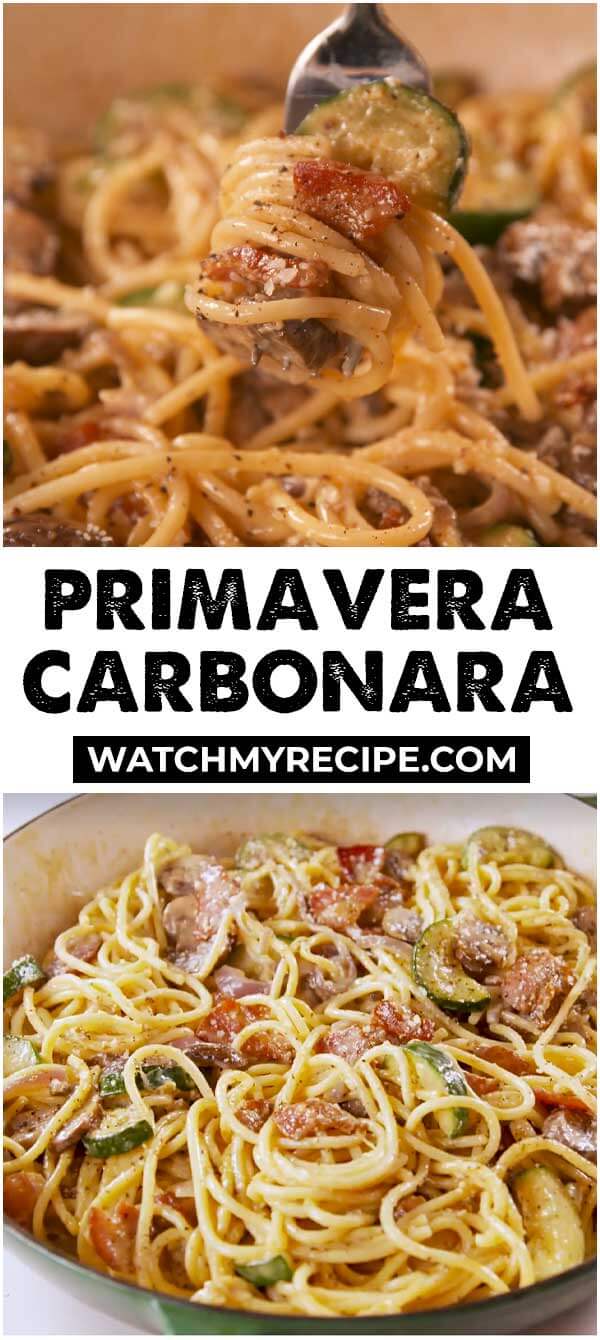 Source: https://www.delish.com/cooking/recipe-ideas/a19687233/primavera-carbonara-recipe/