Ranch perfectly adds flavors and textures to foods. If you're finding something good to make with it, this Cheddar Bacon Ranch Corn is the way to go. Coming out tasty and flavorful, it gets my family hooked. It's an appealing appetizer and side dish to serve at summer meals. My family even love it for game day viewing parties and picnics. Yummy!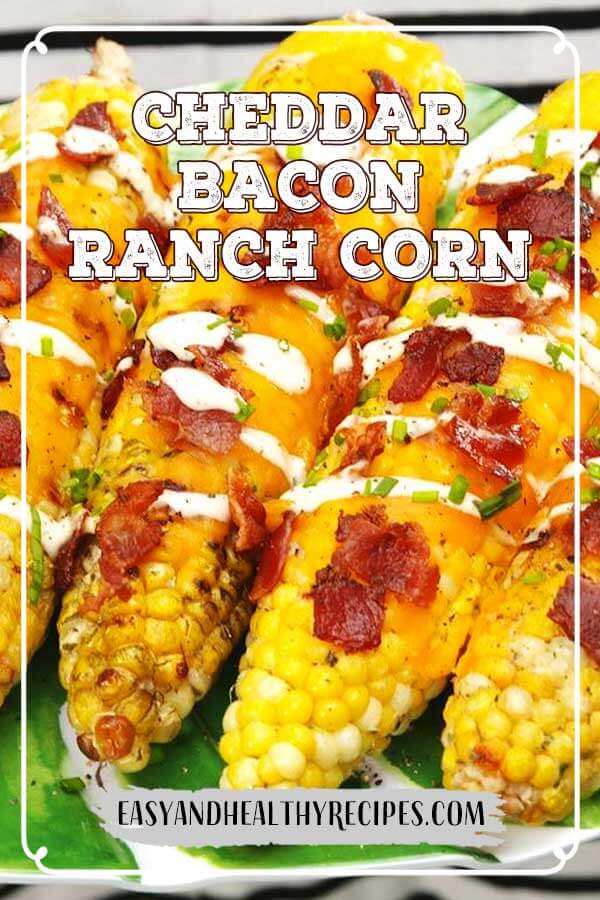 Cheddar Bacon Ranch Corn
Course: Sides, Appetizers, Snacks
Cuisine: American, Mexican
Difficulty: Easy
This cheddar bacon ranch corn is one of my favorite recipes for corn. Flavorful and crispy on the outside, it promises to get you hooked.
Ingredients
10 ears corn

1 packet ranch seasoning

2 c. shredded cheddar

6 slices cooked bacon, finely crumbled

1/2 c. (1 stick) butter, softened

freshly ground black pepper

freshly chopped chives

ranch, for drizzling
Directions
Preheat grill to medium high.
Combine butter and ranch seasoning in a small bowl; season with pepper.
Rub ranch butter evenly on corn.
Grill until lightly charred, for 10 minutes.
Top with cheddar and cover grill to melt, 2 minutes. Top with cooked bacon and chives and drizzle with ranch.
Serve.
Recipe Video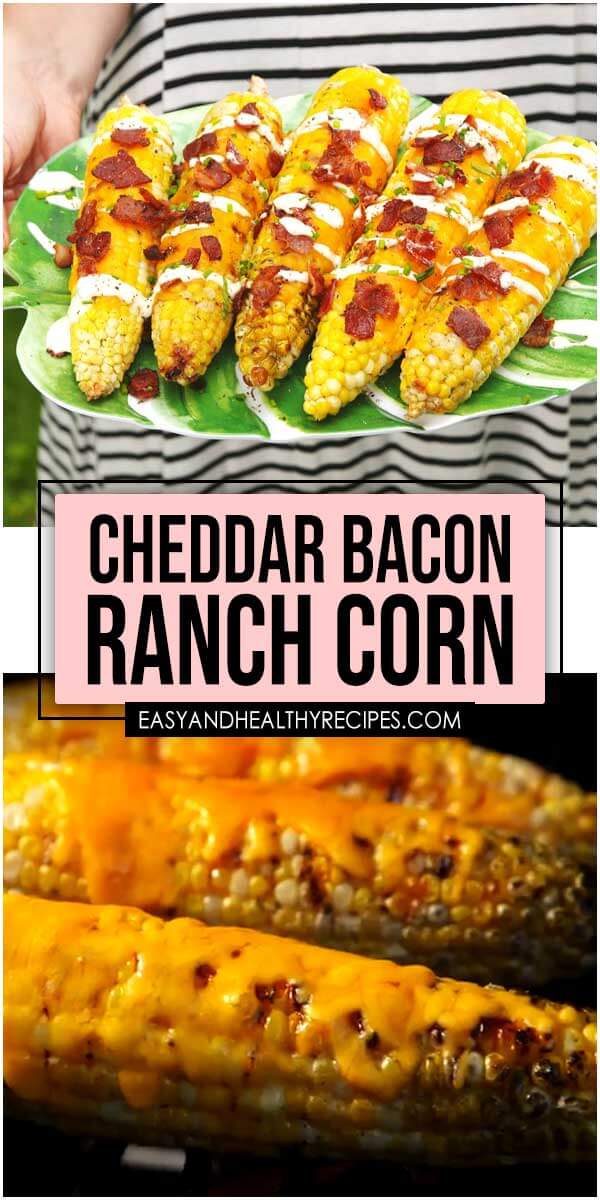 Source: https://www.delish.com/cooking/recipe-ideas/a53186/cheddar-bacon-ranch-corn-recipe/