Spaghetti & Meatball Tacos
Spaghetti, meatballs and taco shells served together are enough for a good lunch and dinner. Then, a good recipe for Spaghetti & Meatball Tacos are introduced here. They're an appealing food for weekend meals and small parties. My family are now big fans of them. When my kids are off to school, I also let them involve in the assembling process. We have a lot of fun together.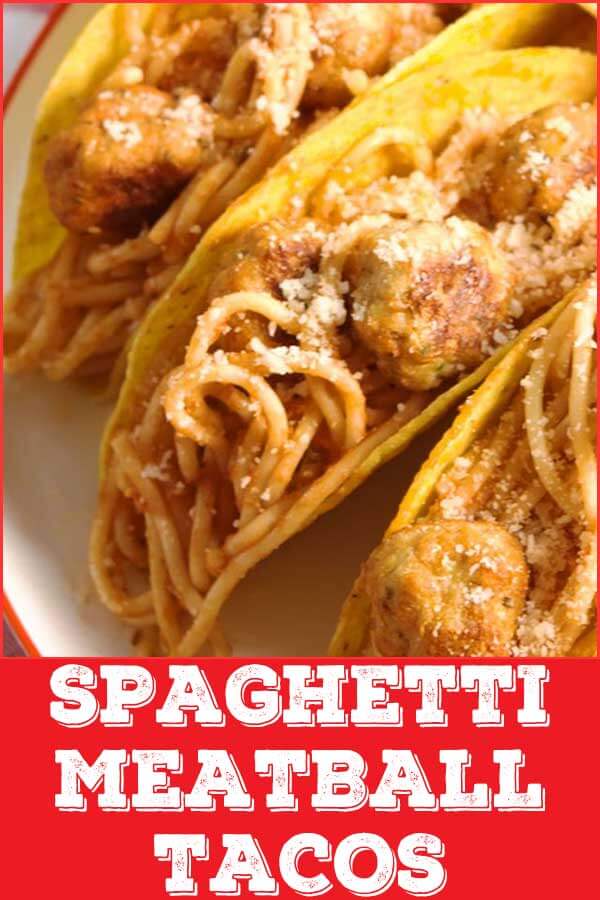 Spaghetti & Meatball Tacos
Course: Dinner, Lunch
Cuisine: American
Difficulty: Easy
These spaghetti and meatball tacos are great to make all year, both scorching days of summer and freezing days of winter.
Ingredients
1 lb. ground chicken

1 lb. spaghetti

1 c. marinara

8 flat-bottom taco shells

1/4 c. Italian bread crumbs

1/2 c. freshly grated Parmesan, divided, plus more for garnish

2 tsp. Italian seasoning

1 large egg

2 tsp. garlic powder

kosher salt

Freshly ground black pepper
Directions
Preheat oven to 350º F and prepare a baking sheet lined with parchment paper.
To make chicken meatballs: Add ground chicken, egg, Italian bread crumbs, 1/4 cup Parmesan, Italian seasoning, garlic powder, salt, and pepper to a large bowl, stir to combined.
Form into small balls and place onto prepared baking sheet.
Bake until golden and no longer pink, 20 to 22 minutes.
Break spaghetti in half and cook until al dente according to package directions. Drain and return to pot.
Add marinara to pot, baked meatballs, and remaining 1/4 cup Parmesan. Stir together.
Scoop into taco shells and sprinkle with more Parmesan. Serve.
Recipe Video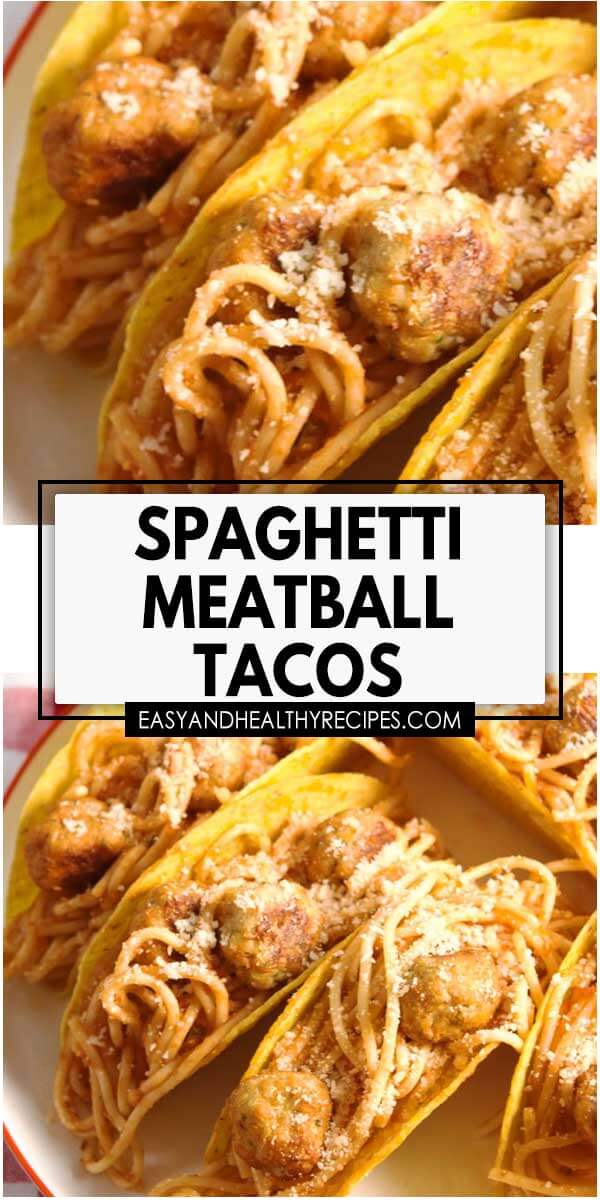 Source: https://www.delish.com/cooking/recipe-ideas/recipes/a52670/spaghetti-meatball-tacos-recipe/