If you are a fan of Tex-Mex cuisine, you should never miss this Sloppy Joe Tamale Pie for dinner and weekend meals. It's a perfect mix of ground beef, corn muffin mix, frozen corn, sour cream, melted butter, chopped bell peppers, shredded cheddar, Worcestershire sauce, red enchilada sauce, apple cider vinegar, and chili powder. Ready to give it a try.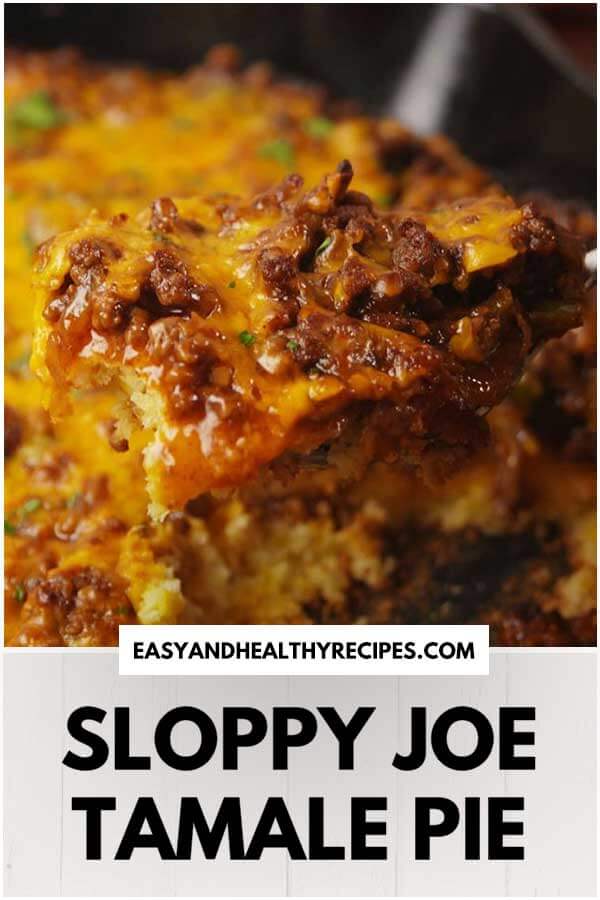 Sloppy Joe Tamale Pie
Course: Dinner
Cuisine: Tex-Mex, American
Difficulty: Medium
Total time
1
hour
10
minutes
Coming out cheesy and tangy, this sloppy joe tamale pie gets all my family hooked. Its recipe is given here, just give it a try if you get interested.
Ingredients
1 box JIFFY corn muffin mix

1 lb. ground beef

1/2 c. frozen corn

1/2 c. sour cream

2 tbsp. melted butter

1 large egg

1 tbsp. Worcestershire sauce

1 tbsp. apple cider vinegar

1 tbsp. chili powder

1 Green Bell Pepper, chopped

1/2 onion, chopped

2 cloves garlic

1/2 c. ketchup

1/4 c. brown sugar

kosher salt

Freshly ground black pepper

1 tbsp. extra-virgin olive oil

1/3 c. red enchilada sauce

1 1/2 c. shredded Cheddar

1 tbsp. chopped parsley
Directions
Preheat oven to 400 degrees F.
To make cornbread base: Add corn muffin mix, corn, sour cream, butter, and eggs to a medium bowl, whisk until evenly combined.
Pour into large cast iron skillet and bake 20 minutes, or until golden brown on top.
To make sloppy joe: Heat olive oil in a large skillet over medium heat, add bell pepper and onions and cook until tender, about 5 minutes. Stir in garlic and cook until fragrant, about 30 seconds.
Add ground beef, breaking up often; and cook until no longer pink, 6 to 8 minutes. Drain fat.
Stir in ketchup, brown sugar, Worcestershire sauce, apple cider vinegar, and chili powder and season generously with salt and pepper. Simmer until thick, 5 minutes.
Poke holes all over cornbread; using bottom of a wooden spoon. Pour enchilada sauce over cornbread. Cover with sloppy joe mixture and top with shredded cheese.
Cover with foil and bake until the cheese is melted, about 20 minutes. Remove foil and broil until cheese begins to brown, about 5 minutes.
Top with parsley and serve.
Recipe Video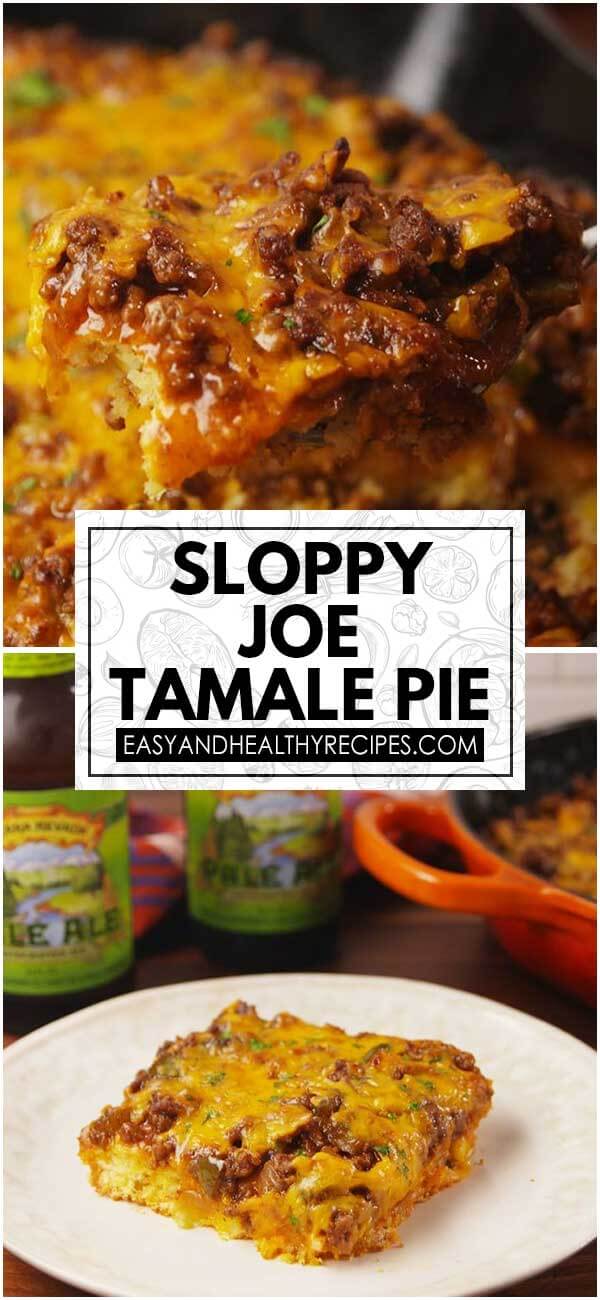 Source: https://www.delish.com/cooking/recipe-ideas/recipes/a55968/sloppy-joe-tamale-pie-recipe/