30 Incredibly Delicious Tacos For A Crowd
March is already here. It's great to make something different to welcome a new month. This food should be suitable for both family meals and small parties, weekend gathering, for instance. Then, Tacos is worth definitely mentioning. Chicken tacos, beef tacos, black bean tacos, Carne Asada street tacos, or shrimp tacos, is loaded with flavors, then gets my family hooked. My kids enjoy the last bit of these tacos. Yummy!
So, our post today is about 30 incredibly delicious Tacos for a crowd. If you are a fan of flour tortilla cakes or are finding something creative and delicious for dinner, just give these a go. Most of them work with my family, and hope that they do the same to you guys. The way to make these is quite simple. Prepare the filling, lightly toast the tortillas, and then assemble. To give them a better taste, you should top each with toppings of your choice (cream cheese, parsley, …). Let's check them out!
#1 Mexican Street Tacos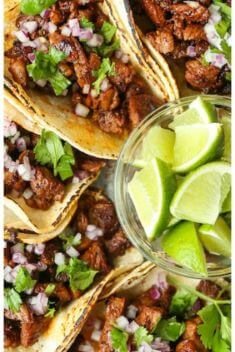 #2 Sheet Pan Hawaiian Pineapple Shrimp Tacos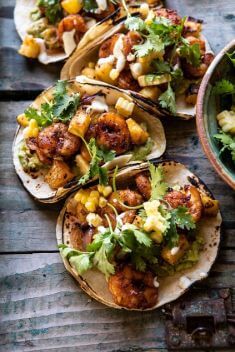 #3 Easy Rotisserie Chicken Tacos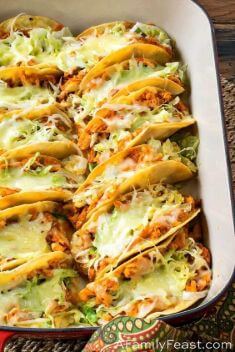 #4 Carne Asada Tacos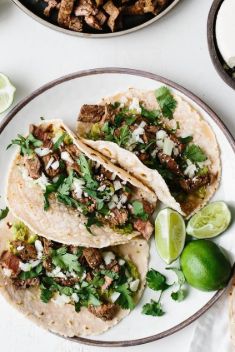 #5 Easy Baked Tacos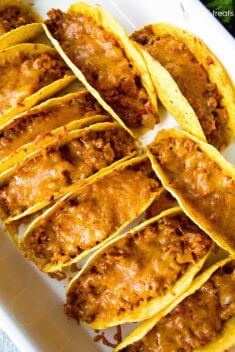 #6 Baja Fish Tacos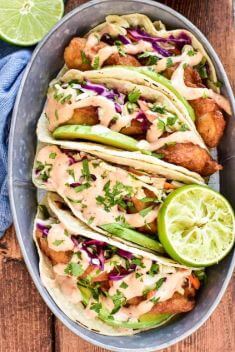 #7 Spicy Shrimp Tacos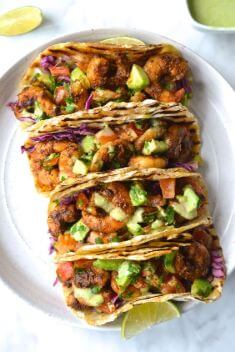 #8 Blackened Fish Tacos With Creamy Avocado Sauce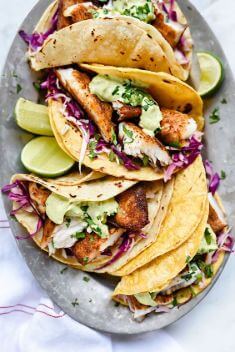 #9 Chicken and Avocado Tacos with Creamy Cilantro Sauce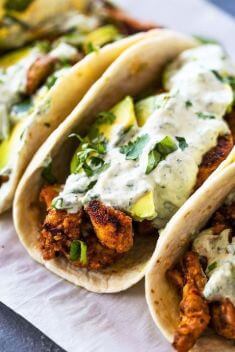 #10 Mexican Street Corn Chicken Tacos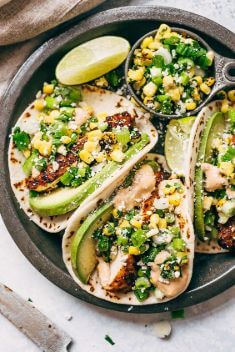 #11 Easy Chicken Tacos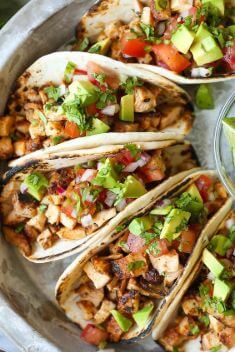 #12 Korean-Inspired Crispy Tofu Tacos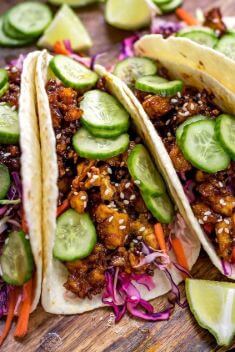 #13 Asian Caramel Pulled Pork Tacos with Pineapple Snow Pea Slaw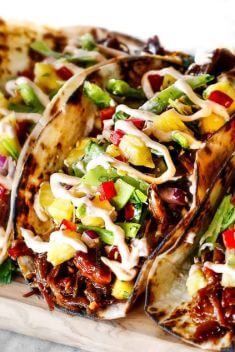 #14 Juicy Carne Asada Street Tacos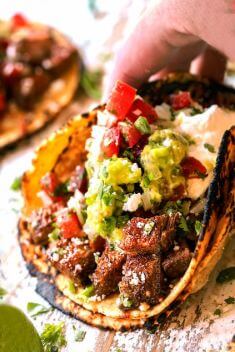 #15 Easy Shrimp Tacos