Finding a good recipe for chicken and noodle? This Crock Pot Chicken Noodle Soup is right up your street. It's chicken soup filled with onion, egg noodles, carrots, celery, thyme, rosemary, garlic, bay leaf, and chicken broth. The soup comes out comforting and flavorful, making it a perfect dinner for cool and cold days. It has ever been a staple for Friday dinner of my family in a long time. Yummy!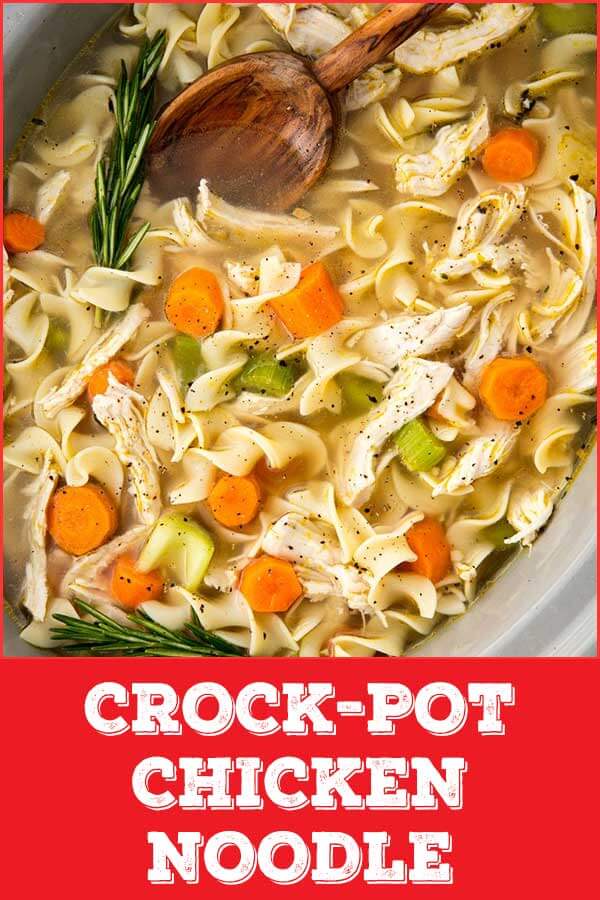 Crock-Pot Chicken Noodle
Course: Dinner
Cuisine: American
Difficulty: Easy
This crock pot chicken noodle soup is quite easy to make. Its recipe is here, just follow it to make good soup of your own. Enjoy!
Ingredients
1 1/2 lb. boneless skinless chicken breasts

10 c. low-sodium chicken broth

8 oz. egg noodles

1 large onion, chopped

3 carrots, peeled and sliced into coins

2 stalks celery, sliced

4 tsp. sprigs fresh thyme

4 tsp. sprigs fresh rosemary

3 cloves garlic, minced

1 bay leaf

Kosher salt

Freshly ground black pepper
Directions
Add chicken, onion, carrots, celery, thyme, rosemary, garlic, and bay leaf to a slow cooker. Season generously with salt and pepper. Pour in broth.
Cover and cook on low, 6 to 8 hours. Remove chicken from slow cooker and shred with two forks.
Discard herbs and bay leaf. Bring chicken back to pot and add egg noodles.
Cover and cook on low, until al dente, 20 to 30 minutes. Serve.
Recipe Video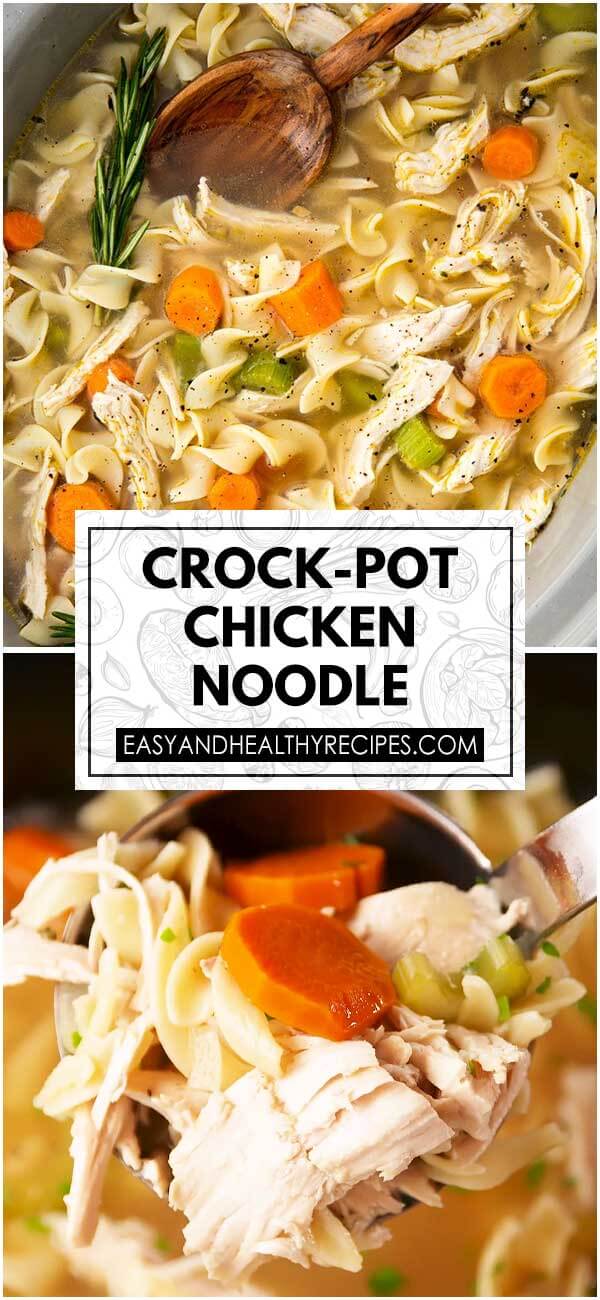 Source: https://www.delish.com/cooking/recipe-ideas/recipes/a55661/easy-crockpot-chicken-noodle-soup-recipe/