Swap flour with riced cauliflower in making bread, you immediately have a gluten-free and low-carb bread for breakfast. Riced cauliflower, almond flour, baking powder, salt, eggs, melted butter, and garlic are whisked until incorporated, poured into a sheet pan, and baked until the top is golden. The bread comes out tasty and flavorful. I just fall for it.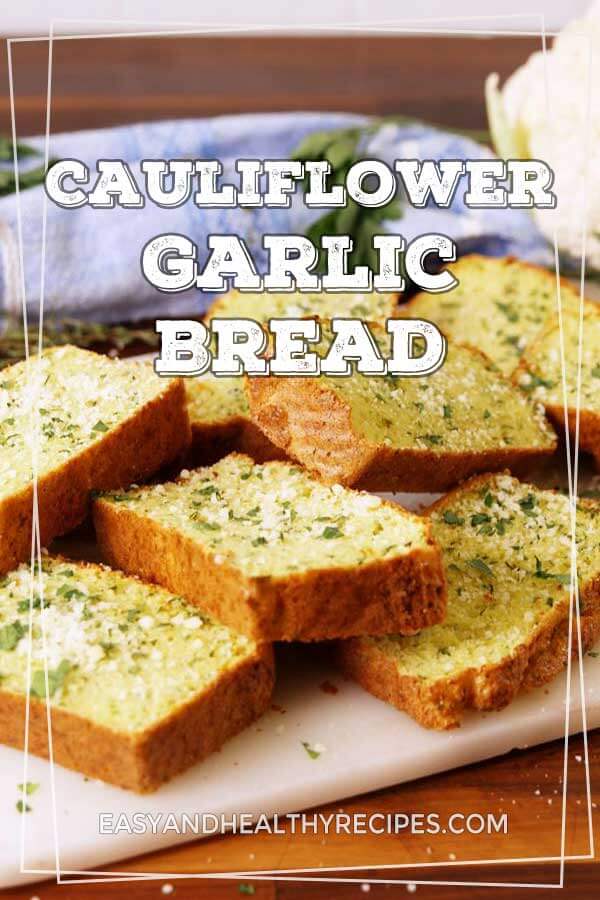 Cauliflower Garlic Bread
Course: Snacks, Breakfast
Cuisine: American
Difficulty: Easy
Total time
1
hour
10
minutes
This cauliflower garlic bread is great to make all year. Sometimes, I serve it for brunch and snack. It just fits my taste buds.
Ingredients
3 c. riced cauliflower

6 large eggs, separated

1 1/4 c. almond flour

1 tbsp. baking powder

1 tsp. kosher salt

6 tbsp. melted butter

5 cloves garlic, minced

1 tbsp. freshly chopped thyme

1 tbsp. freshly chopped parsley

Freshly grated Parmesan, for serving
Directions
Preheat oven to 350°F. Prepare a 9″-x-5" loaf pan lined with parchment paper.
Place cauliflower in a medium bowl, microwave for 3 to 4 minutes, or until soft and tender. Let cool.
Transfer cauliflower onto a clean kitchen towel and squeeze out as much moisture as possible.
Beat egg whites in a medium bowl until stiff peaks form. Set aside.
Add almond flour, baking powder, salt, egg yolks, melted butter, garlic, and about a quarter of whipped egg whites to a large bowl. Beat until well combined, then stir in microwaved cauliflower.
Fold in remaining egg whites and mix until just incorporated. (Mixture should be fluffy.) Fold in thyme and most of parsley.
Transfer batter to prepared pan and sprinkle with remaining herbs. Bake until top is golden, about 45 to 50 minutes.
Let cool completely. Cut into slices and sprinkle with Parmesan and more parsley. Serve.
Recipe Video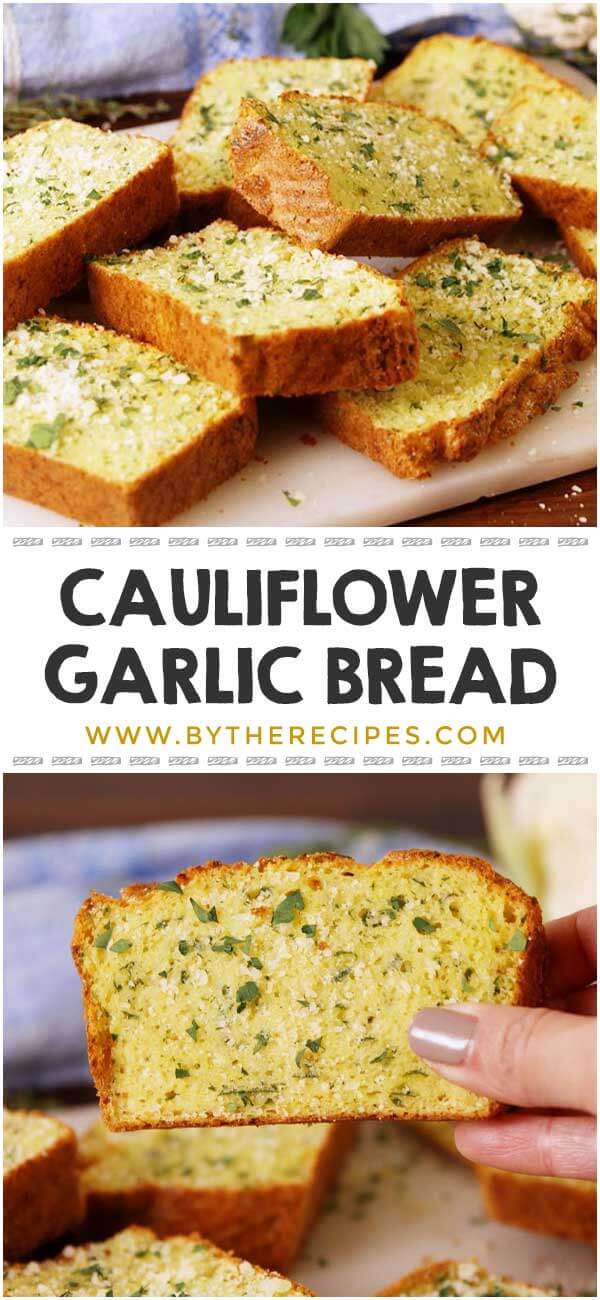 Source: https://www.delish.com/cooking/recipe-ideas/recipes/a56226/cauliflower-garlic-bread-recipe/