30 Savory Citrus chicken Dishes To Jazz Up Boring Dinner
Finding something juicy, flavorful, and super impressive to make with chicken? Then look no further. This article is surely the answer. It shares 30 best citrus chicken dishes to jazz up boring dinner. Cilantro lime chicken, skillet chicken with lemon garlic cream sauce, sticky and crispy orange chicken, mango chicken, pineapple chicken and rice,…they are all gathered here. Just pick out preferred recipes and turn them into homemade food whenever you want.
These citrus chicken get my family hooked. It's not all because we have craving for chicken. These chicken dishes themselves taste incredibly good. Let's mango chicken as an example. It's now a "must-serve" dish for dinner of my family every summer. These citrus fruits are at their harvest season in scorching days and chicken is available at stores at any time. Then, there is no excuse for not have it for meal. Let's check them out!
#1 Herb and Citrus Oven Roasted Chicken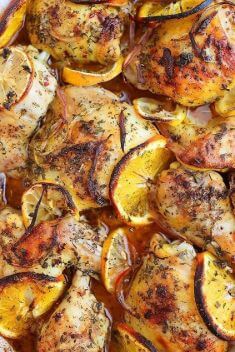 #2 Easy Spicy Honey Lime Chicken Thigh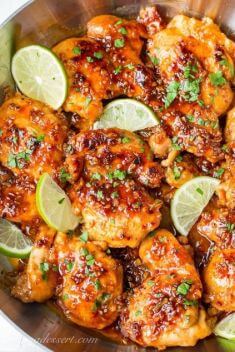 #3 Citrus Chicken with Cilantro Garlic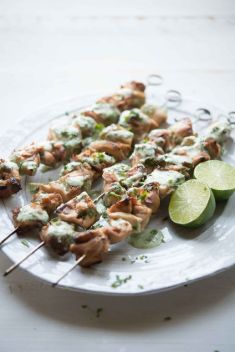 #4 Lemon Chicken Piccata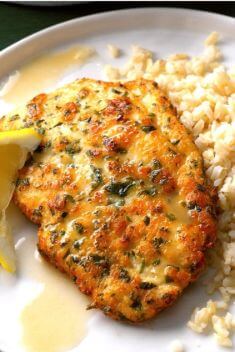 #5 Easy One Skillet Creamy Cilantro Lime Chicken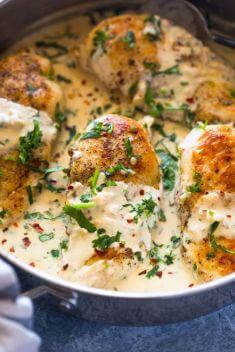 #6 Baked Orange Chicken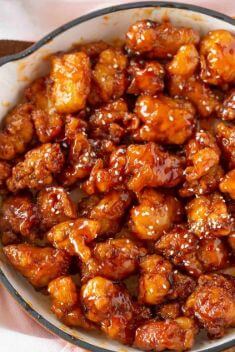 #7 Pineapple Barbecue Chicken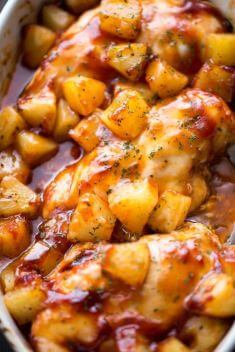 #8 Coconut Milk Chicken With Cilantro Lime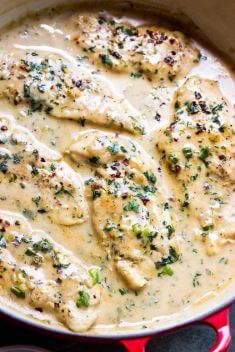 #9 Mango Chicken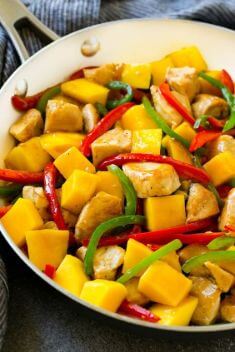 #10 Instant Pot Lemon Butter Chicken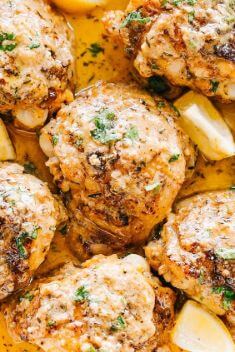 #11 Mango Lime Grilled Chicken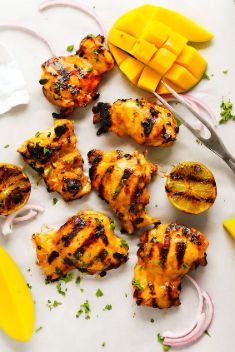 #12 Chicken in Coconut Mango Verde Sauce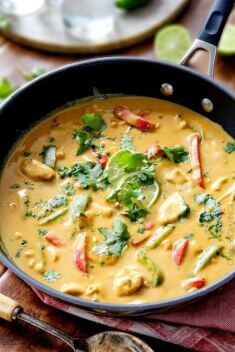 #13 Easy Healthy Lemon Chicken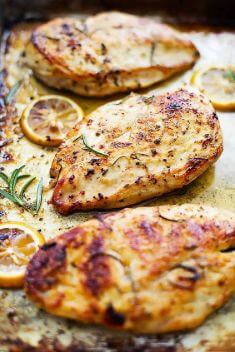 #14
Rosemary Peach Chicken In A White Wine Pan Sauce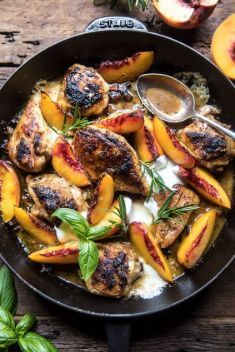 #15 Cilantro-Lime Chicken with a Mango Avocado Salsa