Pineapple Upside Down Bundt Cake
I just fall in love with pineapple's tastes and flavors. Sweet, sour and tangy, it's easy to blow up my taste buds whenever it's served. This Pineapple Upside Down Bundt Cake is then recommended here. It's one of my favorite recipes for pineapple. This cake also pampers my sweet tooth. When I treated my guests with it at weekend gathering, it got all hooked. Ready to give it a try?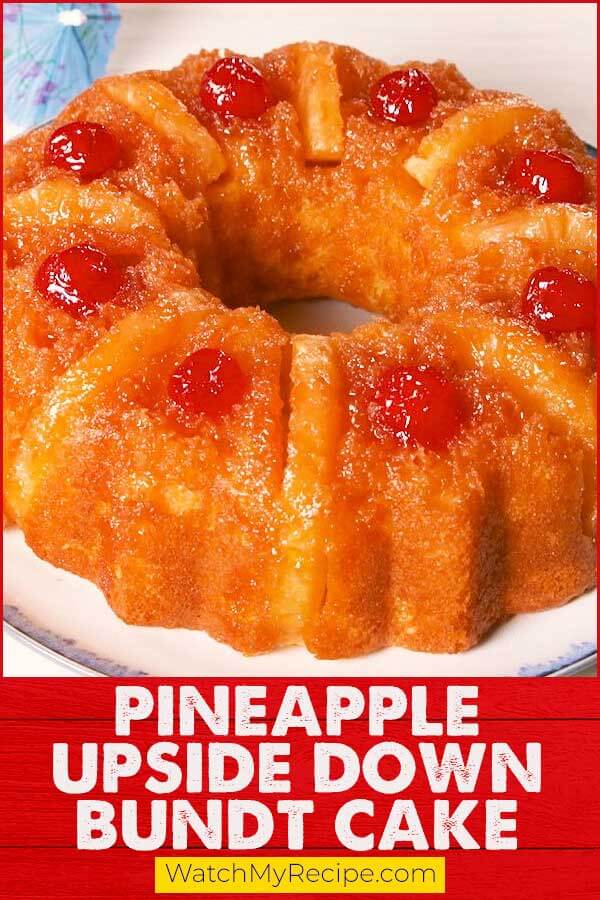 Pineapple Upside Down Bundt Cake
Course: Dessert, Snacks
Cuisine: American
Difficulty: Medium
Summer's breeze is over here. Just enjoy it with this pineapple upside down bunt cake! I find it worth and hopefully, you do, too.
Ingredients
1 box yellow cake mix

4 slices pineapple, halved

8 maraschino cherries, stems removed

1/2 c. pineapple juice pineapple juice

3 large eggs

1/2 c. packed light brown sugar

1/4 c. butter, melted

1/3 c. vegetable oil

1/2 c. water

Cooking spray, for pan
Directions
Preheat oven to 350°F and spray a bundt pan (generously) with cooking spray.
Add melted butter and brown sugar to a medium bowl, whisk to combine, then pour into bottom of bundt pan.
Place halved pineapple rings and cherries around bottom of the pan, alternating between each.
Add cake mix, vegetable oil, pineapple juice, water, and eggs to a large bowl, beat to combine. Pour batter over pineapples and cherries. Bake until a toothpick comes out clean, about 35 minutes.
Let cool for 10 minutes in pan, then slide a knife (or a small offset spatula) around edges and center to release cake from pan. Transfer cake onto serving tray.
Serve warm or at room temperature, slicing cake between pineapples.
Recipe Video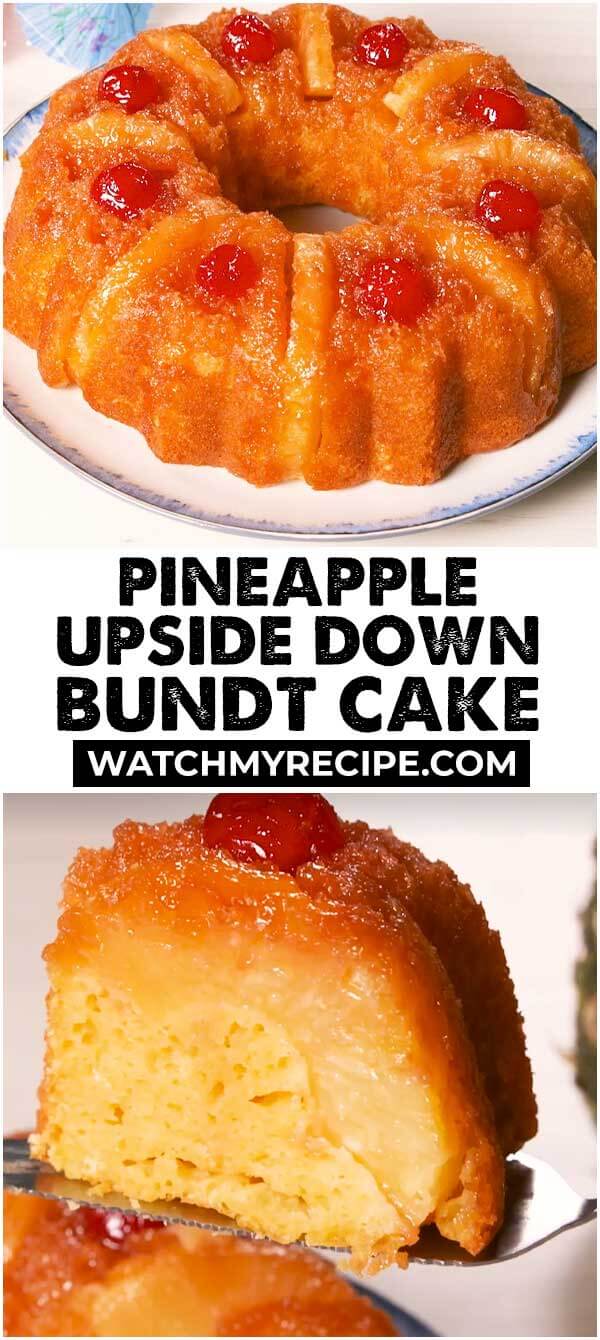 Source: https://www.delish.com/cooking/recipe-ideas/a19749129/pineapple-upside-down-bundt-cake-recipe/