I can't help falling for these Chili Cheese Dog Cups. They have a punch of flavors and look pretty cute, too. As a homemade food lover, I give these cups 4 stars. They are one of my favorite foods for breakfast, brunch and snack. The way to make them is quite simple. Detailed instructions are given here. All you need to do is to follow them. Have fun!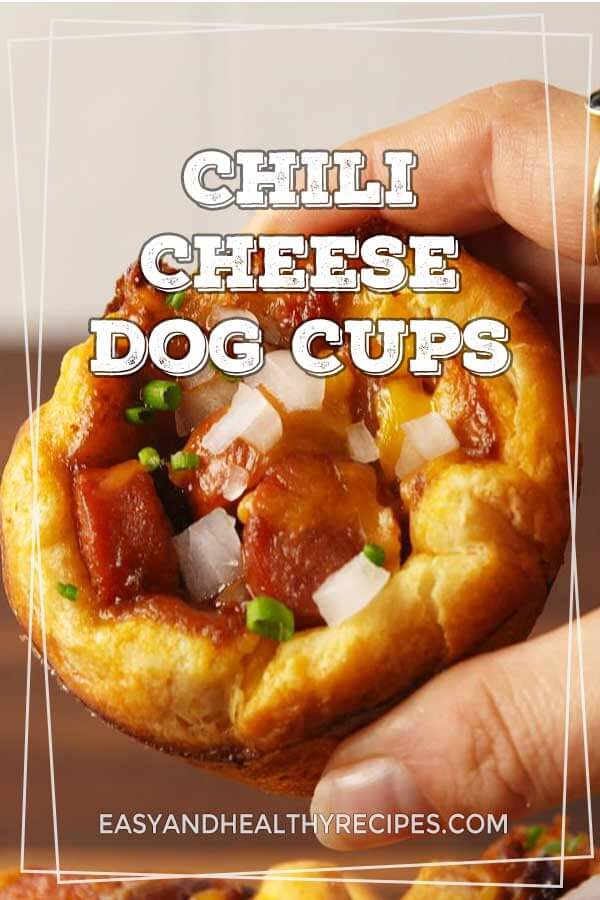 Chili Cheese Dog Cups
Course: Breakfast, Snacks
Cuisine: American
Difficulty: Easy
Weekend is coming, why don't you make these chili cheese dog cups to treat your family? They would all fall in love with them.
Ingredients
1 can refrigerated biscuit dough

1 can chili, such as Homel

8 hot dogs, sliced

1 c. Cheddar cheese

1 egg, whisked

1/2 Onion, finely chopped

1 tsp. chives, for garnish

Cooking spray, for pan
Directions
Preheat oven to 325º F. Spray 2 muffin trays with nonstick cooking spray.
Carefully slice biscuits in half and press into inside of the muffin cups.
Add heaping tablespoons of chili into biscuit cups. Top with 4-5 slices hot dog and sprinkle with cheddar cheese.
Brush with egg wash and bake until golden, 20-25 minutes.
Top with onion and chives and serve.
Recipe Video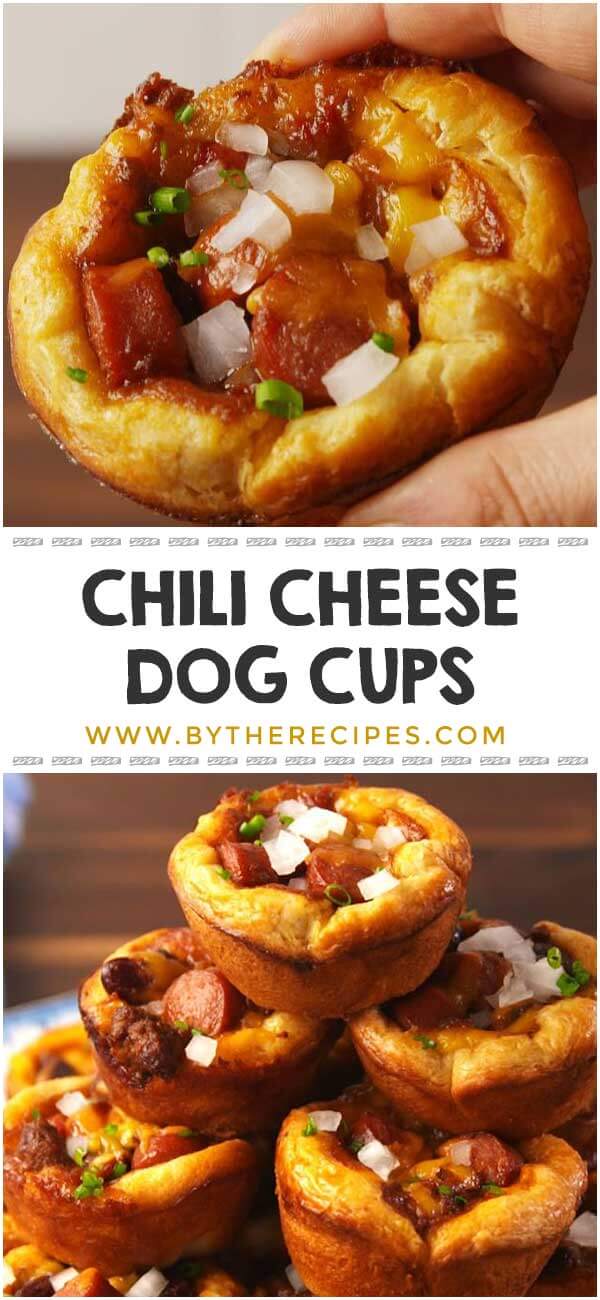 Source: https://www.delish.com/cooking/recipe-ideas/recipes/a56269/chili-cheese-dog-cups-recipe/