Caprese Chicken Nachos is here! It's what takes your chicken obsession to the next level. It's an insanely delicious mix of thinly sliced baguette, shredded mozzarella, shredded chicken, tomatoes, basil, and balsamic glaze. My family has got hooked with this chicken recipe from the first time we gave it a try. Weekend is coming, let's treat your family with this super!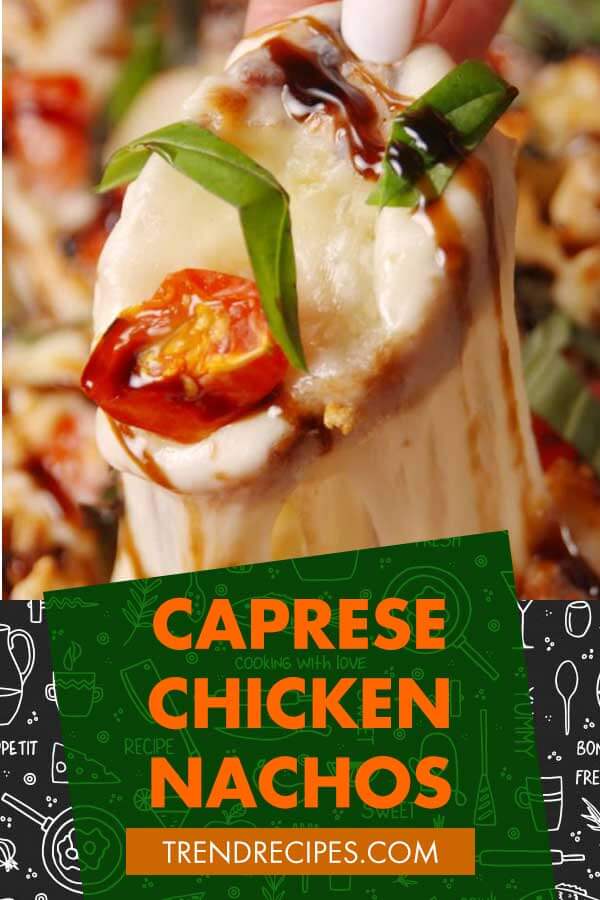 Caprese Chicken Nachos
Course: Dinner, Lunch
Cuisine: American
Difficulty: Medium
If you are finding a savory chicken recipe to make all year, just give these Caprese chicken nachos a go. I find it worth, and hopefully you do, too.
Ingredients
1 baguette, thinly sliced

2 c. Shredded chicken

2 c. shredded mozzarella

1 c. diced tomatoes

1 tsp. Italian seasoning

kosher salt

1 tbsp. Freshly Chopped Basil

Balsamic glaze, for drizzling

Extra-virgin olive oil, for drizzling
Directions
Heat oven to 400° F.
Add a layer of baguette slices into a large skillet. Drizzle with olive oil and season with Italian seasoning and salt.
Top with a layer of mozzarella, shredded chicken, tomatoes, basil, and a drizzle of balsamic glaze.
Repeat one more layer, finishing off with tomatoes.
Bake until bread is toasted and cheese is melty, 18 to 20 minutes (cover with aluminum foil if bread gets too browned).
Garnish with remaining basil, drizzle with balsamic glaze. Serve warm.
Recipe Video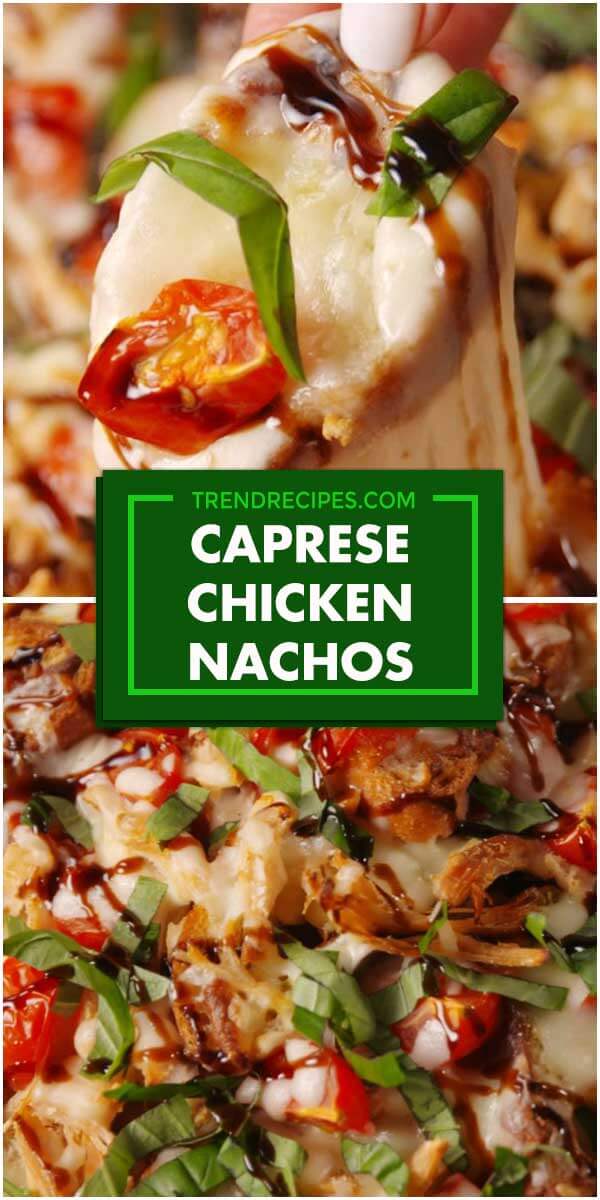 Source: https://www.delish.com/cooking/recipe-ideas/recipes/a54430/caprese-chicken-nachos-recipe/