If you prefer something other than beef to make burgers, just go for these Chicken Avocado Burgers. Chicken combines with avocado, bread crumbs, garlic, parsley, and red pepper flakes to form patties. They are then cooked until cooked through and served over burger buns, lettuce, tomato and onion. Coming out healthy and delicious, these hamburgers are now my family's favorite breakfast, brunch and lunch.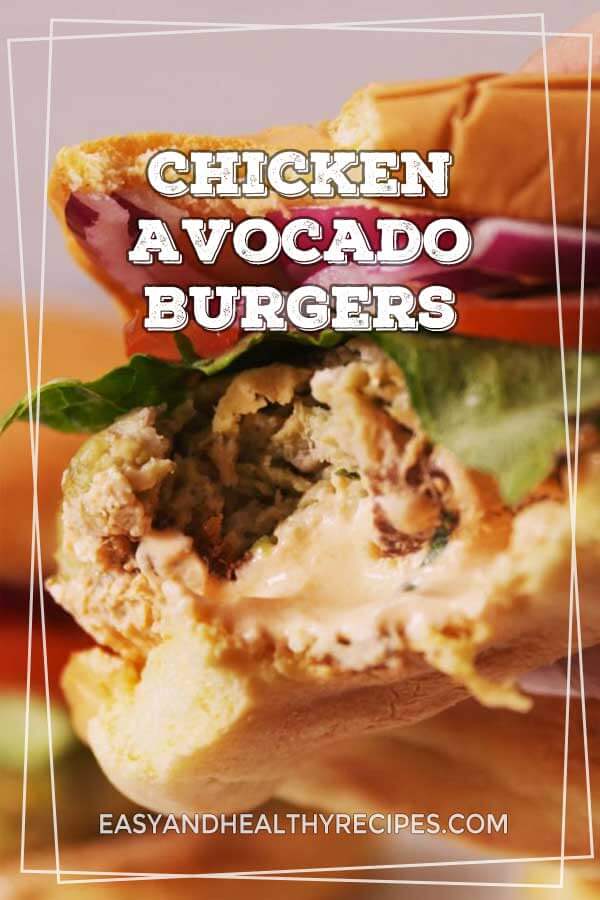 Chicken Avocado Burgers
Course: Lunch, Dinner, Breakfast
Cuisine: American
Difficulty: Easy
These chicken avocado burgers are perfect to make all years. If you replace burger buns with cauliflower buns, these are perfect for low-carb and keto diets.
Ingredients
1 lb. ground chicken

1 avocado, mashed

1/3 c. bread crumbs

1 clove garlic, minced

1 tbsp. parsley, finely chopped

1 tsp. crushed red pepper flakes

1 tsp. vegetable oil

kosher salt

Freshly ground black pepper

Burger buns, for serving

Lettuce, for serving

Sliced tomato, for serving

Sliced red onion, for serving
Directions
Gather chicken with avocado, bread crumbs, garlic, parsley and red pepper flakes in a large bowl. Stir well to combine and season with salt and pepper.
Divide mixture into 4 patties.
Heat vegetable oil in a large skillet over medium-high heat. Add patties and cook until golden brown on one side, 4 to 5 minutes.
Flip over, and cook another 3 to 5 minutes until cooked through, or until a thermometer inserted into the middle of the burger reads 165°.
Serve on a bun with lettuce, tomato and onion.
Recipe Video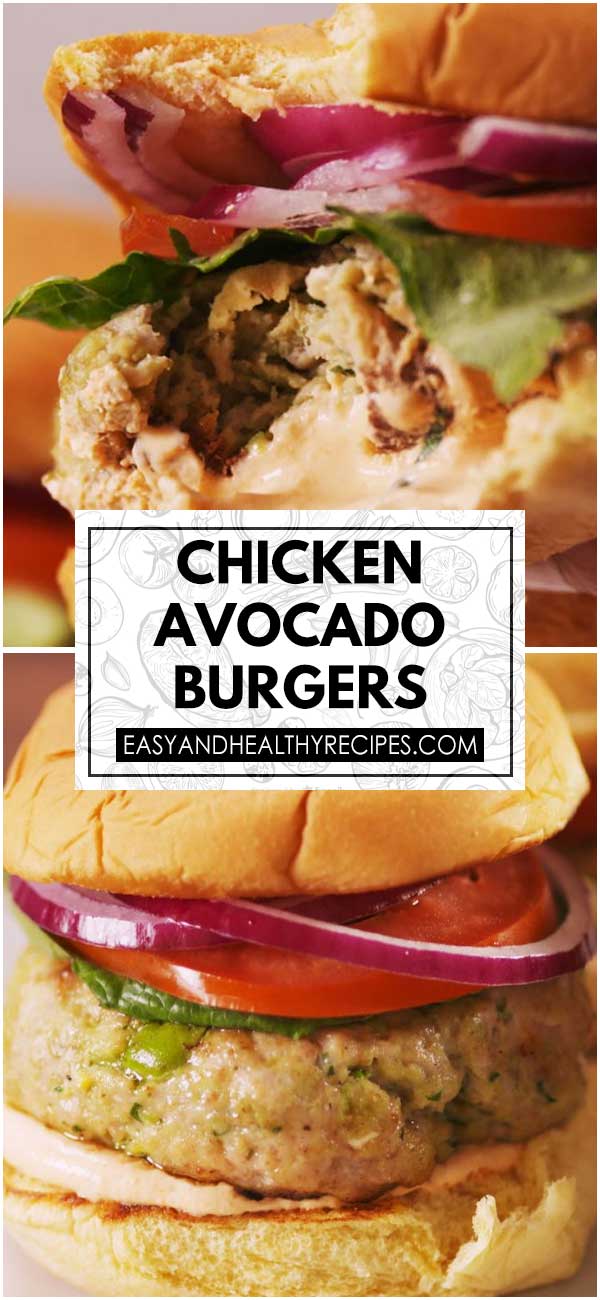 Source: https://www.delish.com/cooking/recipe-ideas/recipes/a54622/chicken-avocado-burgers-recipe/