Here is a great suggestion for your dinner. Crock-Pot Lasagna. It's hearty, flavorful and incredibly easy to make. Deglaze the bottom of a crock pot with marinara sauce, cover with layers lasagna noodles, browned beef mixture, shredded mozzarella, and ricotta and parmesan mixture respectively. Then cover and cook on low until pasta and meat is cooked through and cheese is melty. Who can resist it? I know that I can't.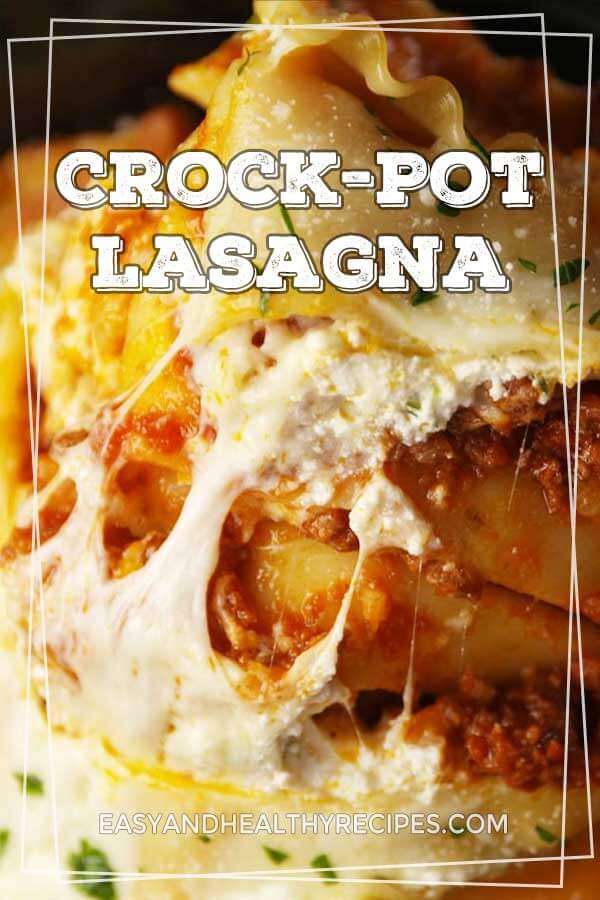 Crock-Pot Lasagna
Course: Dinner
Cuisine: American
Difficulty: Easy
Weekend is coming, just treat your family with this crock-pot lasagna. It works with me, and hope that keeps you satisfied, too.
Ingredients
1 lb. ground beef

1 (16-oz.) box lasagna noodles, unboiled

3 1/2 c. marinara sauce, divided

16 oz. whole-milk ricotta

1/4 c. freshly grated Parmesan, plus more for garnish

1/4 c. chopped parsley, plus more for garnish

4 1/2 c. shredded mozzarella

1 tbsp. olive oil

1/2 onion, chopped

2 garlic cloves, minced

1 tsp. Italian seasoning

Kosher salt

Freshly ground black pepper
Directions
Heat oil in a large skillet over medium heat. Add onion and cook until translucent, 3 to 4 minutes. Add garlic and cook until fragrant, 1 minute.
Add beef and season with salt, pepper, and Italian seasoning; breaking up with a spoon. Cook until no pink remains. Stir in 3 cups of marinara until combined and cook 2 to 3 minutes more.
Combine ricotta with Parmesan and parsley in a large bowl. Season with salt and pepper and stir until fully incorporated.
Spray bowl of your slow cooker with a nonstick cooking spray. Using remaining marinara, spread a thin layer on the bottom of the crock pot.
Add a layer of noodles (you'll have to break some to make them fit), a layer of meat mixture, a layer of mozzarella, and a layer of ricotta mixture. Repeat until no ingredient remains, ending with mozzarella.
Cover and cook on low for 4 to 5 hours. Garnish with more Parmesan and parsley.
Serve immediately.
Recipe Video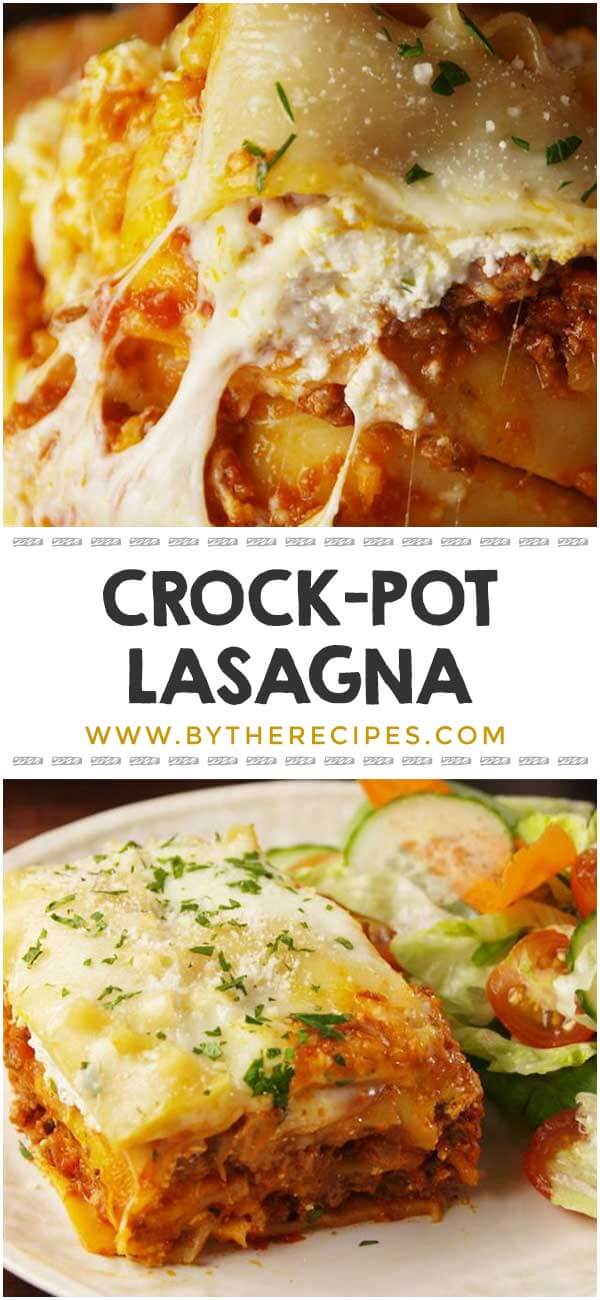 Source: https://www.delish.com/cooking/recipe-ideas/recipes/a56239/crock-pot-lasagna-recipe/